Clavia Wooton-Kee, Ph.D.
Picture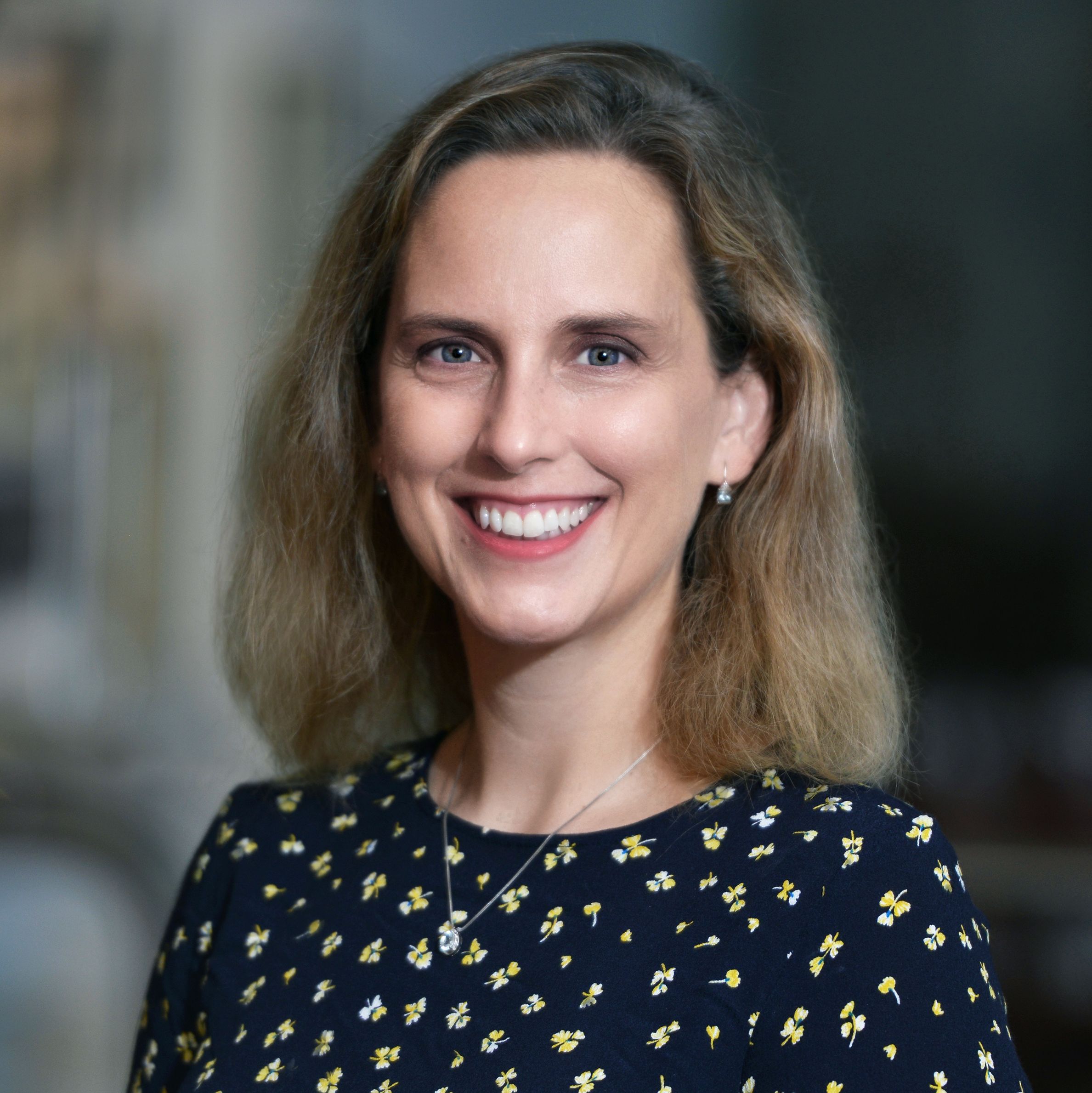 Email
wootenke@bcm.edu
Positions
Assistant Professor

Pediatrics
Nutrition
Baylor College of Medicine
Houston, TX US
Faculty Senator

Baylor College of Medicine
Houston, Texas
Assistant Professor

Molecular and Cellular Biology - Secondary Appointment
Baylor College of Medicine

Assistant Professor

Pediatrics - Secondary Appointment
Gastroenterology, Hepatology, and Nutrition
Baylor College of Medicine

Addresses
Children's Nutrition Research Center (CNRC) (Lab)

1100 Bates
Office: 9070
Houston, TX 77030
United States
Phone: (713) 798-0372
wootenke@bcm.edu
Education
BSc from Union College

05/1996 - Barbourville, Kentucky United States
Biology and Chemistry
MS from University of Louisville, School of Medicine

12/1999 - Louisville, Kentucky United States
Biochemistry
PhD from University of Kentucky, College of Medicine

12/2008 - Lexington, Kentucky United States
Toxicology
Professional Statement
The overall goal of my research program is to understand the role of nuclear receptors in hepatic metabolism and chronic liver disease. Our previous and current studies have utilized a mouse model for Wilson's disease (Atp7b-/- mouse). Wilson's disease results from mutations in the Atp7b transporter, which leads to excessive hepatic copper levels and progressive liver disease. Wilson's disease patients and Atp7b-/- mice have profound mitochondria and nuclear ultrastructural changes that are likely due to copper induction of redox stress in the hepatocyte. Atp7b-/- mice also develop spontaneous hepatic nodules between 10-16 months of age. Our lab identified that excessive copper concentrations decreased metabolic nuclear receptor activity (FXR - farnesoid X receptor, HNF4a – hepatocyte nuclear factor, and LRH-1 – liver receptor homolog-1) in vivo and in Atp7b-/- mice (Wooton-Kee, et. al, JCI, 2015). We also found that Atp7b-/- mice exhibited reduced adiposity and hepatic steatosis and were more insulin sensitive compared with wild-type mice (Wooton-Kee, et. al, PNAS, 2020).
Our current projects aim to understand the mechanisms driving metabolic and hepatocellular changes in Atp7b-/- mice and whether ligand activation of nuclear receptors may lessen the hepatocellular dysfunction in Wilson's disease. Future studies will address whether transcriptomic and proteomic signatures in Wilson's disease overlap other chronic liver diseases.
Websites
Professional Development
Career Advancement Series

Workshop (Participant, 2017)
Sponsor: Baylor College of Medicine
Selected Publications
Coy DJ, Wooton-Kee CR, Yan B, Sabeva NS, Su K, Graf GA, Vore M

"ABCG5/ABCG8-independent biliary cholesterol excretion in lactating rats." Am J Physiol Gastrointestinal Liver Physiol. 2010

April 22;

299

(1)

:

228-235.

Pubmed PMID: 20413720

Antony Athippozhy, Huang L, Wooton-Kee CR, Zhao T, Jungsuwadee P, Stromberg AJ, and Vore, M

"Differential gene expression in liver and small intestine from lactating rats compared to age-matched virgin controls detects increased mRNA of cholesterol biosynthetic genes." BMC Genomics. 2011

February 3;

12

(95)

:

Pubmed PMID: 3045338

Wooton-Kee, C.R., Coy, D.J., Athippozhy, A.T., Jones, B.R., Zhao, T., and Vore, M

"Mechanisms for increased expression of cholesterol 7 -hydroxylase (Cyp7A1) in lactating rats." Hepatology. 2010

January ;

51

(1)

:

277-285.

Pubmed PMID: 2799537

Wooton-Kee, C.R., Cohen, D.E., and Vore, M.

"Increased cholesterol 7alpha-hydroxylase expression and size of the bile acid pool in the lactating rat." Am J Physiol Gastrointest Liver Physiol. 2008

February 21;

294

:

1009-1016.

Pubmed PMID: 2408447

Wood, M., Ananthanarayanan, M., Jones, B., Wooton-Kee, R., Hoffman, T., Suchy, F.J., and Vore, M

"Hormonal regulation of hepatic organic anion transporting polypeptides." Molecular Pharmacology. 2005

July ;

68

(1)

:

218-225.

Pubmed PMID: 1463998

Wooton-Kee, C.R., Boyanovsky, B.B., Nasser, M.S., de Villiers, W.J.S., and Webb, N.R.

"Group V sPLA2 hydrolysis of low-density lipoprotein results in spontaneous particle aggregation and promotes macrophage foam cell formation."

Arteriosclerosis, Thrombosis, and Vascular Bi. 2004

24

(4)

:

762-767.

Tabb, A.L., Utsugi, T., Wooten-Kee, C.R., Sasaki, T., Edling, S.A., Gump, W., Kikuchi,Y., Ellis, S.R.

"Genes encoding ribosomal proteins Rps0A/B of Saccharomyces cerevisiae interact with TOM1 mutants defective in ribosome synthesis."

Genetics. 2001

157

(3)

:

1107-1116.

Wooton-Kee, C.R., Clark, B.J.

"Steroidogenic factor-1 influences protein-deoxyribonucleic acid interactions within the cyclic adenosine 3,5-monophosphate-responsive regions of the murine steroidogenic acute regulatory protein gene."

Endocrinology. 2000

141

(4)

:

1345-1355.

"Constitutive Androstane Receptor Differentially Regulates Bile Acid Homeostasis in Mouse Models of Intrahepatic Cholestasis."

:

Pubmed PMID: 30620001
"Xenobiotic Nuclear Receptor Signaling Determines Molecular Pathogenesis of Progressive Familial Intrahepatic Cholestasis."

:

Pubmed PMID: 29718219
Hide 11 publications
Memberships
American Association for the Study of Liver Diseases
Texas Medical Digestive Disease Center
Dan L Duncan Comprehensive Cancer Center
Funding
Nuclear Receptors as Novel Therapeutic Targets for Wilson's Disease - #1K01DK111716-01

(02/17/2017 - 01/31/2022) Grant funding from NIH/NIDDK
NIH K01 Career Development Award
Excessive Copper Levels Disrupt Hepatic Nuclear Receptor Function - #F32 DK089689-01A1

(10/01/2010 - 10/31/2012) Grant funding from NIH/NIDDK
Ruth L. Kirschstein National Research Service Award for Individual Postdoctoral Fellow - F32 Award
Copper Disruption of Nuclear Receptors and Zinc Therapy - #P30 DK056338

(02/28/2014 - 02/28/2015) Grant funding from Texas Medical Center Digestive Diseases Center, NIH/NIDDK