Daryl Armstrong Scott, M.D., Ph.D.
Picture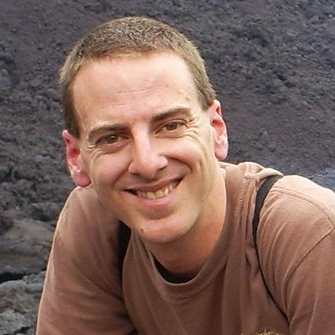 Daryl Armstrong Scott, M.D., Ph.D.
Email
dscott@bcm.edu
Positions
Professor

Molecular and Human Genetics
Baylor College of Medicine
Houston, TX US
Faculty Member

Graduate Program in Development, Disease Models & Therapeutics
Baylor College of Medicine

Director

Medical Research Pathway
Baylor College of Medicine

Education
BS from Brigham Young University

01/1993 - Provo, UT United States
PhD from University Of Iowa

01/2000 - Iowa City, IA United States
MD from University Of Iowa

01/2000 - Iowa City, IA United States
Residency at University Of Utah

01/2003 - Salt Lake City, UT United States
Pediatrics
Residency at Baylor College Of Medicine

01/2004 - Houston, TX United States
Clinical Genetics
Certifications
General Pediatrics

American Board of Pediatrics
Clinical Genetics

American Board of Medical Genetics
Honors & Awards
National finalist for Council of Graduate Schools/UMI Outstanding Dissertation in the Biological and Life Sciences

01/2000
Spriestersbach Dissertation Prize

University of Iowa (01/1999)
3rd Place, Oral Presentation, Midwest Student Medical Research Forum

01/1997
Borts Award

University of Iowa (01/1996)
New Researcher Club Award

University of Iowa (01/1994)
Outstanding Graduate Teaching Award 2011

Molecular and Human Genetics Department (01/2012)
Fulbright and Jaworski L.L.P. Faculty Excellence Award for Teaching/Evaluation

Baylor College of Medicine (01/2013)
Professional Interests
Identifying and characterizing genes responsible for common birth defects
Professional Statement
Our laboratory is dedicated to identifying and characterizing genes and genomic alterations that cause common, life-threatening birth defects and determining the molecular mechanisms by which they impact human health.
Congenital Diaphragmatic Hernia and Cardiovascular Malformations: Children with congenital diaphragmatic hernia (CDH) have an abnormal opening in the diaphragm that allows abdominal organs, like the liver and intestines, to enter the chest. This invasion interferes with normal lung development causing severe respiratory problems at birth. CDH affects about one in every 3,500 newborns. CDH-associated mortality and morbidity are high, particularly in the subset of individuals who have a co-existing cardiovascular malformation (CVM). We use clinical and molecular data from patients and machine learning to identify genes associated with CDH and/or CVM. Genes we have worked on include GATA4, SOX7, ZFPM2, FREM1, FREM2, FRAS1, NONO, NR2F2, FZD2, HCCS, HEY2, FBN1, SON, TRRAP, FGFRL1, and FOXP1. We are now using mouse models developed in our laboratory to discover the morphogenetic and molecular mechanisms by which a subset of these genes function during diaphragm and heart development.
1p36 Deletion Syndrome: Deletions of chromosome 1p36 can cause a variety of birth defects including brain anomalies, eye/vision problems, hearing loss, cardiovascular defects, cardiomyopathy and renal anomalies. Approximately one in 5,000 newborns carry either a terminal or interstitial deletion on chromosome 1p36. The RERE gene is located on chromosome 1p36 and encodes a nuclear receptor coregulator that plays an important role during embryonic development. Using a combination of animal models and data from individuals with mutations of RERE, we have shown that RERE plays a critical role in the development of the brain, eye, inner ear, heart and kidneys. We are actively working to determine the molecular mechanisms by which RERE deficiency causes defects in each of these organs. We are also searching for other genes that contribute to the medical problems seen in individuals with 1p36 deletions.
Esophageal Atresia/Tracheoesophageal Fistula (EA/TEF): Another life-threatening birth defect of interest is esophageal atresia/tracheoesophageal fistula (EA/TEF). During development, the esophagus (stomach tube) and the trachea (windpipe) develop from a common progenitor called the anterior foregut tube. In about one in 3,500 newborns, the development of these tubes is abnormal resulting in failure of the esophagus to reach the stomach (esophageal atresia) or an abnormal connection between the trachea and esophagus (tracheoesophageal fistula). Approximately 50% of EA/TEF cases occur in association with additional anomalies and 10% of cases have a constellation of findings known as VACTERL (Vertebral, Anal, Cardiac, TracheoEsophageal Fistula, Renal and Limb) association. We are using clinical and molecular data from research, clinical and public databases, in conjunction with machine learning, to identify new genes for EA/TEF and the other structural anomalies associated with VACTERL association.
Neurodevelopmental Phenotypes: We work with physicians and scientists from around the world to identify genes and genomic regions that are associated with neurodevelopmental phenotypes including developmental delay, intellectual disability and autism.
Websites
Selected Publications
Kim BJ, Zaveri HP, Kundert PN, Jordan VK, Scott TM, Carmichael J, Scott DA

"RERE deficiency contributes to the development of orofacial clefts in humans and mice.."

Hum Mol Genet.. 2021;30:595-602.

Radio FC, Pang K, Ciolfi A, Levy MA, Hernández-García A, Pedace L, (…), Scott DA, Holder JL Jr, Tartaglia M

"SPEN haploinsufficiency causes a neurodevelopmental disorder overlapping proximal 1p36 deletion syndrome with an episignature of X chromosomes in females.."

Am J Hum Genet. 2021;108:502-516.

Scott TM, Campbell IM, Hernandez-Garcia A, Lalani SR, Liu P, Shaw CA, Rosenfeld JA, Scott DA

"Clinical exome sequencing data reveal high diagnostic yields for congenital diaphragmatic hernia plus (CDH+) and new phenotypic expansions involving CDH.." J Med Genet.. 2021; Pubmed PMID: 33461977

Gofin Y, Mackay LP, Machol K, Keswani S, Potocki L, Di Gregorio E, Naretto VG, Brusco A, Hernandez-Garcia A, Scott DA

"Evidence that FGFRL1 contributes to congenital diaphragmatic hernia development in humans.."

Am J Med Genet A. 2021;185:836-840.

Barish S, Barakat TS, Michel BC, Mashtalir N, Phillips JB, (…), Scott DA, Bellen HJ

"BICRA, a SWI/SNF Complex Member, Is Associated with BAF-Disorder Related Phenotypes in Humans and Model Organisms.."

Am J Hum Genet. 2020;107:1096-1112.

Sewani M, Nugent K, Blackburn PR, Tarnowski JM, Hernandez-Garcia A, (...), Scott DA

"Further delineation of the phenotypic spectrum associated with hemizygous loss-of-function variants in NONO.."

Am J Med Genet A. 2020;182:652-658.

Scott TM, Guo H, Eichler EE, Rosenfeld JA, Pang K, (...), Scott DA

"BAZ2B haploinsufficiency as a cause of developmental delay, intellectual disability, and autism spectrum disorder.."

Hum Mutat. 2020;41:921-925.

Rossetti LZ, Glinton K, Yuan B, Liu P, Pillai N, Mizerik E, Magoulas P, Rosenfeld JA, Karaviti L, Sutton VR, Lalani SR, Scott DA

"Review of the phenotypic spectrum associated with haploinsufficiency of MYRF.."

Am J Med Genet A.. 2019;179:1376-1382.

Cogné B, Ehresmann S, Beauregard-Lacroix E, Rousseau J, Besnard T, Garcia T, (...), Scott DA, (...), Bolduc F, Bézieau S, Küry S, Campeau PM

"Missense Variants in the Histone Acetyltransferase Complex Component Gene TRRAP Cause Autism and Syndromic Intellectual Disability.."

Am J Hum Genet.. 2019;104:530-541.

Karolak JA, Vincent M, Deutsch G, Gambin T, Cogné B, (...), Scott DA, (...), Isidor B, Le Caignec C, Stankiewicz P

"Complex Compound Inheritance of Lethal Lung Developmental Disorders Due to Disruption of the TBX-FGF Pathway.."

Am J Hum Genet. 2019;104:213-228.

Vetrini F, McKee S, Rosenfeld JA, Suri M, Lewis AM, Nugent KM, Roeder E, (...), Scott DA, (...), Eng CM, Lupski JR, Liu P

"Correction to: De novo and inherited TCF20 pathogenic variants are associated with intellectual disability, dysmorphic features, hypotonia, and neurological impairments with similarities to Smith-Magenis syndrome.."

Genome Med.. 2019;11:16.

Kim BJ, Zaveri HP, Jordan VK, Hernandez-Garcia A, Jacob DJ, Zamora DL, Yu W, Schwartz RJ, Scott DA

"RERE deficiency leads to decreased expression of GATA4 and the development of ventricular septal defects." Dis Model Mech. 2018;11:dmm031534. Pubmed PMID: 30061196

Magoulas PL, Shchelochkov OA, Bainbridge MN, Ben-Shachar S, Yatsenko S, Potocki L, Lewis RA, Searby C, Marcogliese AN, Elghetany MT, Zapata G, Hernández PP, Gadkari M, Einhaus D, Muzny DM, Gibbs RA, Bertuch AA, Scott DA, Corvera S, Franco LM

"Syndromic congenital myelofibrosis associated with a loss-of-function variant in RBSN.." Blood. 2018;132:658-662. Pubmed PMID: 29784638

Callaway DA, Campbell IM, Stover SR, Hernandez-Garcia A, Jhangiani SN, Punetha J, Pain IS, Posey JE, Munzy D, Lally KP, Lupski JR, Shaw CA, Fernandes CJ, Scott DA

"Prioritization of Candidate Genes for Congenital Diaphragmatic Hernia in a Critical Region on Chromosome 4p16 Using a Machine-Learning Algorithm." J Pediatr Genet. 2018;7:164-173. Pubmed PMID: 30430034

Jordan VK, Beck TF, Hernandez-Garcia A, (...), Lupski JR, Scott DA

"The Role of FREM2 and FRAS1 in the Development of Congenital Diaphragmatic Hernia.." Mol Hum Genet. 2018;27:2064-2075. Pubmed PMID: 29618029

Jordan VK, Fregeau B, Ge X, Giordano J, Wapner RJ, (...), Scott DA

"Genotype-phenotype correlations in individuals with pathogenic RERE variants.." Hum Mutat.. 2018;39:666-675. Pubmed PMID: 29330883

Scott DA, Hernandez-Garcia A, Azamian MS, Jordan VK, Kim BJ, Starkovich M, Zhang J, Wong LJ, Darilek SA, Breman AM, Yang Y, Lupski JR, Jiwani AK, Das B, Lalani SR, Iglesias AD, Rosenfeld JA, Xia F.

"Congenital heart defects and left ventricular non- compaction in males with loss-of-function variants in NONO.." J Med Genet.. 2017;54:4753. Pubmed PMID: 27550220

Grau C, Starkovich M, Azamian MS, Xia F, Cheung SW, Evans P, Henderson A, Lalani SR, Scott DA

"Xp11.22 deletions encompassing CENPVL1, CENPVL2, MAGED1 and GSPT2 as a cause of syndromic X-linked intellectual disability." PLoS One. 2017;12:e0175962. Pubmed PMID: 28414775

Tokita MJ, Braxton AA, Shao Y, (...), Scott DA, Eng CM, Yang Y, Schaaf CP, Walkiewicz MA

"De Novo Truncating Variants in SON Cause Intellectual Disability, Congenital Malformations, and Failure to Thrive." Am J Hum Genet. 2016;99:720-7. Pubmed PMID: 27545676

Starkovich M, Lalani SR, Mercer CL, Scott DA

"Chromosome 5q33 deletions associated with congenital heart defects." Am J Med Genet A. 2016;170:3338-3342. Pubmed PMID: 27589475

Brosens E, Marsch F, de Jong EM, Zaveri HP, Hilger AC, (...), Scott DA, Schumacher J, Tibboel D, Reutter H, de Klein A

"Copy number variations in 375 patients with oesophageal atresia and/or tracheoesophageal fistula.." Eur J Hum Genet. 2016;24:1715-1723. Pubmed PMID: 27436264

Fregeau B, Kim BJ, Hernández-García A, Jordan VK, (...), Scott DA*, Sherr EH*

"De Novo Mutations of RERE Cause a Genetic Syndrome with Features that Overlap Those Associated with Proximal 1p36 Deletions." Am J Hum Genet. 2016;98:963-70. Pubmed PMID: 27087320

Beck TF, Campeau PM, Jhangiani SN, Gambin T, Li AH, Abo-Zahrah R, Jordan VK, Hernandez-Garcia A, Wiszniewski WK, Muzny D, Gibbs RA, Boerwinkle E, Lupski JR, Lee B, Reardon W, Scott DA

"FBN1 contributing to familial congenital diaphragmatic hernia." Am J Med Genet A. 2015 Apr;167:831-6. Pubmed PMID: 25736269

Kim BJ, Scott DA

"Mouse model reveals the role of RERE in cerebellar foliation and the migration and maturation of Purkinje cells." PLoS One. 2014 Jan 23;9(1):e87518. Pubmed PMID: 24466353

Zaveri HP, Beck TF, Hernández-García A, Shelly KE, Montgomery T, van Haeringen A, Anderlid BM, Patel C, Goel H, Houge G, Morrow BE, Cheung SW, Lalani SR, Scott DA

"Identification of critical regions and candidate genes for cardiovascular malformations and cardiomyopathy associated with deletions of chromosome 1p36." PLoS One. 2014 Jan 15;9(1):e85600. Pubmed PMID: 24454898

Kim BJ, Zaveri HP, Shchelochkov OA, Yu Z, Hernández-García A, Seymour ML, Oghalai JS, Pereira FA, Stockton DW, Justice MJ, Lee B, Scott DA

"An Allelic Series of Mice Reveals a Role for RERE in the Development of Multiple Organs Affected in Chromosome 1p36 Deletions.." PLoS ONE. 2013;8(2):e57460. Pubmed PMID: 23451234

Wat MJ, Shchelochkov OA, Holder AM, Breman AM, Dagli A, Bacino C, Scaglia F, Zori RT, Cheung SW, Scott DA, Kang SH

"Chromosome 8p23.1 deletions as a cause of complex congenital heart defects and diaphragmatic hernia.." Am. J. Med. Genet. A. 2009 Aug;149(8):1661-77. Pubmed PMID: 19606479

Beck TF, Veenma D, Shchelochkov OA, Yu Z, Kim BJ, Zaveri HP, van Bever Y, Choi S, Douben H, Bertin TK, Patel PI, Lee B, Tibboel D, de Klein A, Stockton DW, Justice MJ, Scott DA

"Deficiency of FRAS1-related extracellular matrix 1 (FREM1) causes congenital diaphragmatic hernia in humans and mice.." Hum. Mol. Genet.. 2013 Mar 1;22(5):1026-38. Pubmed PMID: 23221805

Qidwai K, Pearson DM, Patel GS, Pober BR, Immken LL, Cheung SW, Scott DA

"Deletions of Xp provide evidence for the role of holocytochrome C-type synthase (HCCS) in congenital diaphragmatic hernia.." Am. J. Med. Genet. A. 2010 Jun;152(6):1588-90. Pubmed PMID: 20503342

Holder AM, Klaassens M, Tibboel D, de Klein A, Lee B, Scott DA

"Genetic factors in congenital diaphragmatic hernia.." Am. J. Hum. Genet.. 2007 May;80(5):825-45. Pubmed PMID: 17436238

Wat MJ, Veenma D, Hogue J, Holder AM, Yu Z, Wat JJ, Hanchard N, Shchelochkov OA, Fernandes CJ, Johnson A, Lally KP, Slavotinek A, Danhaive O, Schaible T, Cheung SW, Rauen KA, Tonk VS, Tibboel D, de Klein A, Scott DA

"Genomic alterations that contribute to the development of isolated and non-isolated congenital diaphragmatic hernia.." J. Med. Genet.. 2011 May;48(5):299-307. Pubmed PMID: 21525063

Wat MJ, Beck TF, Hernández-García A, Yu Z, Veenma D, Garcia M, Holder AM, Wat JJ, Chen Y, Mohila CA, Lally KP, Dickinson M, Tibboel D, de Klein A, Lee B, Scott DA

"Mouse model reveals the role of SOX7 in the development of congenital diaphragmatic hernia associated with recurrent deletions of 8p23.1.." Hum. Mol. Genet.. 2012 Sep 15;21(18):4115-25. Pubmed PMID: 22723016

Beck TF, Shchelochkov OA, Yu Z, Kim BJ, Hernández-García A, Zaveri HP, Bishop C, Overbeek PA, Stockton DW, Justice MJ, Scott DA

"Novel frem1-related mouse phenotypes and evidence of genetic interactions with gata4 and slit3.." PLoS ONE. 2013;8(3):e58830. Pubmed PMID: 23536828

Wat MJ, Enciso VB, Wiszniewski W, Resnick T, Bader P, Roeder ER, Freedenberg D, Brown C, Stankiewicz P, Cheung SW, Scott DA

"Recurrent microdeletions of 15q25.2 are associated with increased risk of congenital diaphragmatic hernia, cognitive deficits and possibly Diamond-Blackfan anaemia.." J. Med. Genet.. 2010 Nov;47(11):777-81. Pubmed PMID: 20921022
Hide 34 publications
Memberships
American Society of Human Genetics

Member
American Heart Association

(07/2014)