Indranil 'Neel' Kushare, MD
Picture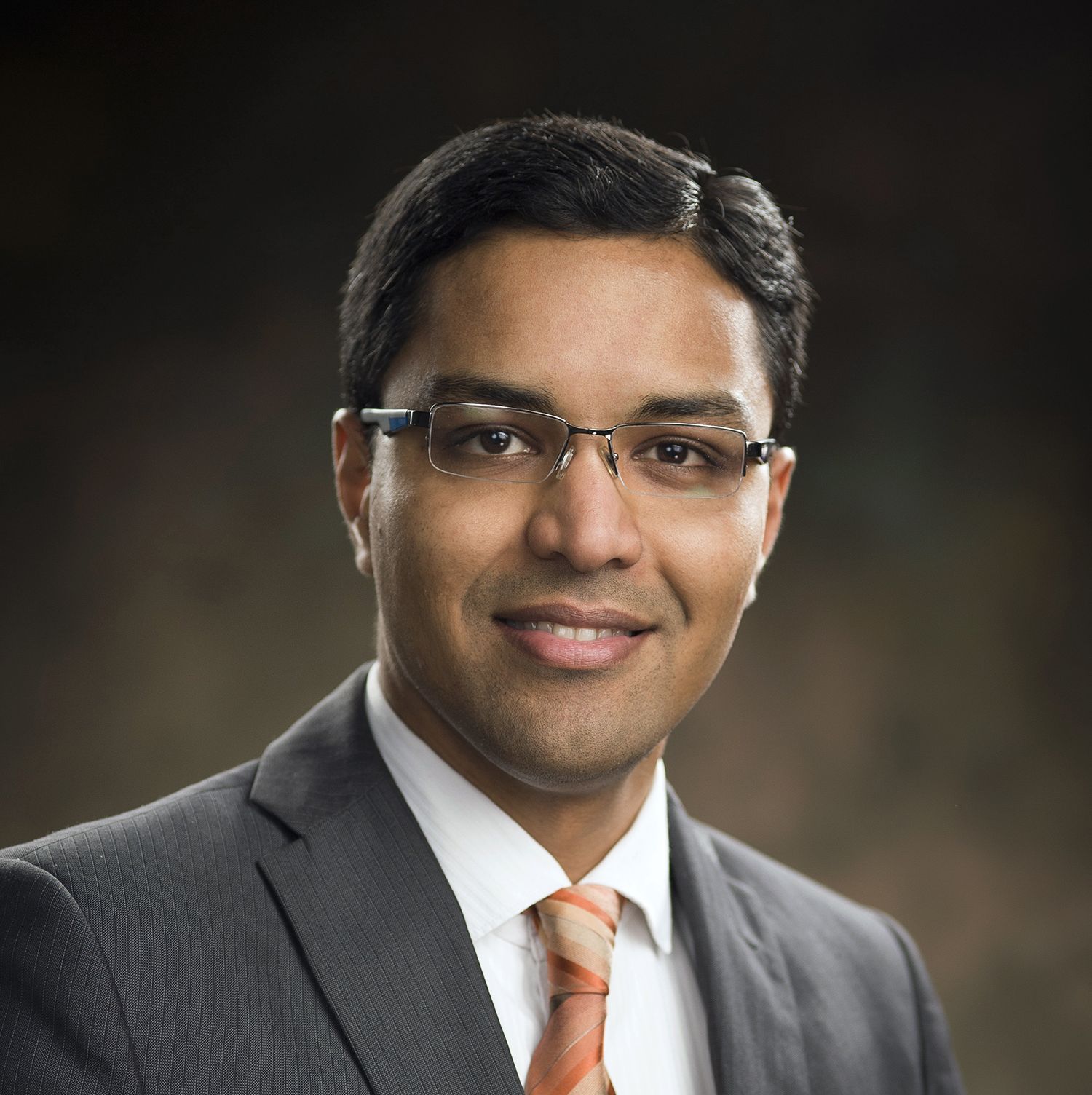 Indranil 'Neel' Kushare, MD
Associate Professor
Email
kushare@bcm.edu
Positions
Associate Professor

Orthopaedic Surgery
Baylor College of Medicine
Houston, TX US
Pediatric Orthopedic & Sports Surgeon
Addresses
Texas Children's Hospital (Clinic)

Room: TXCH-660
Houston, TX 77030
United States
Education
Clinical Fellowship at Medstar Union Memorial Hospital

Baltimore, Maryland United States
Orthopedic Sports Medicine
Clinical Fellowship at Nationwide Children's Hospital

Columbus, Ohio United States
Pediatric Orthopedic Surgery
Clinical Fellowship at Children's National Medical Center

Washington D.C, District of Columbia United States
Pediatric Orthopedic Surgery
Research Fellowship at Children's Hospital of Philadelphia

Philadelphia, Pennsylvania United States
Pediatric Orthopedic Surgery
Videos
My Patient and Work Profile
Selected Publications
I Kushare, RE Wiltfong, KE Klingele

"Acute, unstable slipped capital femoral epiphysis with associated congenital coxa vara."

J Pediatr Orthop B. 2015;24(6):511-514.

IV Kushare, D Colo, M Kadhim, JP Dormans

"Bilateral C6 spondylolysis with spondylolisthesis in 3 adolescent siblings."

J Pediatr Orthop. 2014;34(7):e40-e43.

H Bakhshi, I Kushare, MO Murphy, JW Gaynor, JP Dormans

"Chest Wall Osteochondroma in Children: A Case Series of Surgical Management."

J Pediatr Orthop. 2014;34(7):733-737.

Grigoriou, E., Abol Oyoun N, Kushare I, Baldwin KD, Horn BD, Davidson RS

"Comparative results of percutaneous Achilles tenotomy to combined open Achilles tenotomy with posterior capsulotomy in the correction of equinus deformity in congenital talipes equinovarus."

Int Orthop. 2015;39(4):721-725.
Kushare. I, K. Klingele, W. Samora

"Discoid Meniscus: Diagnosis and Management."

Orthop. Clin. North Am.. 2015;46(4):533-540.

JM Flynn, IV Kushare, NM Patel

"Early onset scoliosis: diagnosis and treatment."

Curr Orthop Pract. 2013;24(6):604-611.

Kushare, IV., Colo D, Bakhshi H, Dormans JP

"Fibrous dysplasia of the proximal femur: surgical management options and outcomes."

J Child Orthop. 2014;8(6):505-511.

A Mundy, I Kushare, VR Jayanthi, WP Samora, KE Klingele

"Incidence of Hip Dysplasia Associated With Bladder Exstrophy.."

J Pediatr Orthop.;

H Bakhshi, I Kushare, B Banskota, C Nelson, JP Dormans

"Pinless Halo in the Pediatric Population: Indications and Complications."

J Pediatr Orthop. 2015;35(4):374-378.

De Mattos, CB. Ramski D, Kushare IV and Flynn JM

"Radial Neck Fractures in Children and Adolescents: An Examination of Operative and Nonoperative Treatment and Outcomes."

J Pediatr Orthop. 2016 Jan;36(1):6-12.

Blanchard, C, Kushare I, , Boyles A, Mundy A, Beebe AC, Klingele KE.

"Traumatic, Posterior Pediatric Hip Dislocations With Associated Posterior Labrum Osteochondral Avulsion: Recognizing the Acetabular "Fleck" Sign."

J Pediatr Orthop. 2016 Sep;36(6):602 - 607.

Pretell-Mazzini, J. Kushare, I. Dormans JP.

"Unicameral bone cysts: general characteristics and management controversies."

J Am Acad Orthop Surg. 2014;22(5):295-303.
Hide 8 publications
Skills
Orthopedic Sports Medicine

Arthroscopic surgeries of the knee , shoulder, elbow and ankle
Pediatric Orthopedic Surgery

Management of pediatric fractures and general pediatric orthopedic conditions