Kirsten Schneider, M.D.
Picture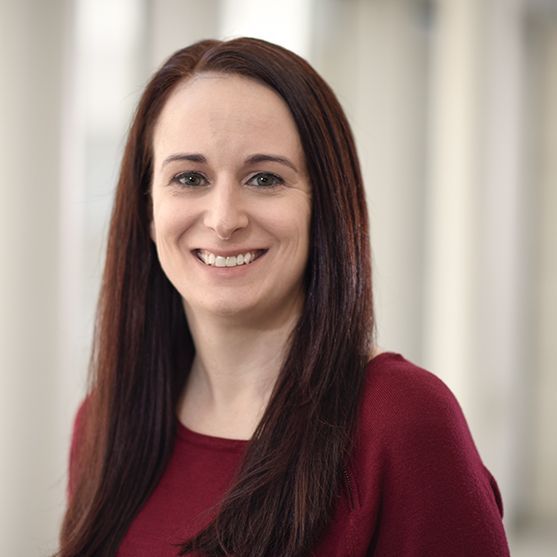 Kirsten Schneider, M.D.
Assistant Professor
Email
kirsten.schneider@bcm.edu
Positions
Assistant Professor

Pediatrics - Adolescent & Sports Medicine
Baylor College of Medicine
Houston, Texas United States
Education
Fellowship at Cincinnati Children's Hospital Medical

07/2020 - Cincinnati, Ohio United States
Pediatric Sports Medicine Fellowship
Residency at University of South Dakota Sanford School of Medicine

06/2019 - Sioux Falls, South Dakota United States
Pediatrics
MD from University of North Dakota School of Medicine

05/2016 - Grand Forks, North Dakota United States
Certifications
General Pediatrics and Sports Medicine

American Board of Pediatrics
Professional Statement
Being physically active is key to maintaining a healthy lifestyle. Physical activity comes in all forms including organized sports, recreational activities, performing arts, and active play. These activities allow children and individuals to grow and develop lifelong skills. As a sports medicine physician that is part of a healthcare team, it is important to build a trusting relationship with the athlete, their family, and coaches. This is integral to helping them recover mentally and physically, while allowing them to return to their activity safely. My training provided me the opportunity to care for high school and collegiate athletes participating in a variety of activities both on and off the field. Through clinical care and research, I strive to advance the care of pediatric athletes in the community and around the state.
Memberships
American Academy of Pediatrics

Member
AAP Counsel of Sports Medicine and Fitness

Member
American Medical Society for Sports Medicine

Member