Michele Loor, M.D., FACS
Picture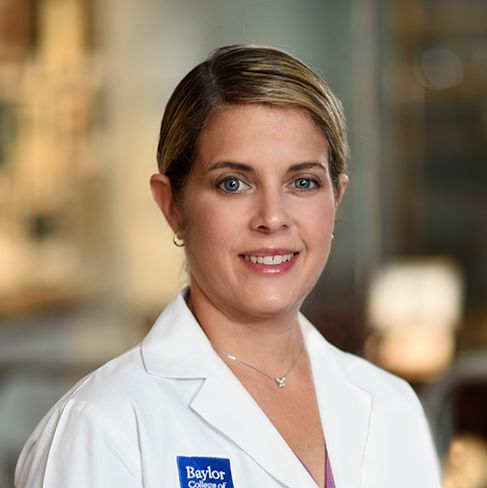 Michele Loor, M.D., FACS
Associate Professor and Vice-Chair, Outreach and Inclusion
Email
mloor@bcm.edu
Positions
Associate Professor and Vice-Chair, Outreach and Inclusion

Michael E. DeBakey Department of Surgery

Medical Director, Surgical Intensive Care Unit

Baylor St. Luke's Medical Center

Addresses
Hernia Center (Clinic)

Baylor Medicine at McNair Campus
7200 Cambridge Street
Houston, TX 77030
United States
Phone: (713) 798-MEND
HerniaCenter@bcm.edu
www.bcm.edu/hernia
Education
Clinical Fellowship at University of Chicago Hospitals

Chicago
Critical Care and Burn Fellowship
Research Fellowship at John H. Stroger Hospital of Cook County

Chicago
John A. Boswick Burn Research Fellowship
Residency at Rush University Medical Center

Chicago
General Surgery
MD from Northwestern University Medical School

Chicago
BS from University of Miami

Coral Gables
Certifications
General Surgery

American Board of Surgery
Surgical Critical Care

American Board of Surgery
Professional Interests
Enterocutaneous fistulas
Abdominal wound care
Abdominal wall reconstruction
Mesh removal
Professional Statement
Michele M. Loor, M.D. is a board-certified surgeon in Houston, Texas. Dr. Loor earned her medical degree from Northwestern University Medical School in 2001, and completed general surgery residency training at Rush University Medical Center in Chicago, Illinois (2008). During that time she spent two years completing a Burn Research Fellowship (2005). She then went on to complete her training in a Critical Care and Burn Fellowship at the University of Chicago Hospitals (2009).
After completing her training, Dr. Loor had faculty appointments at both Cleveland Clinic and the University of Minnesota. Her training and time spent at these institutions fostered her interest in the care of patients with complex abdominal wall problems. Dr. Loor offers robotic surgery as an option, which can decrease hospital stay and overall recovery time for her patients.
Dr. Loor's research interests include surgical critical care, surgical infections, preoperative optimization, and enterocutaneous fistulas.
Websites
In the News:
YouTube Videos:
Videos
Selected Publications
Mortus JR, Manek SE, Brubaker LS, Loor M, Cruz MA, Trautner BW, Rosengart TK

"Thromboelastographic results and hypercoagulability syndrome with coronovirus disease 2019 who are critically ill."

JAMA Network Open. 2020;

Bernardi K, Shah P, Lyons NB, Olavarria OA, Alawadi ZM, Leal IM, Holihan JL, Bass BL, Jakey CE, Cao LS, Ko TC, Kuo PC, Loor MM, Zheng F, Liang MK

"Perceptions on gender disparity in surgery and surgical leadership: A multicenter mixed methods study."

Surgery. 2020;

Bernardi K, Lyons NB, Huang L, Holihan JL, Olavarria OA, Martin AC, Milton AN, Loor MM, Zheng F, Tyson JE, Ko TC, Liang MK

"Gender disparity in authorship of peer-reviewed medical publications."

Am J Med Sci. 2019;

Bernardi K, Lyons NB, Huang L, Holihan JL, Olavarria OA, Loor MM, Ko TC, Liang MK

"Gender disparity among surgical peer-reviewed literature."

J Surg Res. 2019;
Memberships
American College of Surgeons

Fellow
Surgical Infection Society
American Hernia Society
Society of Critical Care Medicine