Rihana Bokhari, Ph.D.
Picture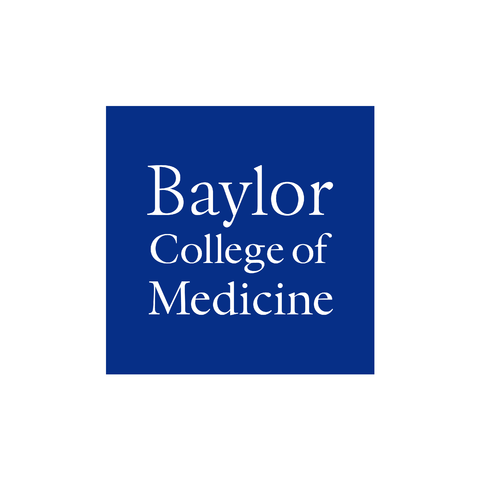 Rihana Bokhari, Ph.D.
Assistant Professor
Email
rihana.bokhari@bcm.edu
Positions
Assistant Professor

Center for Space Medicine
Baylor College of Medicine

Education
PhD from Texas A&M University

College Station
Kinesiology
BS from University of Michigan

Ann Arbor
Professional Statement
I am a space physiologist with experience in bone biology, radiation biology and additional expertise in science management, portfolio management, solicitation writing and review. I began my PhD work with a fascination for space life sciences, though it was a new area for me as I grew up far from a NASA center. I was lucky enough to earn a National Space Biomedical Research Institute fellowship during my first few years of graduate work that allowed me to become up to speed with the space research world. This fellowship led me to earning a certification in Space Life Sciences and several NASA internships that have helped me to develop a well rooted understanding of Space Health as well as NASA priorities in these areas. I am constantly endeavoring to expand my expertise. For instance, I began my research career in biological anthropology as an undergrad but through completing a thesis I realized quickly that while bones were intriguing, I was more interested in the future than the past. Thus I began my PhD work in understanding microgravity effects on bone. However, I became fascinated by radiation so I applied to the NASA Space Radiation Summer School and conducted the remainder of my PhD research in radiation biology in conjunction with microgravity. In recent years I have been working for the NASA Research and Education Support Services contract that runs NASA's peer review. I started by supporting the Space Biology program in peer review, putting together panels of experts and helping to write solicitations. I also supported the Translational Research Institute for Space Health (TRISH) program Science Office in managing the science portfolio, solicitation writing, planning and acquisition strategies and any other programmatic or peer review needs TRISH had. I have expanded my horizons once again and joined the Baylor College of Medicine faculty in the Center for Space Medicine and the Department of Education, Innovation and Technology and taken up the role of deputy chief scientific officer role at TRISH which will allow me to grow as a scientist and support innovation.
Selected Publications
Bokhari RS, Metzger CE, Allen MR, Bloomfield SA

"Daily Acute Bouts of Weight-bearing During Hindlimb Unloading Mitigate Disuse-Induced Deficits in Cancellous Bone. Gravitational and Space Research."

2018;

Bokhari RS, et al.

"Looking on the horizon; potential and unique approaches to developing radiation countermeasures for deep space travel."

;

Pubmed PMID: 36336356

2. Sherman KM, Williams DK, Welsh CA, Cooper AM, Falck A, Huggins S, Bokhari RS, Gaddy D, McKelvey KD, Dawson LA, Suva LJ.

"Low bone mass and impaired fracture healing in mouse models of Trisomy21 (Down syndrome)." Bone. 2022 Jun; Pubmed PMID: 35716916

3. Dolan CP, Imholt F, Yang TJ, Bokhari R, Gregory J, Yan M, Qureshi O, Zimmel K, Sherman KM, Falck A, Yu L, Leininger E, Brunauer R, Suva LJ, Gaddy D, Dawson LA, Muneoka K

"Mouse Digit Tip Regeneration Is Mechanical Load Dependent." J Bone Miner Res.. 2022 Dec 7; Pubmed PMID: 34783092
Bokhari RS, Metzger CE, Black JM, Franklin KA, Boudreaux RD, Allen MR, Macias BR, Hogan HA, Braby LA, Bloomfield SA.

"Positive impact of low-dose, high-energy radiation on bone in partial- and/or full-weightbearing mice." NPJ Microgravity. 2019 Jun 4; Pubmed PMID: 31231675

Bokhari R

"Skeletal Impacts of Continuous Low-Dose-Rate Gamma Radiation Exposure During Simulated Microgravity."

2018;

Bokhari RS, Donoviel D

"Topical: The Importance of Complex Human in vitro Models to Future Human Spaceflight."

2022;
Hide 3 publications