Master
Media Component

Credit
Courtesy of Baylor College of Medicine Archives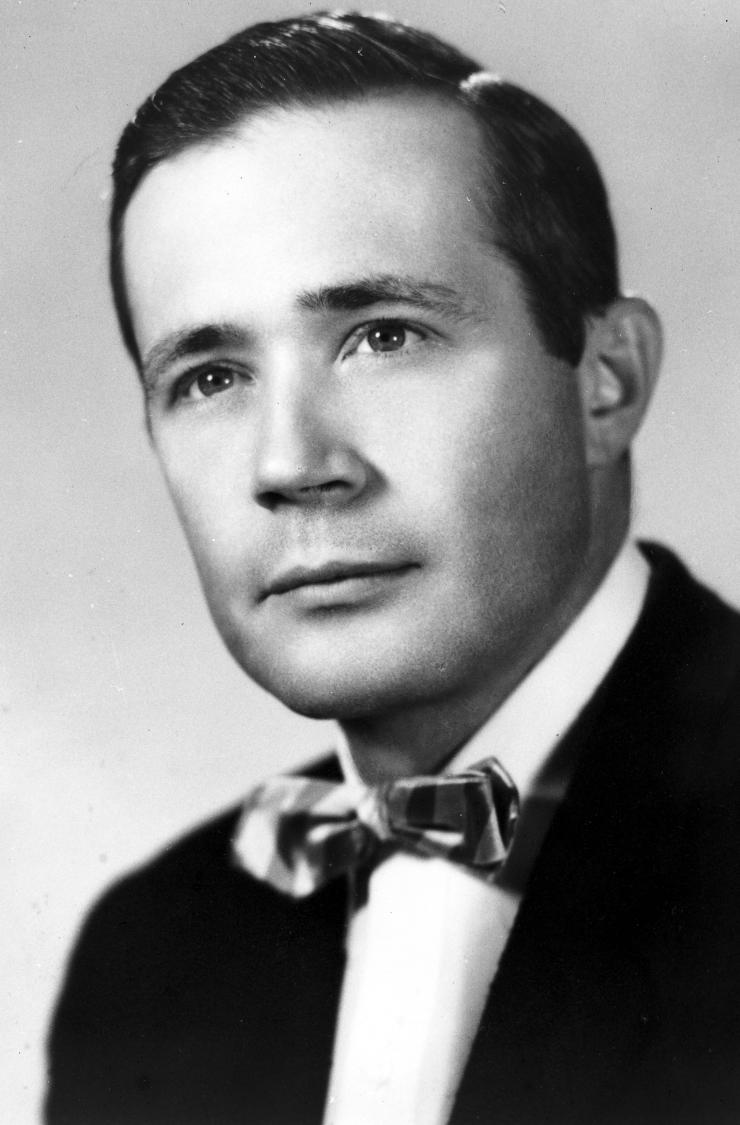 Content
Dr. George C. Morris, Jr., graduated from Beaumont High School and attended Washington and Lee University in 1942. He served as Lieutenant in the United States Naval Reserve, Medical Corps during World War II and the Korean War. Dr. Morris earned his medical degree from the University of Pennsylvania in 1948.
He served as the first surgical resident under Dr. Michael E. DeBakey in 1950 when he began residencies in general and thoracic surgery. According to Dr. DeBakey, "George Morris was one of the best surgeons he ever trained – having qualities he considers essential to surgery – technical ability, absolute integrity, a good basic foundation in anatomy, pathology, and physiology, and a compassionate concern for the patient."
After completing his residencies, Dr. Morris joined the Baylor faculty. He held many academic appointments including professor of surgery and eventually emeritus professor of surgery from 1968 until his death in 1996.
Dr. Morris was known as a pioneer in cardiovascular and peripheral vascular surgery and research. Although his major interest was cardiovascular surgery, he directed most of his research efforts toward renovascular, coronary and peripheral vascular conditions. Dr. Morris performed the first successful surgical treatment of an acute dissecting aneurysm of the aorta.
Dr. Morris was not only a gifted surgeon and researcher, he was a dedicated teacher. He taught his residents and fellows to achieve excellence in technical skills and to follow the highest standards of patient care. Dr. Morris was known internationally for his teaching skills and was a visiting professor at many universities throughout the world.
Dr. Morris was a member of many prestigious medical and surgical societies and was a well-recognized author. He published more than 300 scientific papers, books and motion pictures in the field of cardiovascular surgery. Dr. Morris' legacy will live on through his advances in research, publications and in those he trained.