Master
Media Component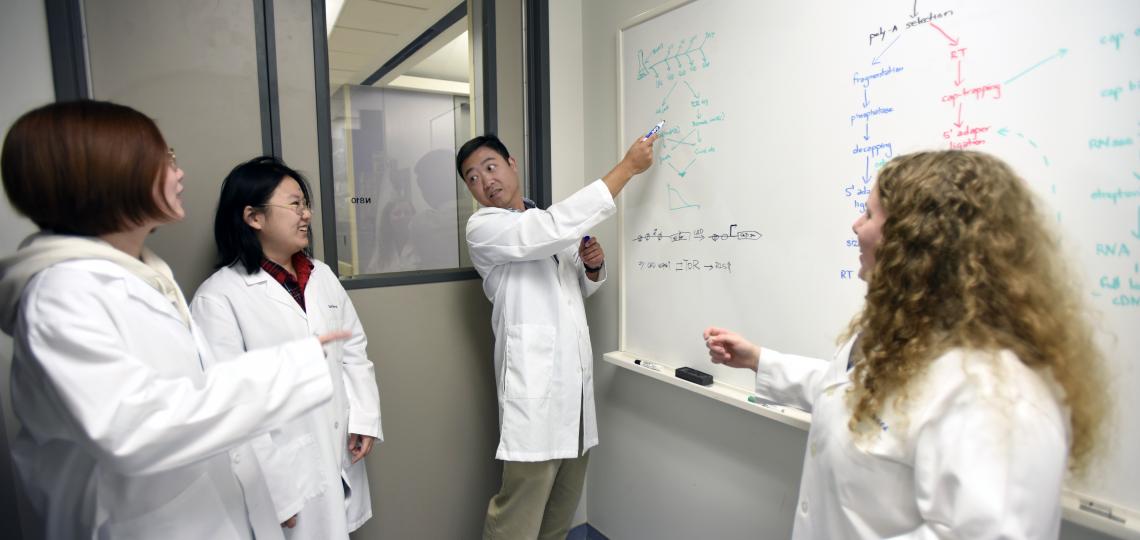 Heading
HCOA Postdoctoral Trainees
Content
Roufan Yu, Ph.D. (Pdoc), Keyang Yu (GS), Weiwei Dang, Ph.D. (PI), and Brenna McCualey, Ph.D. (Pdoc).
Content
Geriatrics residency rotations are required activities for trainees in Medicine, Family Medicine, and Psychiatry. These required rotations offer excellent opportunities to learn the process of comprehensive geriatric assessment, the essential tool for evaluating the elderly patient with numerous complicating and interacting problems affecting quality of life.
The residents learn about diagnosis and treatment strategies employed by geriatricians in the care of frail elders and their families and learn to provide care for older adults as part of an interdisciplinary team in varied health care settings, including managed care and geropsychiatry clinics.
Content
The Geriatric Medicine Fellowship of the Department of Internal Medicine is coordinated by the Huffington Center on Aging at Baylor College of Medicine. It is a fully accredited, two-year program for physicians designed to develop leadership skills for successful academic careers as clinicians, investigators, educators, and administrators in geriatrics. The exceptional resources of the Baylor College of Medicine and its affiliated institutions provide exposure to a wide variety of faculty, clinical training sites, research, and teaching opportunities.
The fellowship program offers a broad range of clinical training experiences in diversified sites. In addition to required rotations in medicine, long-term care and geropsychiatry, rotations in rehabilitation, neurology, and hospice are also provided as electives. Development of a research project is also an integral part of the fellowship program.
Heading
Graduate Medical Education
Content
Looking for additional information about graduate medical education at Baylor College of Medicine? Explore the GME office site.