Master
Content
Baylor College of Medicine is focused on advancing human health while honoring a tradition of visionary philanthropy. Baylor's community of patients, teams of physicians and researchers work in partnership, to power the future of health. It's all part of our relentless drive to solve the biggest health challenges of our time, at home and across the globe.
Donate Today!
Content
Power the Future of Health
Heading
Thank you for powering the future of health!
Content
See how your gifts have helped Baylor achieve its vision of improving health through science, scholarship and innovation for Houston and beyond in our 2021 EMPOWER Donor Impact Report.
View Report
Heading
Unlocking Answers to Disease
Content
By continuing a legacy of innovation and disruptive advances in medical science, Baylor experts pave the way for how we view, prevent and treat the most challenging diseases.  
Learn more
Heading
Accelerating Breakthroughs
Content
By embracing a culture of scientific advances and collaboration, Baylor's world-renowned research scientists and physicians accelerate breakthroughs and speed the translation of research into life-saving clinical care. 
Learn more
Content
By serving the health needs of communities throughout the U.S., Baylor healthcare providers expand access to care locally and nationally. Baylor's innovation extends that same quality of care to the far reaches of the globe. The Global Health program finds nimble, cost effective solutions leading to better lives for people from Honduras to Botswana, from Romania to China.
Learn more
Heading
Educating Future Healthcare Leaders
Content
By revolutionizing medical education and continuing to be a leader in training current and future doctors. Baylor has a mission of continued, lifelong learning and shines as a research enterprise that attracts the best and the brightest minds.
Learn more
Heading
Building Healthier Communities
Content
By believing that we can build a healthier world by building healthier communities. Baylor not only leads, but creates the standards of medical practice because research has taught us that our strength is meeting unmet medical needs. From the research lab to clinical care, Baylor physicians are dedicated to developing the right diagnosis and treatment for even the most complex cases.
Learn more
Heading
Give to Baylor College of Medicine
Media Component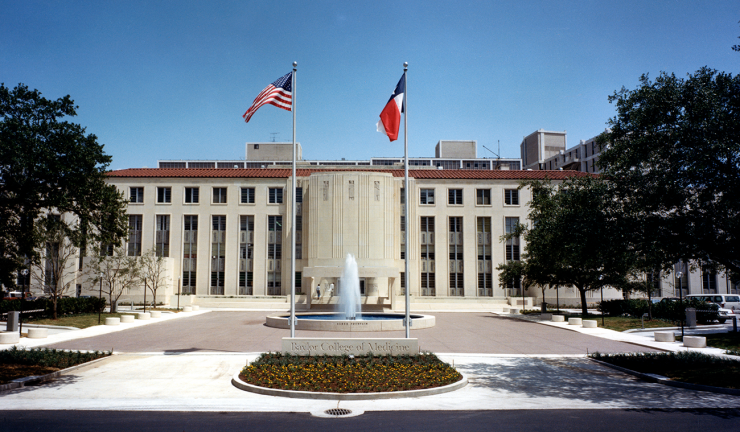 Content
Your gift today allows us to unlock answers to disease, accelerate medical breakthroughs, expand global access, and educate future healthcare leaders. Thank you!
Donate Today!