Master
Heading
Program Director's Message
Media Component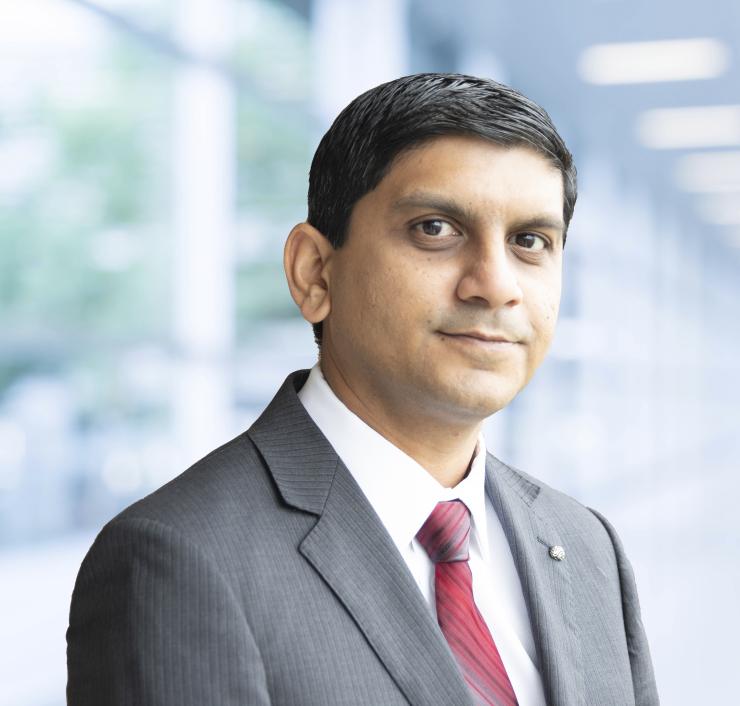 Content
Welcome to Baylor College of Medicine Fellowship Training program in Neurocritical Care. The BCM training program is nationally recognized and dual accredited by Accredited Council of Graduate Medical Education (ACGME) and United Council of Neurological Subspecialties (UCNS). Since inception in 2007, we have trained fellows from diverse backgrounds in Neurology, Anesthesia, Critical Care Medicine, and Pediatric Neurology. Our graduates have been innovators in the field and many have assumed leadership positions across the country.
The Neurocritical care team at BCM provides 24 hour clinical coverage of Neurocritical Care Unit, Emergency room and Subspeciality Critical Care Units, caring for patients with primary critical neurological illness. Along with providing unparalleled clinical care, the BCM neurocritical group has long history of being research innovators in field of neurocritical care and space medicine. We take pride in being home to multiple clinical trials and collaborative research project with NASA and DLR in space medicine. Additionally, our faculty has organized important neurocritical care-related activities including the Neurocritical Care Research Conference, the Neurocritical Care Research Network.
The goal of the program is not only to train outstanding and compassionate neurointensivist but also future leaders and innovators in the field of neurocritical care. Strength of our program includes, robust collaboration with interdisciplinary critical care medicine, and ability to provide individualized mentorship to help each trainee develop and realize their long term goals and career path. Last but not least, BCM neurocritical care program is one of the premier program conducting research in Space Medicine in collaboration with NASA and our fellows have unique opportunity to be part of this cutting edge research.  
Rahul Damani, M.D., MPH
Fellowship Program Director
Section of Vascular Neurology & Neurocritical Care
Baylor College of Medicine
Content
Our affiliate hospitals include many that ranked among the best in the United States.
Content
Houston, the nation's fourth-largest and most diverse city, offers all the benefits of a big city at a significantly lower cost of living than other major cities.
Explore Houston