Master
Heading
Message from the Chair
Terms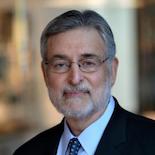 Eli M. Mizrahi, M.D.
Item Definition
Thank you for your interest in neurology education at Baylor College of Medicine.
Heading
Program Offerings
Content
Visit the sites below for information about each training program.
Heading
Neurology Fellowships
Heading
Continuing Medical Education
Heading
Case of the Month
Content
Our neurology residents present cases they have found to be challenging and that they feel would be of interest to others. A new case will be posted near the first of each month. The cases include history, physical, test selection and a diagnosis submission. 
View the Cases