Master
Heading
About the Program
Heading
Message From the Program Director
Media Component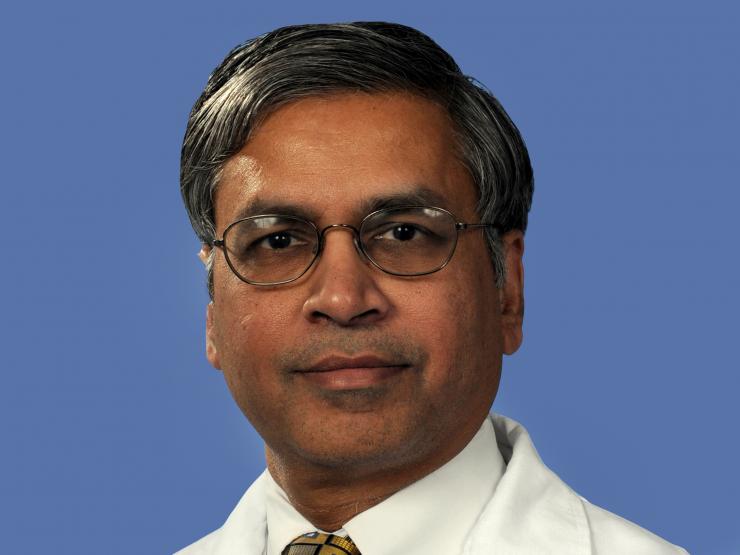 Content
The Vascular Neurology Fellowship at the Baylor College of Medicine is an opportunity to learn all facets of stroke neurology at the largest medical center complex in the world, the Texas Medical Center, from leaders in stroke care, research and education. The fellowship provides training in the full spectrum of care for the stroke patients, integrating this training into stroke systems of care and developing a critical, thoughtful approach to complex patients.
The fellowship is a one-year clinical and elective program with an optional second-year research experience depending on availability. The program director is Pitchaiah Mandava, M.D., Ph.D., MSEE, professor in the Department of Neurology. He is certified in vascular neurology and neuro-critical care and highly respected for his contributions to stroke research, outcome modeling and novel acute stroke therapies. He is also a fulbright specialist funded by the U.S. Department of State to teach Computer Science and Machine Learning (2018-2023).
With clinical care centered at two of the largest affiliated hospitals, Baylor St. Luke's Medical Center and Michael E. DeBakey VA Medical Center, the fellow will experience two different and complementary experiences. Baylor St. Luke's has one of the busiest acute stroke services in the nation with a well-organized and active inpatient, neurocritical care and telestroke program. MEDVAMC is the largest neurology inpatient service and the only Joint Commission-certified Stroke Center in the national VA system with an emphasis on inpatient care, secondary prevention and clinical and basic research.
There are 10 Baylor neurology faculty members who directly participate in the fellowship program in addition to colleagues in interventional neuroradiology, vascular neurosurgery, vascular surgery, rehabilitation, vascular medicine and cardiology. Required and elective rotations are available to experience the entire range of expertise available. Each setting will be available for six months of required and elective rotations.
Heading
Now Accepting Applications
Content
The December cycle of fellowship applications has begun. Interested applicants must register with the Electronic Residency Application System (ERAS) to complete an application online for consideration.
Apply Now!
Content
Our affiliate hospitals include many that ranked among the best in the United States.