Master
Heading
Network of Fellows
Content
Trainees are involved with Houston ISD schools and private high schools, local colleges (Texas Southern University), the running community, Baylor Teen Health Clinic health centers and school-based clinics, and Texas Children's Hospital community health centers.
We have a 100 percent pass rate for the CAQ exam.
Career planning is an ongoing part of the fellowship. The network of fellows across the country serves as a resource to the current fellow. Career development in the institution for fellows is fostered by the Fellows' College that includes social support and topics such as job search, liability, contract negotiation, academic versus private practice, etc.
Media Component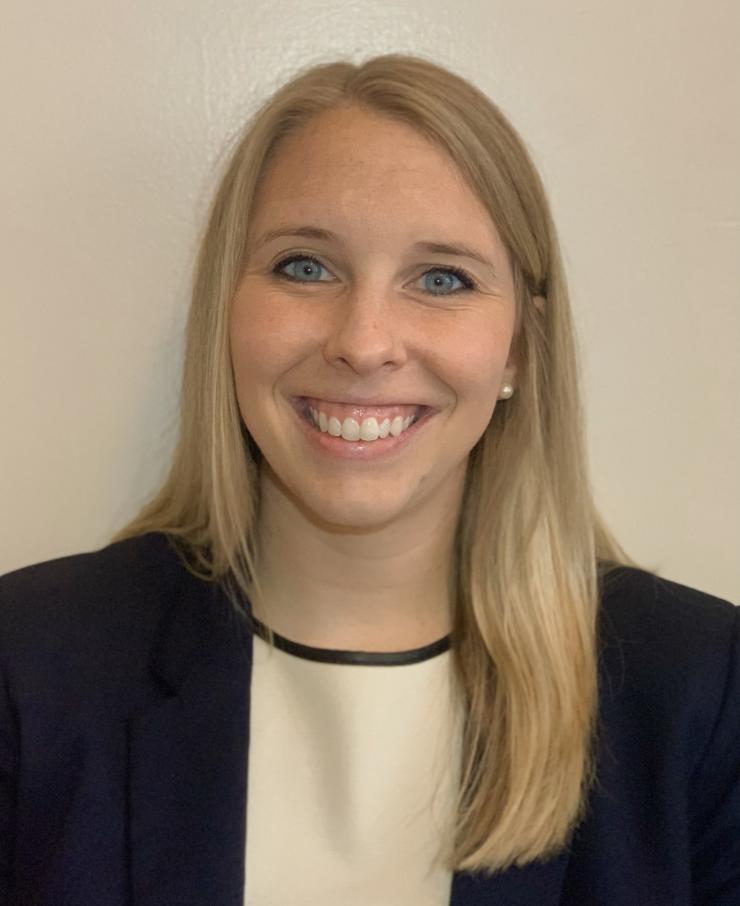 Content
Colleen Haller, DO
Statement:
Growing up playing various sports and watching just as many, sports have always been an important part of my life. And with that, I've seen my fair share of injuries and know what that can mean to an athlete. I have always been interested in caring for the athlete as a patient in hopes to keep them in good health or bring them back to a place where they can continue doing what they love.  Clinical interests include concussions, injury prevention and recovery, adolescent health
Education:
University of Notre Dame, BS 2014
Midwestern University, MA, 2015
Chicago College of Osteopathic Medicine, DO, 2020
University of Illinois at Chicago, Pediatric Residency, 2023
Hobbies:
Exercise, baking, watching sports, walking our dog Lola, reading, traveling
Media Component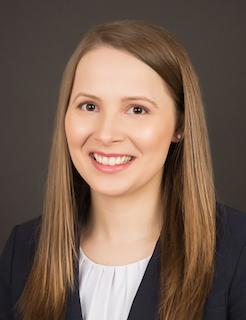 Content
Alexandra Halloran, DO
Statement:
Growing up I participated in many sports but spent the majority of my childhood doing competitive gymnastics. As it goes with most gymnasts, I endured both acute and chronic injuries, and it was these experiences that motivated me to become a sports medicine physician. I hope to improve and maintain the health of young patients and athletes alike. My clinical interests include overuse injuries, rehabilitation, and injury prevention.
Education:
University of California San Diego, BS Human Biology, 2011
University of Southern California, MS Global Medicine, 2013
A.T. Still University School of Osteopathic Medicine in Arizona, DO, 2019
University of Texas Medical Branch, Pediatric Residency, 2022
University of Texas Medical Branch, Chief Resident, 2023
Hobbies:
Exercise, outdoor activities, traveling, cooking/baking, going to the movies
Content
2022–2023
David Conti, M.D.
Sports Medicine Physician, Dayton Children's in Dayton, Ohio
Mark Occhionero, M.D.
Pediatric Locum Tenens with the Weatherby Locums Group, University Hospitals in Cleveland, Ohio
2021–2022
Phillip "Bucky" Ribbeck, M.D.
Dr. Ribbeck will practice general pediatrics in Urgent Care.
Stanley Szybinski, MBBS
Dr. Szybinski will be practicing general pediatrics and clinical sports medicine in Florida.
2020–2021
Joshua Wathen, M.D.
Dr. Wathen is practicing general pediatrics in California.
Elizabeth Portin, D.O.
Dr. Portin is practicing general pediatrics and clinical sports medicine in Chicago.
Content
2019–2020
John Mullins, M.D.
John will be moving to San Antonio to rejoin his family after a year apart to complete his fellowship training. He will be a hospitalist and is looking to eventually move into a community-based sports medicine practice.
Nick Stetkevich, M.D.
Dr. Stetkevich practices 100% primary care sports medicine as part of his faculty position at Baylor College of Medicine. He provides care at Texas Children's Hospital.
2018–2019
Kyle Kahlden, M.D.
Kyle has been working at Texas Children's Pediatrics in Spring Texas, just outside Houston. He is combining his interest in general pediatrics and sports medicine to be a resource for his patients and his 5 other partners in the group.
Kayla  Haaq Washuta, M.D.
Kayla has settled in Oklahoma City and is practicing general pediatrics and is the sports medicine specialist in her Just Kids Pediatric group and community. She has continued to be involved in the ice skating community.
2017–2018
Ashley Brouillette, M.D., FAAP
Ashley returned home to Atlanta and is working with former fellow Armand Scurfield at Children's Hospital of Atlanta. She is doing full-time sports medicine in the community, where she is providing care to patients as well as education to pediatric residents.
Brent Bjornsen, M.D., FAAP
Brent has returned to Arizona and is currently practicing pediatric sports medicine and general pediatrics for a private practice in North Scottsdale. He is an experienced communications and public relations officer, having worked with state government initiatives and various publications.
2016–2017
Richard Eccles, M.D.
Richard is using his sports medicine expertise with his combined med peds residency training, working urgent care in the Southeast Texas region.
Armand Scurfield, M.D.
Armand is working at Children's Hospital of Atlanta and is doing full-time sports medicine in the community, where he is providing care to patients as well as education to pediatric residents.
2015–2016
Becca Martinie, M.D., FAAP, CAQ
Following graduation, Becca joined the Texas Children's Hospital Sports Medicine Group. She practices at multiple sites in the Texas Children's system and has a passion for patient and resident education. She has moved to Madison, WI to be closer to her family and is practicing at the University of Wisconsin Urgent Care practice.
2014–2015
Carolyn Kienstra, M.D., FAAP, CAQ
Carolyn returned to Florida to start the primary care sports medicine practice in the Department of Pediatrics, University of Miami.
2013–2014
Matt Muehe, M.D., FAAP, CAQ
Following graduation, Matt joined the Texas Children's Pediatric Associates in the Woodlands, where he is practicing general pediatrics and sports medicine. He has combined the two in his passion to treat inactivity and obesity.
2012–2013
Ricardo Guirola, M.D., M Ed, FAAP, CAQ
Following graduation, Ricardo joined the faculty and Cook Children's Hospital in Fort Worth, Texas, where he has combined his fellowship training and certification in rheumatology and sports medicine. He has been able to use his biomechanical expertise from sports medicine with the complexities of his rheumatology patients to design effective novel treatment plans. He also has a passion for education both of the community and health professionals.
2011–2012
Brian Harvey, D.O.
Assistant Professor of Surgery, Primary Care Sports Medicine
Mercy Children's Hospital Kansas City
Upon graduation, Brian worked in private practice in Salina, Kansas developing the sports medicine program-based at Salina Regional Health Center. He has since moved on to Kansas City to join the Sports Medicine Program at Mercy Children's and is intimately involved in resident and fellow education.
2010–2011
James Roberson, M.D.
Assistant Professor of Surgery, Primary Care Sports Medicine
Mercy Children's Hospital Kansas City
Upon graduation, Jay joined Mercy Children's practicing a combination of urgent care and sports medicine and now is 100% sports medicine. He is active in his community sports outreach and taking care of outpatient sports injuries.
Content
2009–2010
Mike Chapman, M.D.
Texas Children's Pediatric Associates
Pediatric Medical Group

Mike is in private practice in Houston, Texas. His practice includes approximately 70 percent general pediatrics and 30 percent sports medicine. He also is involved in the Medical Committee for the Houston Marathon.
2008–2009
Craig Alan Coleby M.D.
Granger Medical Clinic Riverton

Craig practices sports medicine, internal medicine and pediatrics in Riverton, Utah. His practice is split between two different departments: primary care and orthopedics. He is the team physician for Riverton High School.
2007–2008
Sarah Cribbs, M.D.
Assistant Clinical Professor in the Department of Medicine
University of Alabama Birmingham

Sarah has been at UAB since 2014 after working in the sports medicine group at Nationwide Children's. She is practicing general Internal Medicine .
2006–2007
Katarina Backus, M.D.
Katerina originally joined the sports medicine group at the University of Florida and has recently moved on to work at AdventHealth Medical Group Pediatric Orthopedic Surgery at Daytona Beach. She is practicing as a nonoperative pediatric orthopedist and sports medicine specialist.
2005–2006
Dana Monet Fitzgerald, M.D.
Assistant Professor of Pediatrics
University of Colorado School of Medicine
Medical Director
Pediatrics Hospital in Steamboat
Yampa Valley Medical Center

Dana is a partner with Pediatrics of Steamboat Springs in Steamboat Springs, Colorado. Steamboat has a large winter sports program for kids, the Steamboat Springs Winter Sports Club. A number of graduates of this program have competed in the Winter Olympics. She practices both general pediatrics, and sports medicine, with concussion management making up a large part of her practice. She works closely with the concussion management program to educate coaches and parents on concussions.
2004–2005
Jeffrey W. Cline, M.D.
Medical Director
Greenwood Health Center
University of Utah Hospitals and Clinics

Jeffrey's practice is a combination of pediatrics and sports medicine. His patient population is ages 0-18 and athletes of all ages for their sports injuries. He is the Medical Director of the clinic with approximately 15 providers and associated staff. He has been in this practice since completing his fellowship in 2005.
Tim Ulrich Leier, M.D., Ph.D.
Children's Orthopedic Sports Medical

Tim also completed the only ACGME accredited combined Pediatric and Adult Pain Medicine Fellowship at Children's Hospital, Harvard Medical School in Boston. He is triple board certified and has published and lectured extensively on sports and pain related topics with a special focus on children. After Tim held a staff position in Morristown NJ, he moved to Palm Springs and is practicing at the Desert Clinic Pain Institute. He has completed the HELMS Acupuncture Course and has been practicing sports medicine acupuncture.
2003–2004
Neelesh Kenia, M.D.
Assistant Clinical Professor
Department of Pediatrics
University of California at San Francisco
Practice: Kaiser Permanente

Neelesh works in pediatrics subspecialty part time and in orthopedics part time. He teaches residents and med students from UCSF and has helped UCSF play safe program covering high school football in fall and sports physicals in summer. He also covers the Nike Women's Marathon every year. His practice includes resident and pediatric attending lectures/teaching. He primarily treats pediatric/college/young adult patients.
2002–2003
Jason E. Decker, M.D., F.A.A.P.
Clinical Assistant Professor of Pediatrics
Section of Adolescent Medicine and Sports Medicine
Baylor College of Medicine
Attending Physician
Pearland Pediatrics and Sports Medicine

Jason is board certified in pediatrics and is a Fellow of the American Academy of Pediatrics. He is a member of the American Medical Association and the American College of Sports Medicine. He promotes a safe and healthy lifestyle for children of all ages. He is well trained in caring for injured children and children with special needs. Jason uses his sports medicine expertise by volunteering his time at local schools and caring for the student athletes in the community.
Scott Upton, M.D.
Private Practice, Internal Medicine and Pediatrics
San Diego Internal Medicine and Pediatric Associates

Scott and has been in private practice in San Diego, California since completing his fellowship in 2003. He sees 20-25 primary care patients each day and at least 20-25 percent have some degree of musculoskeletal component to their treatment.
2001–2002
Joel Brenner, M.D., M.P.H.
Associate Professor of Pediatrics
Director, Sports Medicine and Adolescent Medicine
Children's Hospital of The King's Daughters
Eastern Virginia Medical School

Joel helped to develop the Sports Medicine program at the Children's Hospital in Norfolk, Virginia. It has grown to two sports medicine physicians, two orthopedic surgeons, 12 athletic trainers and 15 physical therapists. They take care of ~15 middle/ high schools, 2 local colleges, road races, the Virginia Ballet, a local modern dance company, and the Governors School of the Arts. He is the Chair of the AAP Committee on Sports Medicine and Fitness.
2000–2001
Dr. Christopher Richard Powers, M.D.
After completing his sports medicine fellowship, Chris trained and practiced pulmonary/critical care and sleep medicine. He recently completed fellowship training in palliative care and has been able to combine his previous training with his faith to help patients and their families with end of life care.
Media Component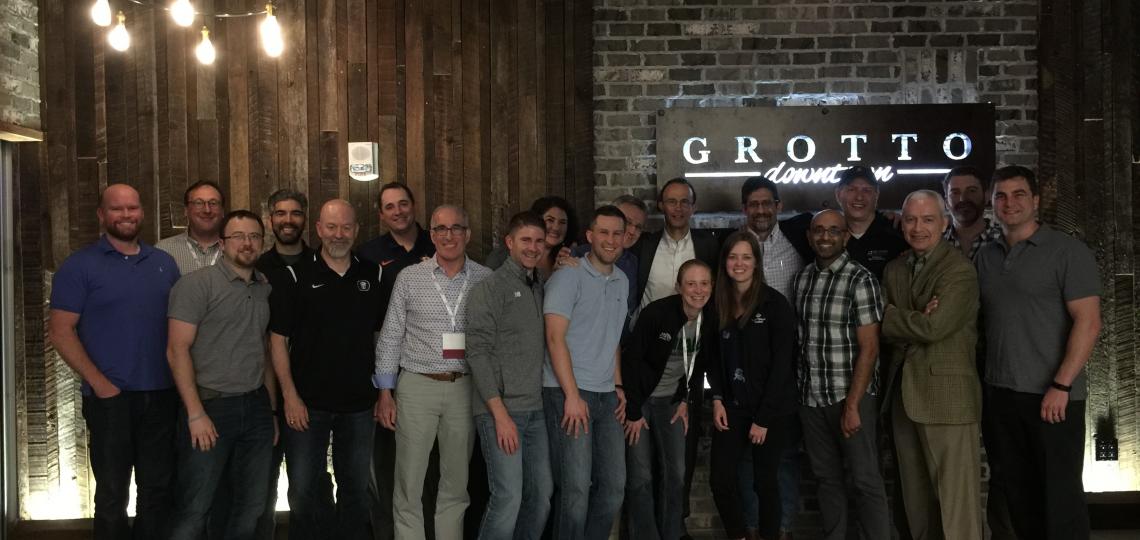 Media Component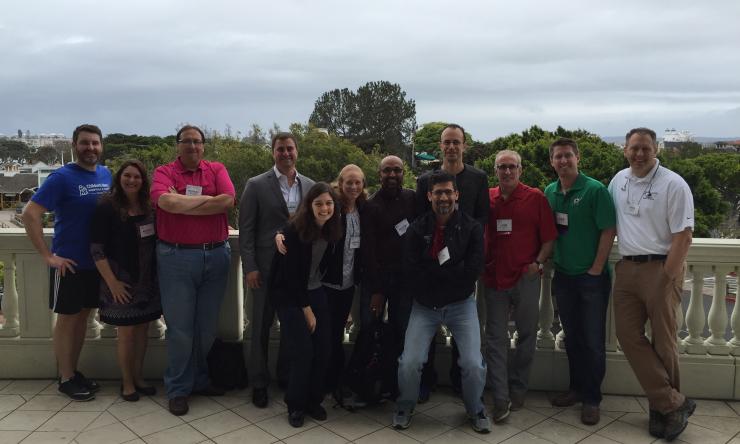 Heading
2017 Pediatric Sports Medicine Fellowship Alumni
Media Component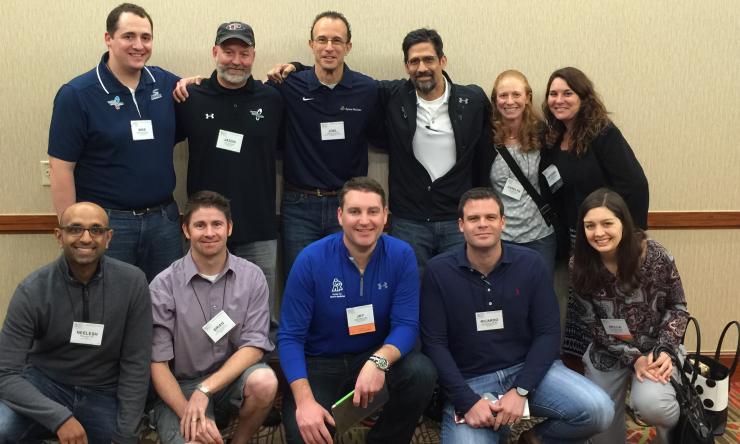 Heading
2016 Pediatric Sports Medicine Fellowship Alumni