Master
Heading
Team Study Staff Members
Terms

Item Definition
Principal Investigator
Dr. Butler is a child psychologist and her research centers on health and well-being of African American/Black and Hispanic/Latino families. Dr. Butler's research aims to develop and examine the effectiveness of practical interventions that are delivered in community settings. Dr. Butler is particularly interested in developing intervention components that are delivered by peer leaders. She is committed to ensuring that the perspectives of patients and their families are obtained to develop interventions that improve health.

Item Definition
Co-Investigator
Dr. Hilliard is a pediatric psychologist whose clinical research focuses on supporting the health and well-being of young people with type 1 diabetes and their families. Her work focuses on promoting resilience, specifically how youth and families overcome the challenges of diabetes to most effectively manage diabetes while maintaining good quality of life, and she studies strengths-based clinical approaches to support these outcomes. Dr. Hilliard is especially interested transitional times in diabetes management, such as the adjustment to new diabetes diagnosis, how family diabetes management shifts between childhood and adolescence, and how teenagers prepare for life with diabetes as young adults. She also collaborates with professional and patient advocacy organizations to educate mental health providers about diabetes to improve access to behavioral and mental health support for people with diabetes.

Item Definition
Co-Investigator
Dr. Karaviti's portfolio includes clinical practice in sexual development disorders, puberty, congenital adrenal hyperplasia (CAH), growth, and pediatric diabetes. Additionally, she established one of the first gender medicine multidisciplinary teams to care for children born with disorders of sexual development (DSD) and collaborated on studies investigating the use of insulin pumps in toddlers with type 1 diabetes.

Item Definition
Co-Investigator
Dr. Kelly Fegan-Bohm attended undergraduate school at University of Texas at Austin where she graduated with a degree in Human Biology in 2006. She received her masters in Exercise Physiology from UT Austin while working in the Biology department as an anatomy teacher in 2007. She attended medical school at UT Health Science Center in San Antonio from 2007-2011 where she graduated with her medical degree as well as a Masters in Public Health. She completed her pediatric residency at Doernbecher Children's Hospital in Portland, Ore., in 2014 and her Pediatric Endocrinology Fellowship at Texas Children's Hospital in 2017. She is now an assistant professor at Texas Children's in the Pediatric Endocrinology Department. Her clinical and research focus is on optimizing patient care for children and adolescents with Type 1 diabetes, especially in those of racial/ethnic minorities and of lower socioeconomic status.

Item Definition
Research Coordinator
Jasmine graduated from the University of Michigan with her BS in Biopsychology, Cognition, and Neuroscience in 2017. She enjoys working with children and their families and has a great interest in addressing the health disparities amongst them. Her goal is to continue to do research on these issues and build her knowledge to become a well-rounded future pediatrician.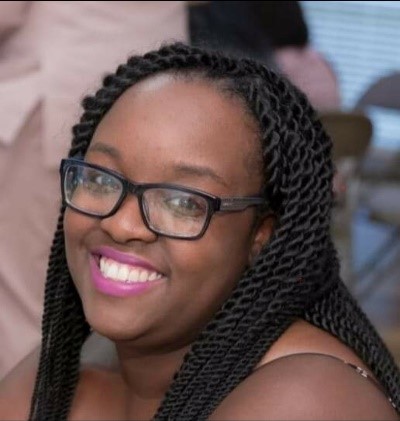 Item Definition
Research Coordinator
Keyishi received her master's degree in Clinical Mental Health Counseling from Sam Houston State University in Huntsville, Texas. Her goal is to pursue a counseling psychology degree with an emphasis on Mental Health Care among racial/ethnic minorities specifically the African American and Latino population. She specifically wants to focus on disparities in mental health service among African Americans/Latinos with severe mental illness and the effects of race-related and cultural factors on the mental health of African American women.