Master
Content
Intense Pulsed Light, or IPL, is a new and exciting way to improve and rejuvenate the skin. Unlike a laser, which emits one specific wavelength of light, IPL emits a broad spectrum of light with each pulse. The broad spectrum of light in each pulse allows us to treat a variety of skin imperfections at the same time. The state-of-the-art machine we use is the Lumenis One, one of the most advanced IPL units produced. Treatments are quick and effective with very little downtime.
Media Component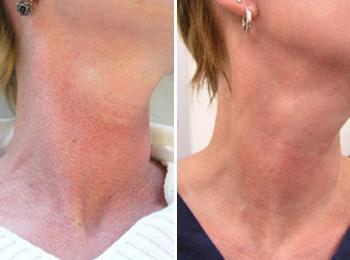 Content
The most common application of IPL is a skin rejuvenation technique known as FotoFacial (also PhotoFacial). This treatment provides an average of 70 percent improvement in the signs of sun damage (redness, brown spots, etc). There may also be some improvement in wrinkles, pore size and flushing. An entire zone, such as the face, is treated during each treatment. The sessions are scheduled every four weeks. Using a numbing cream immediately before the session may reduce any discomfort. Usually the treated skin stays red for one to three days and there may be a little bruising. Brown spots that have been treated usually flake off within five to seven days. Most people can go back to work right away.
In addition, IPL may be used with different parameters for a variety of other conditions. A consultation will determine if you might be a good candidate for treatment.
Media Component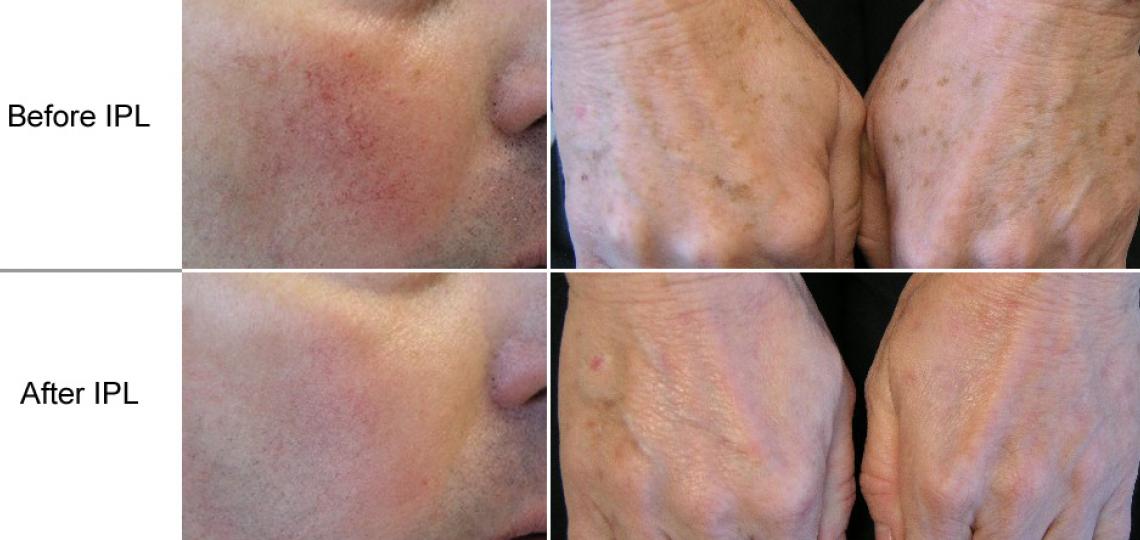 Content
Left: A Baylor Medicine Dermatology patient shown above had two IPL treatments for facial blood vessels. Right: This patient had one treatment for brown spots on her hands.
Content
Avoid the sun before and after treatment. Having a tan interferes with the treatment. Consider regular use of a daily moisturizing broad-spectrum sunblock with an SPF of at least 30.