Master
Media Component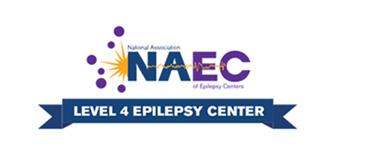 Content
As a Level IV Epilepsy Center, designated by the National Association of Epilepsy Centers, the Baylor Medicine Epilepsy Center provides the highest level of care to patients with epilepsy and other seizure disorders. The center offers comprehensive evaluation for those with epilepsy or those suspected of having seizures or epilepsy. Our team of physicians, scientists and healthcare professionals work together to deliver expert, personalized and innovative care.
The center is dedicated to individualized care for each patient so they may achieve seizure control and optimize quality of life. The center focuses on ways to:
Characterize, classify, and quantify seizures
Control seizures through the use of antiepileptic drugs or, in special cases, surgery or implantation of stimulation devices
Help patients, their families and friends, understand and overcome the social, economic, educational, and psychological problems that those with epilepsy may confront
Strive for seizure control with no adverse side effects of therapy
Request an appointment
Content
Clinical and support services provided include medical management, neurophysiology of epilepsy, epilepsy surgery, neuroimaging of epilepsy, and neuropsychological evaluations.