Master
Heading
Paul Klotman, M.D., President, CEO, and Executive Dean
Media Component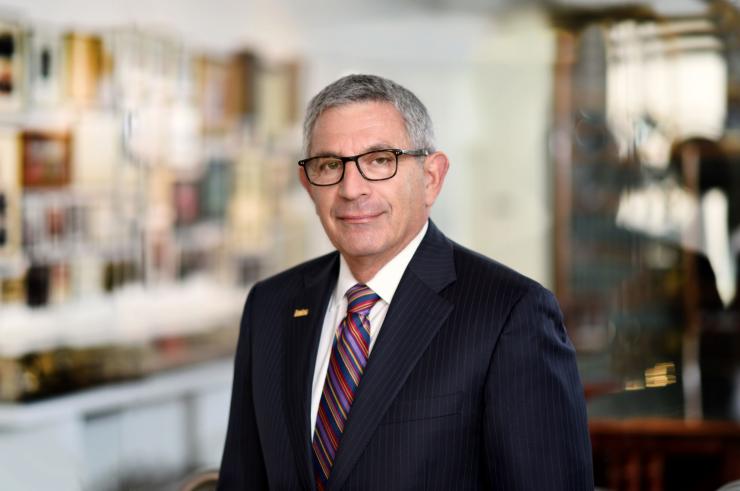 Content
Dr. Paul Klotman began serving as president and CEO of Baylor College of Medicine on Sept. 1, 2010. He received his B.S. degree in 1972 from the University of Michigan and his M.D. from Indiana University in 1976. He completed his medicine and nephrology training at Duke University Medical Center. He stayed at Duke as a faculty member, rising to the rank of associate professor of medicine before moving to the NIH in 1988, where he became chief of the molecular medicine section in the laboratory of developmental biology. In 1993, he became chief of the Viral Pathogenesis Laboratory in the NIDR/NIH. In 1994, he moved to Mount Sinai School of Medicine as the Irene and Dr. Arthur M. Fishberg Professor of Medicine and the chief of the division of nephrology. In 2001, he was selected to be the chair of the Samuel Bronfman Department of Medicine of the Mount Sinai School of Medicine. The College's Board of Trustees named him as the school's new president in July of 2010.
Klotman's research has been a blend of both basic and clinical research in molecular virology and AIDS pathogenesis. He developed the first small animal model of HIV associated nephropathy using transgenic techniques. He is the author of more than 200 publications, and he has been a visiting professor and lecturer internationally in the field of HIV pathogenesis. He has been elected to both the American Society of Clinical Investigation and the Association of American Physicians. He is on the editorial boards of journals both in the United States and in Europe, and he has served on and chaired numerous study sections including those from the NIH, the American Heart Association, the National Kidney Foundation, and the VA research service.
In addition to his laboratory efforts, Klotman has been an active clinician, teacher and mentor. Students from his laboratory have won prestigious scientific competitions. He has trained more than 50 clinical fellows, postdoctoral fellows, and students in his laboratory since 1984, most of whom are independently funded. And, he was named Physician of the Year by Mount Sinai nurses. As the chair of medicine, he moved the department of medicine at Mount Sinai to a top tier academic program by expanding the faculty practice, increasing basic and clinical research revenues, developing new community projects and focusing on the educational mission.
Klotman serves on the scientific advisory boards of biotech, pharmaceutical and healthcare companies. He also serves on the board of several companies including those with interests in natural resources and conservation.
At Baylor, he oversees the only private health science university in the Greater Southwest, with research funding of nearly $400 million. The medical school is ranked as one of the top 25 for research and one of the top ten for primary care by U.S. News & World Report. The School of Health Professions is among the best 15 in the nation and the Graduate School of Biomedical Sciences is rated in the top five percent. In addition, the College is home to the first National School of Tropical Medicine in North America. The College is ranked first among all Texas colleges, universities and medical schools in federal funding for research and development, and is ranked second in federally funded research expenditures by the National Science Foundation.
Heading
Bert O'Malley, M.D., Chancellor
Media Component
Content
Dr. Bert O'Malley, long-time chair of the Department of Molecular and Cellular Biology, became chancellor of Baylor College of Medicine July 1, 2018. As chancellor, he serves as an advisor to the president and the provost, participates in strategic planning and acts as an ambassador of the College. He will also continue to direct his research lab, which focuses on molecular endocrinology..
During his 45 years as chair, the department was routinely listed in the top five in the nation in securing National Institutes of Health funding; more than five times as No.1. It is currently ranked fourth  in the country in cell biology.
Considered the "founding father" of the field of molecular endocrinology, O'Malley is a member of the National Academy of Sciences and the National Academy of Medicine. He won the National Medal of Science in 2007, accepting it in a ceremony at the White House in 2008. He has received more than 65 honors and science prizes in his career.
He has trained more than 250 scientists and published over 650 papers. He holds 24 patents in the fields of gene regulation, molecular endocrinology, steroid receptor and coactivator action, and cell proteomics and metabolism.
Dr. O'Malley has received seven honorary degrees, from New York Medical College; Karolinska Institutet in Stockholm, Sweden; National University of Ireland; University of Maryland; University of Pennsylvania; University of Pittsburgh and University of Athens, Greece.
A native of Pittsburgh, he received a bachelor's degree of science from the University of Pittsburgh and a medical degree from the University of Pittsburgh's School of Medicine. He completed an internship and residency training at Duke University School of Medicine.
He worked as a clinical associate and then head of the Molecular Biology Section of the Endocrine Branch of the National Cancer Institute of the National Institutes of Health during his early career. He served as a professor of the Reproductive Biology Center at Vanderbilt University School of Medicine before joining the Baylor faculty in 1973.
O'Malley is the fourth chancellor of the College. Preceding him in that role were Dr. Michael DeBakey, Dr. William Butler and Dr. Bobby R. Alford.
Heading
Jennifer G. Christner, M.D., Senior Dean, School of Medicine and School of Health Professions
Media Component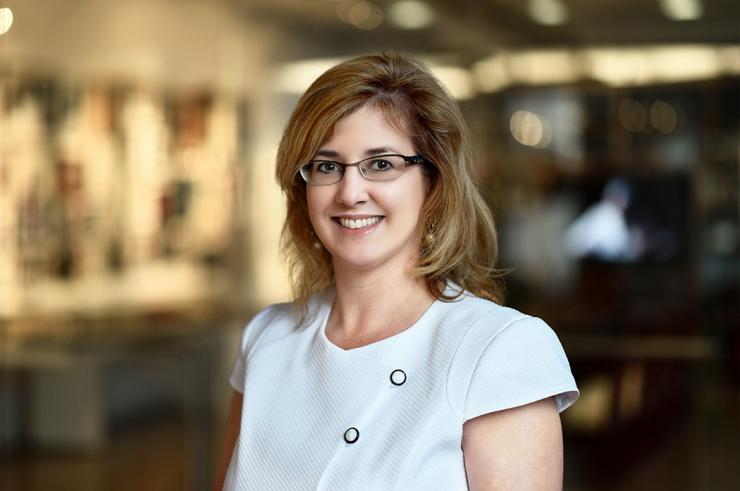 Content
Dr. Jennifer G. Christner was named senior dean of the School of Medicine and School of Health Professions, Oct. 19, 2021.
As dean, Christner oversees undergraduate medical education, graduate medical education and continuing medical education. She came to Baylor from State University of New York Upstate Medical University, where she served as associate dean for undergraduate medical education.
A pediatrician specializing in adolescent medicine, Christner held academic leadership positions at the University of Toledo and the University of Michigan before joining SUNY in 2012.
Heading
Peter J. Hotez, M.D., Ph.D., Dean, National School of Tropical Medicine
Media Component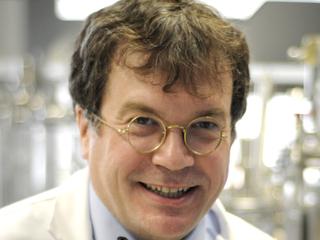 Content
Dr. Peter J. Hotez is the founding dean of the National School of Tropical Medicine at Baylor College of Medicine, where he also is a professor of pediatrics and molecular virology and microbiology and chief of the section of pediatric tropical medicine.
In addition, Dr. Hotez holds the Texas Children's Hospital Endowed Chair of Tropical Pediatrics. 
Heading
Carolyn Smith, Ph.D., Dean, Graduate School of Biomedical Sciences
Media Component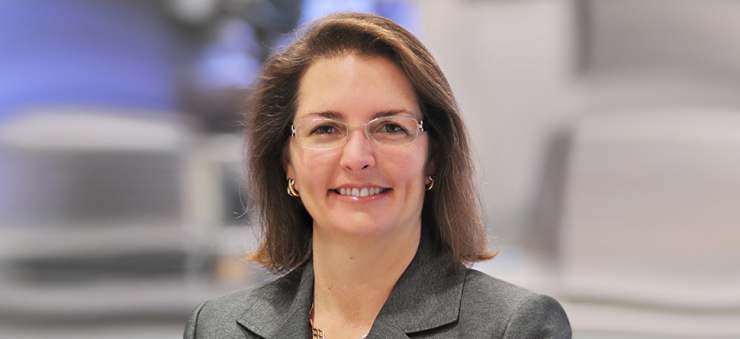 Content
Dr. Carolyn Smith was appointed dean of the Graduate School of Biomedical Sciences Nov. 20, 2019.
She is a professor of molecular and cellular biology as well as a member of the Dan L Duncan Comprehensive Cancer Center. Her research focuses on the molecular pharmacology of estrogen receptors, regulation of gene expression by transcriptional coactivators and corepressors, tamoxifen resistance in breast cancer and steroid hormone action in urothelial carcinomas. She is also the director of the Tissue and Cell Culture Core for the Center for Reproductive Biology and the Department of Molecular and Cellular Biology.
Smith received her Bachelor of Science from the University of Toronto and her Ph.D. from the University of Western Ontario. She completed her postdoctoral fellowship at Baylor and joined the faculty in 1994. Over the years, she has served in several leadership roles within her program as well as the graduate school, including senior associate dean of graduate education and academic program development for four years before serving as interim dean.
Within graduate education, her interests focus on the development of academic programs, assessment with the goal of enhancing program effectiveness and creating an environment that supports the professional development of research students and postdoctoral fellows. Smith has mentored six Ph.D. students and 24 postdoctoral fellows in her laboratory.
Heading
James McDeavitt, M.D., Executive Vice President and Dean of Clinical Affairs
Media Component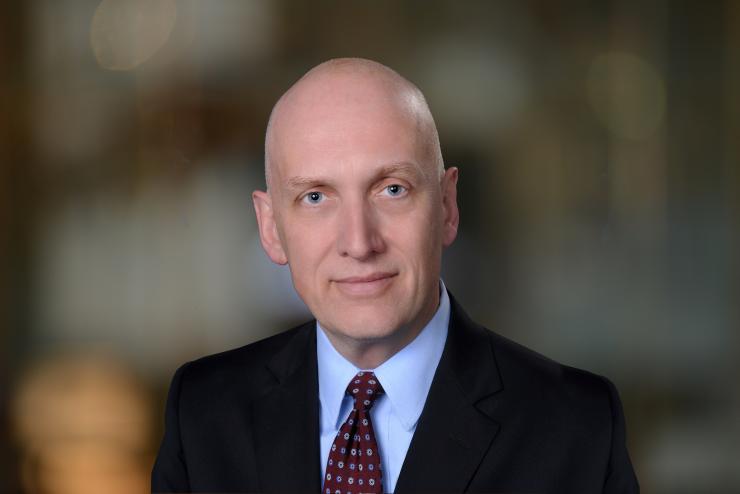 Content
Dr. James McDeavitt serves as executive vice president and dean of clinical affairs at Baylor. He received his medical degree from the Bowman Gray School of Medicine of Wake Forest University and, following a year of medical missionary work in rural Guatemala, completed his residency training in physical medicine and rehabilitation at Thomas Jefferson University Hospital in Philadelphia, where he served as chief resident.
Before joining the college, McDeavitt served as chief academic officer and senior vice president for education and research at the Carolinas HealthCare System, one of the largest and most comprehensive systems in the country. In addition to his academic responsibilities, he served as the executive leader for a variety of operational initiatives across a two-state, 40-hospital care delivery system. Among his accomplishments were development of a tertiary/quaternary referral system; implementation of a system-wide critical care service line; and design of a comprehensive approach to large scale physician leadership development.
He served as chair of the Department of Physical Medicine & Rehabilitation from 2014 to 2018, stepping down to focus his full-time attention on clinical affairs.
Heading
Mary Dickinson, Ph.D., Senior Vice President and Dean of Research
Media Component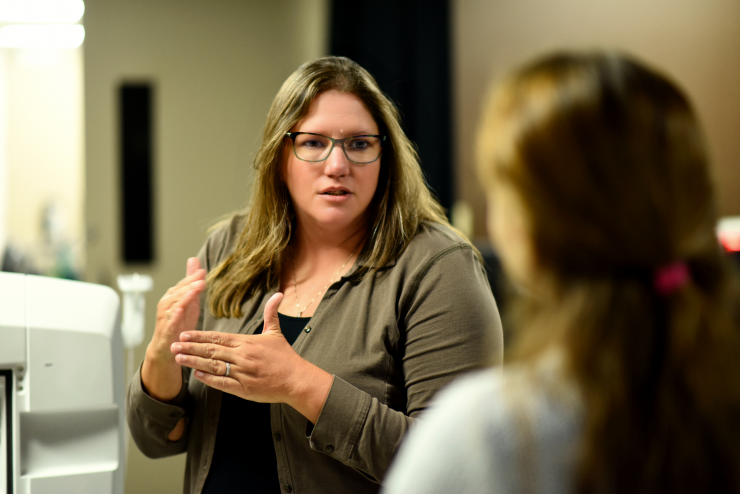 Content
Dr. Mary Dickinson began her role as vice president and dean of research at Baylor College of Medicine Sept. 24, 2019, after serving as associate dean of research for two years. She oversees Baylor's strategic vision for research, which is to apply biomedical discoveries to drive novel therapeutic approaches.
A professor in the Department of Molecular Physiology and Biophysics and the Department of Molecular and Human Genetics, Dickinson leads the Knockout Mouse Project and studies the genetic and mechanical influences on early cardiovascular development.
She earned a bachelor's degree from Vanderbilt University, a Ph.D. from Columbia University and completed a postdoctoral fellowship at California Institute of Technology. She was recruited to Baylor in 2005. Dickinson was the inaugural chair of the Faculty Senate and is a member of the Dan L Duncan Comprehensive Cancer Center and the Cardiovascular Research Institute. She holds the Kyle and Josephine Morrow Endowed Chair.