Master
Media Component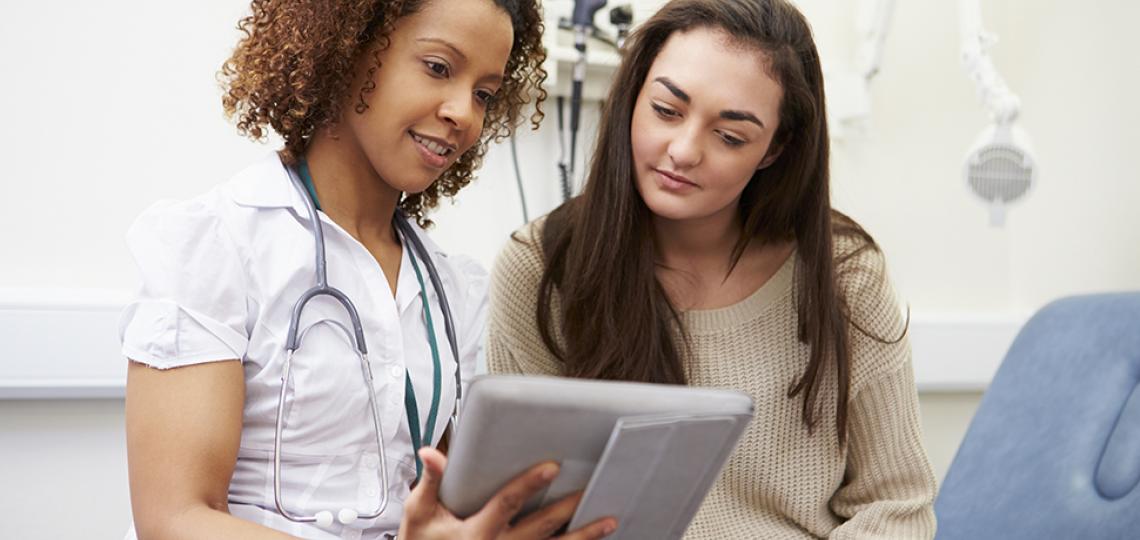 Content
The Teen Health Clinic offers Well Physicals to adolescents and young adults ages 13 to 24. These are routine yearly check-ups during which the healthcare provider keeps an eye on your general health and development. Important health problems may be found during a well physical such as vision or hearing problems, high blood pressure or diabetes.
Also, your healthcare provider will screen you for pregnancy and STI/HIV, and risky behaviors. All these health problems affect your current and future general health and development. If needed, you will be able to catch up on your shots or vaccines at your well physical check-up. During this visit, the doctor will also provide you guidance on how best to take care of your health. Finally, your healthcare provider may need to refer you to another clinic/hospital for additional services you need that we do not provide.
Well physicals are provided at all Teen Health Clinic locations.
Content
Note: These visits are not for emergencies that may require immediate tests and treatments or are life-threatening. If you have an emergency, please dial 911 or visit the nearest emergency room.
Sick visits are check-ups; we offer adolescents and young adults ages 13 to 24 when they do not feel well and have a variety of physical complaints. The healthcare provider will thoroughly review the symptoms, perform required diagnostic tests, prescribe a treatment, and may give you medication during this visit, if necessary. Once your healthcare provider completes the check-up, we may need to refer you to another clinic/hospital for additional services you need that we do not provide.
Sick visit services are available at school-based clinic locations, Austin, Tejano, Wisdom, and Worthing.
Heading
Comprehensive Physicals
Content
Comprehensive physicals include a comprehensive exam, treatment for sports injuries, and sports follow-ups. The preseason sports exam is a screening for conditions that will impact an athlete's ability to participate in sports.
There are several components to the sports aspect of the exam. Measuring height, weight, blood pressure, and vision are the basics that help the doctor when they review the questionnaire and perform a physical exam to test muscles and joints as well as listening to the heart.
Important: Prior to the sports physicals, please have a completed consent form and Pre-participation Physical Evaluation form (see UIL Athletics Forms under Medical Forms) signed by the parent or legal guardian. The student will not be seen without these two forms completed and signed by a parent or legal guardian.
Sports Physicals are only provided at HISD schools – Austin, Wisdom, and Worthing.
If you would like the Teen Health Clinic to perform physicals at your school, please contact the Project Manager, Allyssa Abacan, at Allyssa.abacan@bcm.edu, and we will see if it's possible to arrange a Sports Physical Day.
Heading
Make an Appointment
Content
Need to see someone? Make an appointment today at one of our convenient Houston area locations by clicking the link above.
Content
Consent forms are required for all services for minors under the age of 18 years old, except for STI screenings and pregnancy tests.