Master
Media Component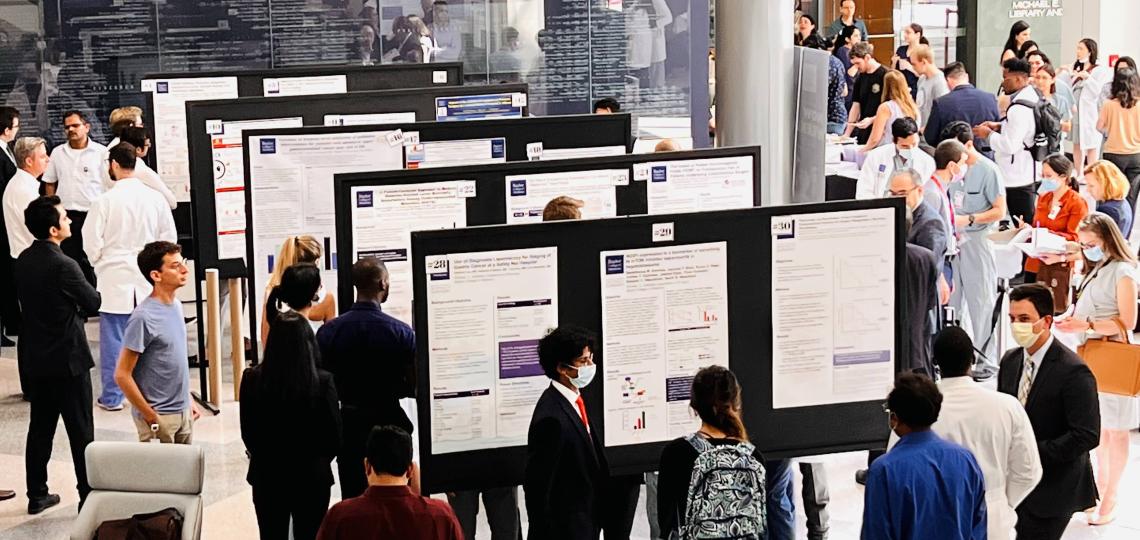 Content
June 4 - 5, 2024
The department holds an annual Research Symposium to highlight the academic achievements of the trainees in our department.
All residents and fellows in the department are asked to submit a completed project, work in progress or project plan for the symposium. Medical students, graduate students and undergraduate students who have been working on surgical research projects at Baylor College of Medicine are also encouraged to submit their work. We also welcome submissions from postdoctoral research fellows and non-faculty staff in the Department of Surgery. 
Content
Kleberg Auditorium
Baylor College of Medicine
One Baylor Plaza
Houston, Texas 77030
Heading
DeBakey Surgeon Alumni
Content
View news and events related to our DeBakey Surgeon Alumni.
View our Alumni