Master
Content
The Vice Chair Group for Faculty and Staff Development is charged with supporting faculty and staff development as it relates to promotion, mentoring, leadership, professionalism, team building, and training in scholarly and educational skills, as well with preventing faculty and staff burnout and increasing wellness.
The group cultivates the outstanding talent and skills in the entire family of the Department of Medicine, including faculty, from instructor to professor, and staff from the clinical, research, education, and administrative areas at the section, pavilion, and department level.
Our group's main focus is enriching the professional and personal development of faculty and staff.
Through our efforts we advocate for a high-quality workforce that values professional learning and prepares our diverse healthcare teams for a changing world.
Heading
Our Areas of Focus
Content
Leverage existing and develop new resources at Baylor College of Medicine for mentoring, leadership, team building, professionalism, and scholarly skills
Promote a work environment that both challenges and supports faculty and staff
Inform, educate, and inspire faculty and staff to achieve their goals
Advocate for wellness initiatives and employee engagement while preventing burnout
The Vice Chair Group for Faculty and Staff Development aims to represent all sections and Affiliates within the Department of Medicine.
Media Component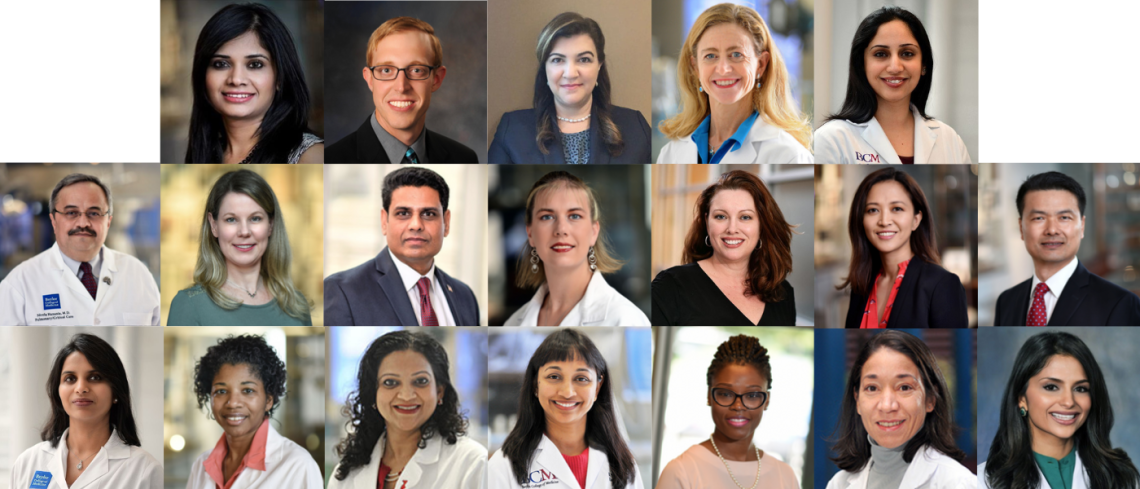 Content
The Vice Chair Group for Faculty and Staff Development Group's priorities are based on four overlapping pillars.
Professional development: Seize opportunities for professional and personal development
Pathways to promotion: Recognize the different pathways for promotion
Mentoring: Build effective mentor-mentee and peer-to-peer mentoring relationships
Wellness: Minimize burnout and improve overall wellness