Master
Media Component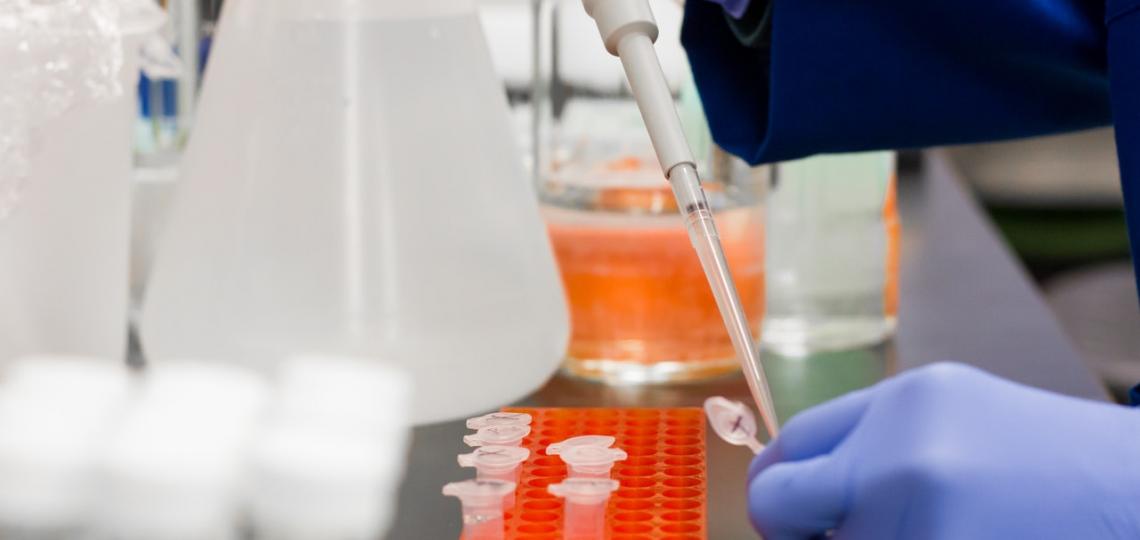 Heading
About our Research
Content
The Margaret M. and Albert B. Alkek Department of Medicine is committed to pursuing innovative research aimed at improving health. Supported by $79.5 million in yearly extramural funding, our faculty lead internationally recognized basic, clinical, and translational research programs. Our department leadership, through the Vice Chair Group for Research, supports the research careers and development of Department of Medicine faculty and trainees in collaboration with the broader range of investigators at Baylor College of Medicine and its affiliated institutions. In addition, Department of Medicine faculty play leadership roles in ten College-wide research-centric departments and centers.
Media Component

Content
The Department of Medicine is ranked #26 in NIH research funding based on the Blue Ridge ranking from October 2021 to September 2022 federal funding period. In FY21, the research efforts of department faculty were supported by $94.2 million in total extramural research funding (a total of 478 funded awards).
Among these awards are NIH Center awards in oncology, infectious diseases, epidemiology and population sciences, and gastroenterology, and a VA-funded Center of Excellence Award in health services research. In addition, our department hosts four NIH T32 grants to support research training in the fields of gastroenterology, infectious diseases, thrombosis and inflammation, and pulmonary medicine.
Heading
Training Programs
Media Component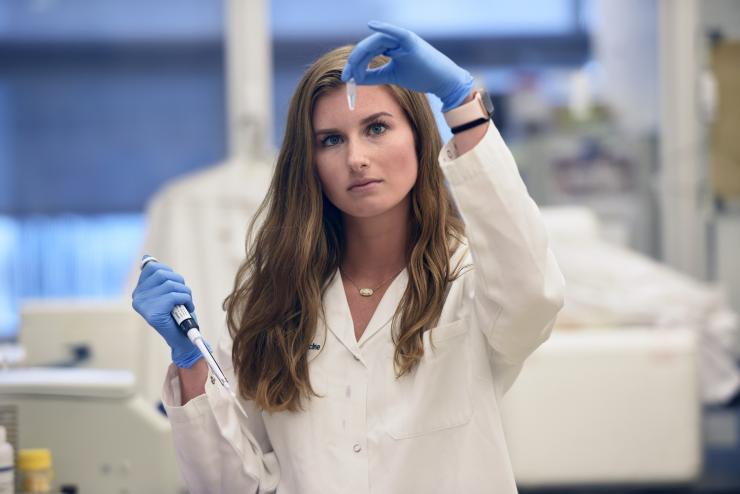 Content
The Department of Medicine is committed to developing the next generation of outstanding physician-scientists and to support the research careers and development of faculty, trainees, and students by providing a more robust infrastructure for research mentoring.
Currently, there are five NIH-sponsored T32 training awards and one training grant funded by the Cancer Prevention and Research Institute of Texas (CPRIT) relevant to the Department of Medicine, and seven competitive training programs have been established, with an outstanding record of training populations underrepresented in medicine.
View Research Training Programs
Heading
Clinical Research Consultations
Content
The ICTR Biostatistics Core is providing consultations on department of Medicine clinical or translational research studies. Available help includes general consultations, experimental design support, data analysis and manuscript preparation assistance.
Online Request Form
Content
Baylor College of Medicine is seeking participants for clinical trials.
Please note that the NIH has distributed a new guidance for clinical trials and for trials involving groups or clusters. View the NIH Clinical Trials page.
Search and View Trials
Heading
Ask Me About My Research
Content
Faculty members are joined by special guests to demonstrate the importance of scientists and researchers talking with other about their work.
View all Videos
Heading
GrantForward Search Engine
Content
Search for grants that are applicable to you. Contact the Pre-Award Research Office for guidance on identifying funding opportunities and exploring research interests.
Search for Grants
Heading
Department of Medicine Intelligence System
Content
The Department of Medicine Academic Intelligence System is a platform for BCM faculty to create and store their CVs, track their scholarly activities, and generate annual research education activities scores. (BCM Login required)
Access Now