Master
Media Component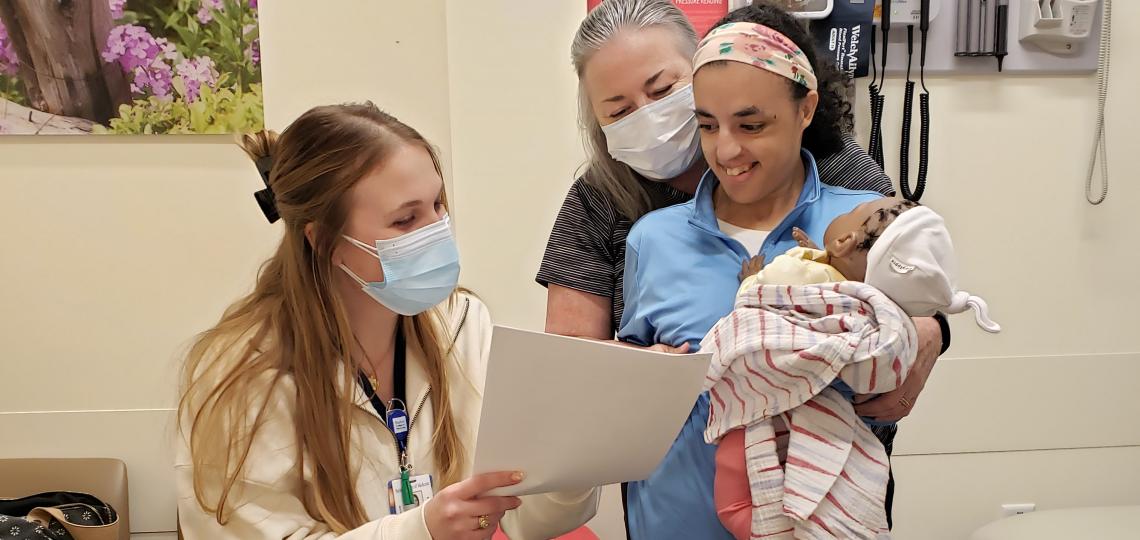 Heading
Section Highlights
Content
The section has received $354,722 in funding secured for fiscal year 2020
Five faculty publications and 20 presentations during 2020
Hosts fellows, residents and learners from nursing to social workers
Interdisciplinary team including Primary Care, Dental/Behavioral, OB/GYN and Dietary
Content
"The Transition Medicine Clinic at Baylor is truly an incredible place! As a medical learner, I love working in the Transition Medicine Clinic, meeting the amazing patients, and learning about their complex medical care needs!" - Laura Keehan (MS4)
Content
View a message from Chief, Section of Transition Medicine, Cynthia Peacock, M.D.
View Message
Content
View a listing of the members of the Transition Medicine team. 
Meet Our Team
Content
We provide elective rotations for residents, medical students and nurses, and internship opportunities for social work students. We also offer a fellowship in Developmental Medicine.
View Offerings
Content
The Section of Transition Medicine focuses its research on improving methods of delivery of care and support for young adults transitioning out of pediatric care.
Learn More
Content
Our Transition Medicine Clinic is home to a strong group of healthcare providers that specialize in care for adults with developmental disabilities.
Visit the Clinic
Media Component