Master
Media Component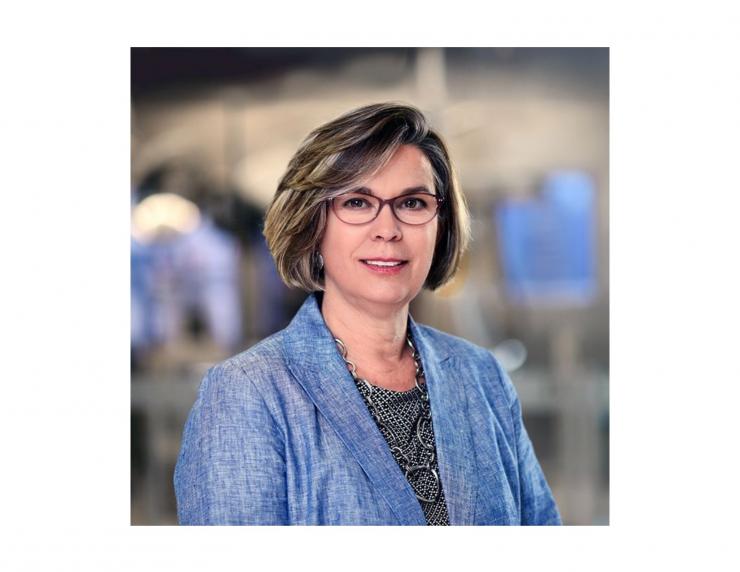 Content
"Transition is the purposeful, planned movement of adolescents and young adults with chronic physical and medical conditions from child-centered to adult-oriented health care system." (Position paper of the Society for Adolescent Medicine 2003)
Since 2005 the Texas Children's Hospital – Baylor College of Medicine Transition Medicine Clinic has delivered comprehensive health care to patients with intellectual and developmental disabilities (IDD) who have aged out of the pediatric health care system. The Transition Medicine Clinic was created to address many of the transition barriers that continue today: lack of communication between the pediatric and the adult health systems; lack of infrastructure to support care coordination; lack of adult health care providers with specialized knowledge about pediatric-onset chronic diseases including intellectual and developmental disabilities. Together, Texas Children's Hospital and Baylor Medicine have developed a transition health care structure and implemented processes around readiness, transfer and handoff to help all pediatric patients with chronic health conditions gain access to adult health care services. The Transition Medicine Clinic acts as a resource for the Baylor adult faculty practice on all things regarding transition healthcare.
Additionally, the Transition Medicine Clinic provides a medical home for patients age 19 and older who have a developmental disability and complex health care needs. The Transition Medicine Clinic Social Workers provide case management services specifically addressing health insurance changes, guardianship issues or other alternative decision-making processes, food insecurities, work/school options and nursing support services. They additionally collaborate with many community organizations to help advocate for necessary services that help keep the patient in the community. Care coordination provided in real time by nursing staff keeps patients away from the emergency room and out of the hospital. 
A team-based approach using quality improvement and clinical research help to enhance the health care experience for the patient and their family. Because we offer a medical home, the patient is allowed to "age in place" after the transition process is complete. To address adult health care providers' insecurities in regards to caring for pediatric chronic conditions, the Transition Medicine Clinic offers clinical rotations for medical students, nursing students, social worker students, dental students and all types of physician learners. The Transition Medicine Clinic has NCQA's Patient-Centered Medical Home recognition. 
Media Component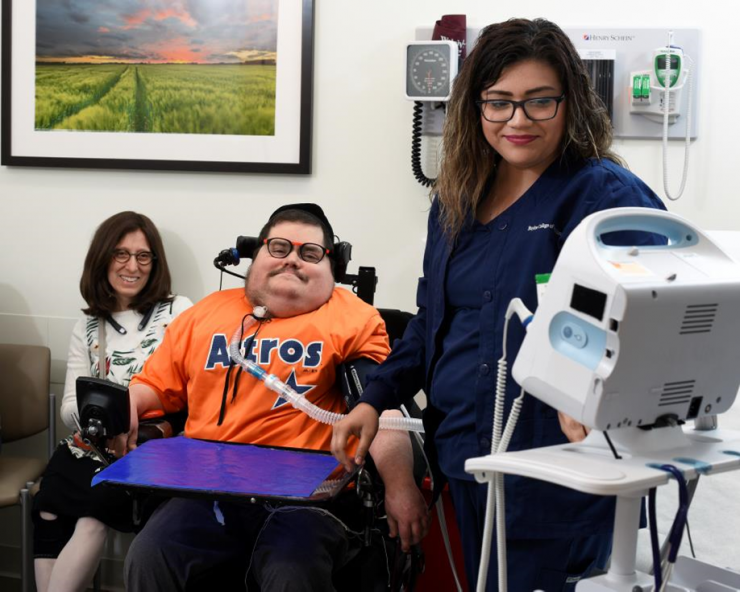 Content
Adults with developmental disabilities are medically underserved, and too often, many of their health needs go unmet. The barriers to receiving appropriate health care are many, but lack of formal training leaves the adult health care physicians feeling uncomfortable caring for individuals with developmental disabilities. The Transition Medicine Clinic has developed a one-year-long fellowship in adult developmental medicine for physicians trained in Family Medicine, Internal Medicine or combined Medicine-Pediatrics.  The fellows' curriculum includes appropriate medical care for patients with IDD, advocacy/ leadership training and knowledge of community supports. Adult Developmental Medicine is a new and emerging expertise and the Transition Medicine Clinic is leading the effort developing this new training program. 
The Transition Medicine Clinic is one of the first clinics to serve several different patient populations with IDD including but not limited to Autism, Cerebral Palsy, Spina Bifida and genetic syndromes, including Down syndrome, Rett syndrome, Williams syndrome, DiGeorge syndrome, Smith-Magenis syndrome, Fragile X syndrome, Prader-Willi syndrome and Angelman syndrome.  As the adult populations with these specific diseases grow, our knowledge also improves and drives development of appropriate healthcare guidelines and delivery of evidence-based medical care.  The Transition Medicine Clinic is also involved in many ongoing research projects around transition of care, care coordination and behavioral health. Numerous faculty members are active nationally in leadership roles and on advisory councils with American Academy of Developmental Medicine and Dentistry, Global Down Syndrome Foundation, Down Syndrome Medical Interest Group, Spina Bifida Association, American Academy of Pediatrics, American College of Physicians and Special Olympics. The Transition Medicine Section is positioned to be a leader in the field of Adult Developmental Medicine through education, research and delivery of high quality health care. 
Learn more about our physician leaders.
Cynthia Peacock, M.D.
Associate Professor
Chief, Section of Transition Medicine