Master
Content
The Section of Health Services Research offers a postdoctoral fellowship program. See the fellowship program page for information and application information.
Heading
Learning Opportunities
Media Component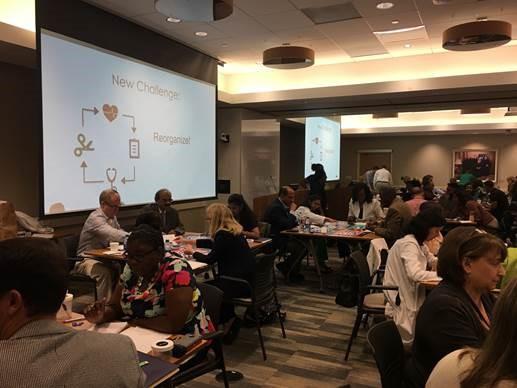 Content
Health Services Research faculty and staff provide opportunities for learning and improvement of the medical industry through events such as leadership retreats. In this event, personnel offers unique, interactive learning experiences, such as Friday Night in the ER (FNER). This interactive game uses an innovative, educational approach that is learner-centered, provides a platform to teach complex concepts, and allows for learners' reflection and insight. It requires teams to manage patient flow in a busy hospital during a simulated 24-hour period. Through role-play during the game and the interactive debrief that follows, FNER can be used to teach applied systems thinking, collaboration, innovation, and the importance of data-driven decision making. Health Services Research faculty have used FNER to teach systems thinking, quality improvement, and the components of teamwork to a variety of learners, including physicians, nurses, and clinical psychologists in a quality improvement fellowship; Baylor College of Medicine Graduate Medical Education program directors; medical students, graduate students, and health professions students; and Michael E. DeBakey VA Medical Center leadership.