Master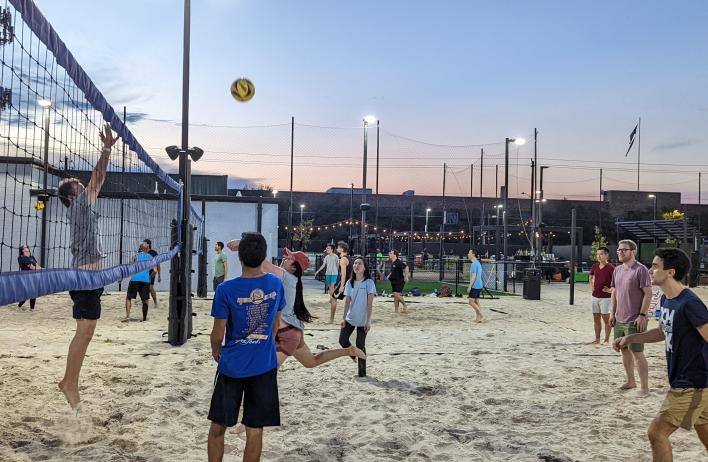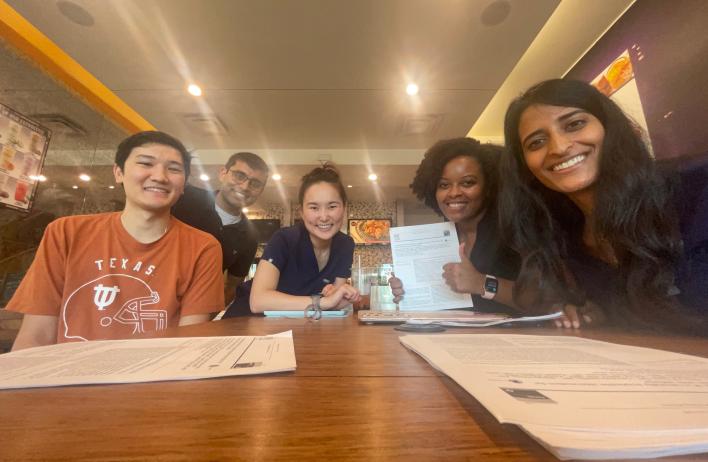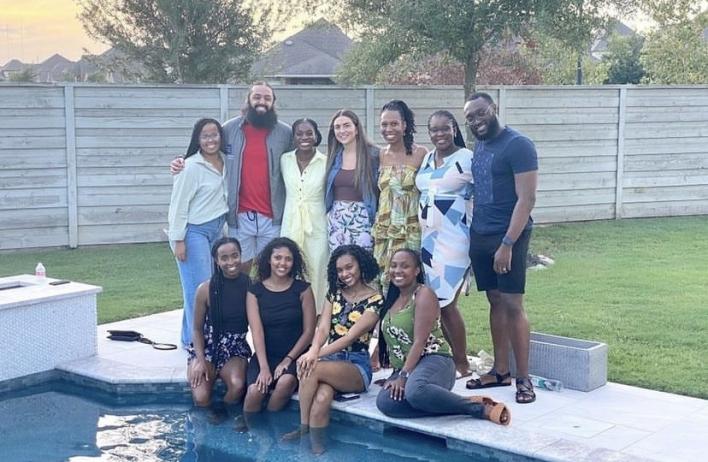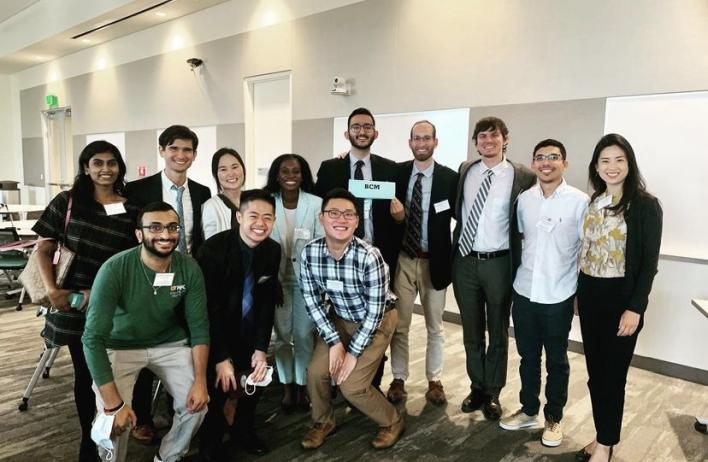 Content
Academy of Resident Educators
The Academy of Resident Educators (AoRE) is BCM IM residency's resident-as-teacher organization. AoRE offerings include a core curriculum for all residents (through Wednesday School and noon conference), a longitudinal workshop and seminar series for interested residents, a Distinguished Educator Pathway (open to all residents who want to graduate our program with a distinction in medical education), and a medical education scholarship research elective. 
Faculty Advisors: Stephanie Sherman and Zaven Sargsyan
Wellness Committee
The Wellness Committee supports the personal resiliency and mental health of trainees and enhances residents' sense of meaning in work. Residents on the committee are actively engaged in developing and implementing educational and reflective sessions for noon conference and Wednesday School and in improving access to mental health resources for other trainees. In these sessions, residents are introduced to, and empowered to use, evidence-based tools for maintaining mental and physical health throughout residency and beyond. The committee also works with faculty and residency leadership to facilitate program improvements based on resident input. Examples of resident-led innovations include "The Firsts," a noon conference session promoting peer-to-peer sharing of new or formative experiences; "Humanism Rounds," an ACGME Back to Bedside-funded initiative to improve resident meaning at work through enhanced connection with patients; and collaborative activities with the Museum of Fine Arts Houston. 
In the 2021-2022 academic year, Baylor instituted multiple new initiatives to help support resident wellness. Family Medical Leave has been expanded, with residents able to take up to six weeks off during their training. With the new wards redesign, medicine team caps have been reduced from 20 to 16 patients per team, with a max number of admissions reduced from nine to six patients in a day. Additionally, with the adoption of the new night admitter rotation and ICU night float system, 24-hour calls have been reduced by 80 percent. Learn more about the various wellness resources available to all residents and fellows.
Faculty: Dr. Priti Dangayach
Internal Medicine Recruitment Committee
The Internal Medicine Recruitment Committee is a group of residents dedicated to recruiting the next group of bright, enthusiastic, and hardworking residents. One of the main roles of the committee is to plan pre-interview dinners with current residents for the applicants. In addition to the dinners, the committee also coordinates other aspects of interview season including helping to arrange virtual interviews, applicant handouts, meet-and-greets, and communication between residents and applicants. Contact Dr. Sherman if you are a resident that is interested in getting involved with the committee this interview season.
Faculty: Stephanie Sherman
Internal Medicine Diversity Council
The Internal Medicine Diversity Council focuses on enhancing field of medicine by recruiting underrepresented minorities, developing educational opportunities, providing advocacy within our institution and community, and promoting health care disparities research. Past programming has included a lecture series on health disparities relevant to our Houston community, movie outings, panel discussions, and cultural events for community building. The council attended Houston Pride and took part in Iftar during Ramadan. If you would like to get involved, email: imdiversity@bcm.edu
GME Resident Council
The GME Resident Council is a group consisting of members who serve two-year terms and are elected by all BCM residents and fellows to advocate on behalf of house staff and to plan programming that promotes education, wellness, and professionalism. Members are often selected to be resident members on various educational committees. This leadership experience offers residents an opportunity to learn more about educational programming and residency organization at an institutional level.
Medical Jeopardy
Medical Jeopardy is a fun and interactive way to learn while building camaraderie between residents. There are four major competitions each academic year – the American College of Physicians state competition in November, the Southern Society of General Internal Medicine in February, National American College of Physicians in spring, and the Southeast Texas regional hosted by the Texas Chapter of the ACP between March and May. There are both Jeopardy and scout teams (the latter consisting of residents who will become part of the Jeopardy team the subsequent academic year). However, all residents are encouraged to come out each week for Jeopardy Practice regardless of desired level of involvement. Practice takes place bi-monthly in the Ben Taub Morning Report room
Faculty: Wilson Lam
Gold Humanism Honor Society
The Gold Humanism Honor Society - Resident Chapter seeks to promote the values of humanism, professionalism, and wellness at Baylor College of Medicine. The society annually honors and inducts residents who exhibit humanism in medicine. GHHS organized the program's inaugural Patient Memorial, a tradition which continues today. Activities include regular meetings and discussions on Humanism in medicine. 
Faculty: Vandana Shah
Internal Medicine Advocacy Committee
The Internal Medicine Advocacy Committee was established out of interest amongst the residents to advocate for the vulnerable patient populations locally and nationally. The committee meets monthly for skills-based workshops, project development, educational forums, and community-outreach programming. Members of the committee have also started a regular lecture series delivered at noon conferences on subjects including health advocacy, economics, and the challenges that face our local Houston community. The ultimate goal of participation is to develop a tangible skill set and portfolio for clinician advocates.
Faculty: Dr. Brandon Peplinski 
Global Health Interest Group
The Global Health Journal Club is dedicated to keeping Internal Medicine residents informed about new developments in the field of global health. With guidance from our faculty advisors, we critically evaluate articles from journals such as The American Journal of Tropical Medicine and Hygiene and The Lancet: Global Health. We also invite residents and faculty members to give presentations about their global health experiences and facilitate discussions about global health electives during residency and career opportunities within the field.
Faculty: Dr. Marc Robinson
Journal Club
Journal club is a resident-run organization with committee members who organize monthly, informal gatherings to discuss an article or articles of clinical relevance. The goal is to provide a setting where residents can express their thoughts and ask their questions while learning about landmark trials and new research of importance to daily practice. Journal club organizes in person meetings and also provides the option for remote viewing for those unable to attend in person. Other important goals include providing guidance on how to appraise medical literature, as well as providing resources on conducting research, including a research database and a schedule of major research conferences and abstract submission deadlines.
Smith Clinic Operations Committee 
The Operations Committee is composed of residency and faculty members at the Smith Clinic continuity clinic and was created to help improve clinical workflow and patient safety in our safety net hospital system. The committee strives to improve the outpatient educational experience of our residents. Some of the resident-led innovations implemented over the last year include dividing residents into 4 "firms" to improve cross-coverage of patient in-basket management and promote closer communities and having a dedicated resident on clinic days that will cross-cover in-baskets for patients of residents on more difficult rotations, such as Medicine Wards and the ICU.
Faculty: Dr. Lee Lu
Social Committee 
The Social Committee is instrumental in planning and hosting a variety of fun, energetic events for residents. Whether it's pickleball, bars, fantasy football leagues, there will always be events every quarter to mingle and get to know other residents. Given the vast amount of activities, places, and hot spots in Houston, our Social Committee is given a large budget to ensure residents have multiple opportunities to explore Houston with fellow residents.
Housestaff Quality and Safety Council 
The Housestaff Quality and Safety Council meets monthly with the goal of promoting scholarly achievements in quality improvement (QI) by working proactively to provide high value, high quality care to our patients.
The expectation is for representatives to become the quality and patient safety champions for our patients. Currently, the committee is working on implementing a QI toolkit for residency programs as well as a QI roundtable discussion on how to incorporate QI into careers in medicine. 
The committee's focus is on improving the delivery of care in a multidisciplinary effort across the department, and aligning the quality improvement and patient safety goals with those of BCM and national agencies such as Centers for Medicare and Medicaid Services (CMS) and National Quality Forum (NQF).