Master
Media Component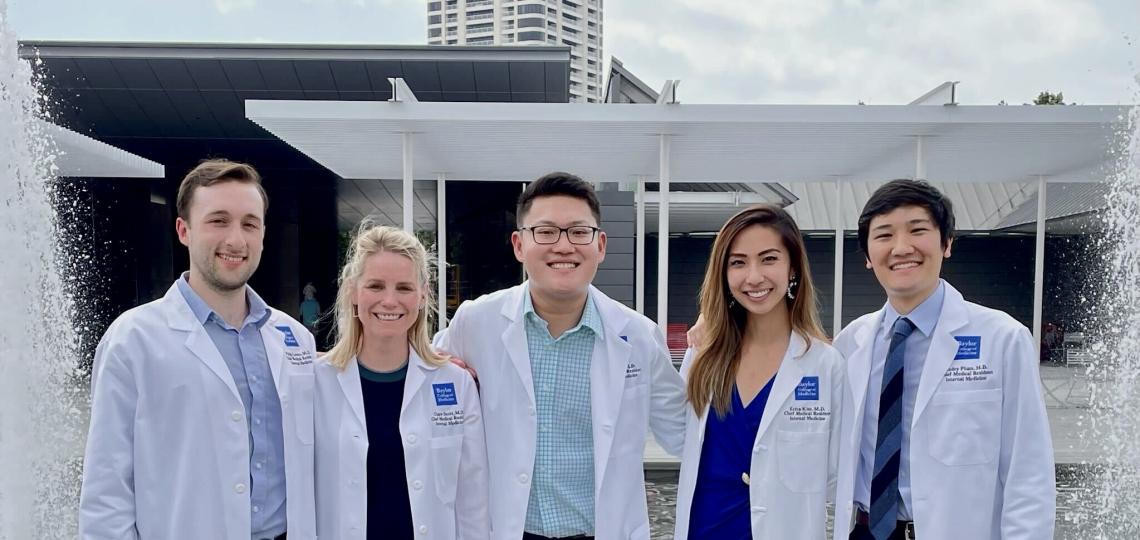 Heading
Chief Residents' Message
Content
To our applicants,
We are so happy that you are considering Baylor for your internal medicine or prelim year training. The five of us have loved our time at Baylor and are excited to share more with you about the BCM residency experience in the coming months. 
With Houston being the most diverse city in the country, we serve a wide spectrum of patient populations at four hospitals: our beloved county hospital Ben Taub, the Michael E. DeBakey Veterans Affairs Medical Center, the world-renowned MD Anderson Cancer Center, and our academic center Baylor St. Luke's Medical Center. These institutions are part of the largest and most innovative medical campus in the world, the Texas Medical Center.
We are passionate about the role of residents as excellence clinicians, life-long learners, and educators of our patients, our peers, and our communities. As chiefs, we steer the comprehensive curriculum of Morning Reports, Noon Conferences, simulation, and didactics.
A little bit more about us: We came to Baylor Internal Medicine from medical schools within Texas and beyond. Most of us are interested in further subspecialty training and have found BCM Internal Medicine provides broad exposure to our desired subspecialties in outpatient and inpatient settings, including critical care, procedures, and research, while also providing a strong foundation in general medicine and primary care. We're excited to follow in the footsteps of our former residents who have matched well into these subspecialties! 
Amongst the five of us, two of us are part of physician-physician couples and two of us have had babies during residency. One of us does boxing for fun and one of us brings Hi-Chews everywhere and the rest of us eat them all.
It has been an honor to care for patients and learn alongside our colleagues in the TMC and Baylor community at large.
We look forward to meeting you and learning with you!