Master
Media Component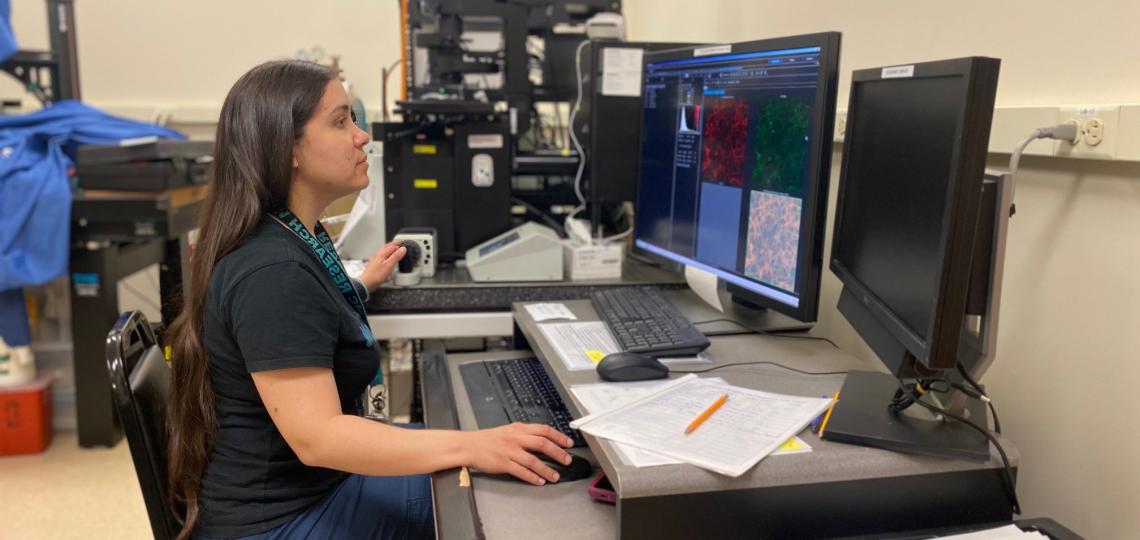 Heading
MeRIT Program Summary
Content
The Department of Medicine at Baylor College of Medicine has a long-standing commitment to the career development of the next generation of academic physician-scientists. Baylor provides an exceptional environment for clinical and research training. Our Physician-Scientist Training Program is named the MeRIT (Medical Resident Investigator Track) program. The MeRIT program fulfills the requirements of the American Board of Internal Medicine Research Pathway.
The depth and breadth of opportunities for MeRIT Program training with preeminent investigators are truly remarkable, with opportunities in basic science, clinical, translational, and health services research. The MeRIT program allows residents to pursue their research interests with faculty from Baylor and affiliated academic institutions. Our MeRIT Program Mentor Catalog provides a very small sampling of the many faculty members committed to serve as primary mentors for MeRIT trainees. A broader listing of the extensive research opportunities and potential mentors available for MeRIT trainees can be found by browsing through the list of the many interdisciplinary research centers at Baylor College of Medicine.
The curriculum involves two years of clinical training in Internal Medicine (instead of the usual three years), clinical training in a subspecialty (if applicable) and three uninterrupted years of research training. During the three research years, the primary clinical experiences will consist of at least one half-day per week in a continuity clinic. Furthermore, one of the research years can be used to fulfill the research requirement for subspecialty board certification. In addition to the primary research mentor, each trainee will have a defined mentoring committee, and their research training is integrated with Baylor's Clinical Scientist Training Program and interested trainees have the option of pursuing an advanced graduate degree.
Internal medicine residents selected for the MeRIT Program are expected to be among the top applicants, not only on the basis of extraordinary clinical competence but also on a commitment to pursuing academic careers as physician-scientists. MeRIT scholars are assured funding for the entire five years of the program, and will receive a supplement to support travel to a scientific meeting, journals, software, etc. and are anticipated (though not required) to pursue subspecialty training at Baylor. The MeRIT interview process includes meetings with residency and subspecialty fellowship leaders, potential research mentors, and current/prior trainees. Applicants accepted into the MeRIT program will be assured a position in their selected subspecialty fellowship.
As you make plans for residency training, we encourage you to consider the MeRIT Program and think about collaborating with its distinguished group of faculty. 
Applications to the MeRIT program are only accepted through the Electronic Residency Application Service (ERAS), NRMP #1716140C1. Applicants invited for an interview will receive a request for supplemental information including a description of their research interests, plans for subspecialty training, and their suggestions of potential faculty members to meet with during the interview day.
Heading
MeRIT Program Faculty and Staff