Master
Media Component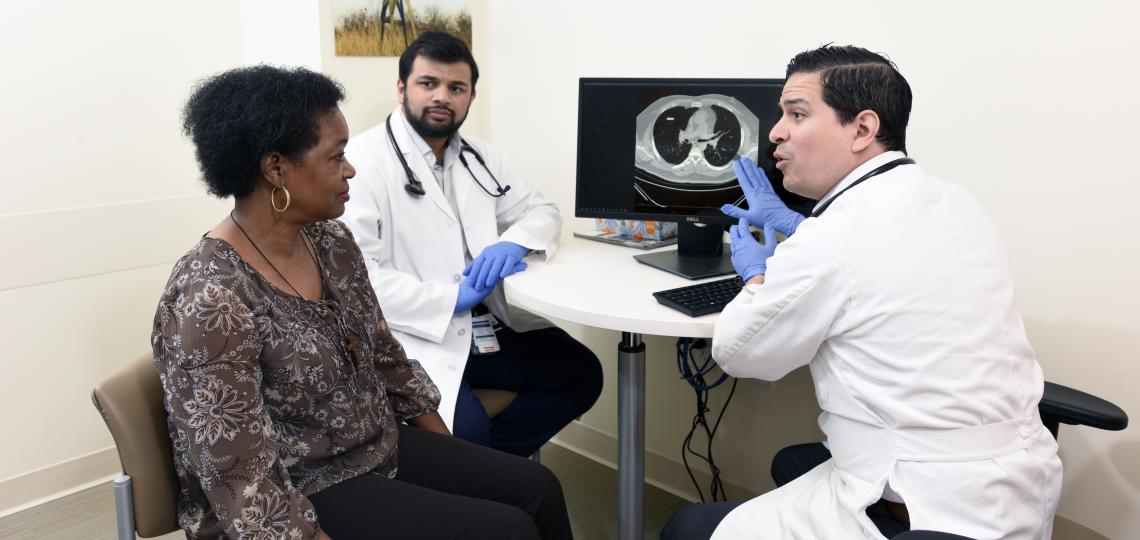 Heading
Section Highlights
Content
Faculty are recognized at the local, regional, national, and global levels for clinical innovations, service activities, and educational programming. 
The section has been recognized by the Institute for Healthcare Improvement as an Age-Friendly Health System. 
Educational leaders serving in roles including School of Medicine Associate and Assistant Deans and Course Directors as well as Associate Program Directors for BCM's internal medicine residency program. 
Faculty have served on the front lines during the pandemic in both ambulatory care testing centers, vaccination efforts, and inpatient COVID units and have led inter-disciplinary COVID teams at each affiliate.
Several award winning teaching faculty who impact every medical student and internal medicine resident at Baylor.
Innovative investigators studying diverse topics ranging from telehealth interventions in diabetes care to diagnostic errors.
Co-director for the Narrative Medicine Program and AAMC funded Tinctures of the Arts: Measuring the Effect of Medical Humanities Activities on Empathy, Burnout, and Communication in Students and Other Learners
Michael E. DeBakey Veterans Affairs Medical Center Women's Health Center serves 12,000 women veterans in the Houston area with multi-disciplinary comprehensive health services.
Working in a clinic that has access to many specialists creates a rich environment for teaching and mentorship. We are in the middle of one of the largest, most diverse medical hubs that creates invaluable access to learning, and we are surrounded by leading researchers and award-winning faculty who are always ready to help learners, trainees and junior faculty develop their medical skills.
Content
Education is one of the key activities of the section. Clinical supervision of residents and students occurs at the primary clinical locations.
View Our Programs
Content
Section members have been recognized nationally for their research/scholarly activity. Research activities in the area of general internal medicine also occur in other closely affiliated sections.
Learn More
Content
General Internal Medicine is dedicated to the prevention, diagnosis and treatment of common adult medical problems, with an emphasis on caring for the whole patient.
Visit Our Clinics
Content
Interested in a job opportunity with our section as a hospitalist, nocturnist or in primary care? Submit your application today on our job site. Applications are received on a rolling basis and you can select the role and site you are interested in working in.
View Jobs
Content
View a listing of Baylor College of Medicine press releases related to General Internal Medicine.
View News