Master
Media Component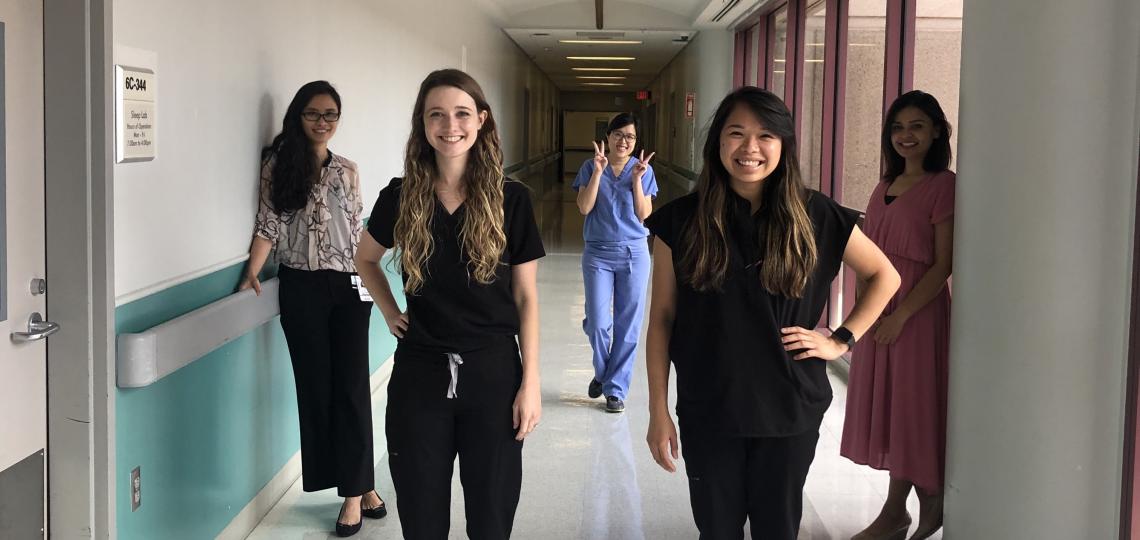 Heading
About the Sleep Medicine Fellowship Program
Content
The Sleep Medicine Fellowship training program at Baylor College of Medicine offers comprehensive adult and pediatric clinical training and research opportunities. Our program is unique because of faculty, training sites and diversity of pathology seen during the training year.
The program is multidisciplinary, with dedicated faculty who have received local, national and international recognition. The faculty come from internal medicine, pediatrics, neurology, psychiatry and otolaryngology. Many of the participating faculty are well recognized within Baylor for their excellence in teaching and have been recipients of numerous teaching awards. The sleep medicine faculty are actively involved in clinical practice of sleep medicine, training and education in sleep medicine and research in various fields related to sleep medicine.
The program uses multiple affiliated inpatient and outpatient clinical and sleep laboratory experiences in both the public and private setting. Various sites in this fellowship program provide patient, pathology, gender, age and socio-economic diversity. The experiences are comprehensive in breadth, depth and diversity of diagnoses, allowing the trainees the experiences needed to be adept in the practice of sleep medicine.
The program has a comprehensive curriculum, addressing the full range of issues in clinical sleep research and clinical practice. The impact of normal sleep and the influence of disordered sleep on health and well-being are emphasized. The roles of the sleep specialist in primary, secondary and tertiary prevention and the collaboration with other health professionals are stressed.
Heading
Training Locations
Content
The Sleep Medicine Fellowship training provides training in four of our affiliates, including Michael E. DeBakey Veterans Affairs Medical Center, Harris Health System, Baylor St. Luke's Medical Center and Texas Children's Hospital.
Content
The Sleep Medicine Fellowship training program at Baylor College of Medicine is accredited by the Accreditation Council for Graduate Medical Education. It is the goal of this program to ensure that all requirements established by that institution are achieved and maintained. All faculty and fellows have the responsibility of acknowledging their part in meeting this goal. The achievement of this goal is measured by the outcomes of reviews by the ACGME and the internal institutional reviews.
In addition, the goal of the educational curriculum of the fellowship training program is that a trainee who successfully completes the training program will have fulfilled the requirements for eligibility for certification in Sleep Medicine by various specialty boards, including the American Board of Internal Medicine, American Board of Pediatrics, American Board of Psychiatry and Neurology, American Board of Family Practice and American Board of Otolaryngology. The requirements of the boards also are included in the curriculum of the fellowship program. The achievement of this goal is measured by the in-service examination results and ABIM pass rates and results.
Content
Affiliations with leading research and healthcare institutions in and around the Texas Medical Center, the world's largest healthcare complex, provide access to an exceptionally diverse array of people and resources. Discover how our affiliations enhance our education programs.
learn more