Master
Media Component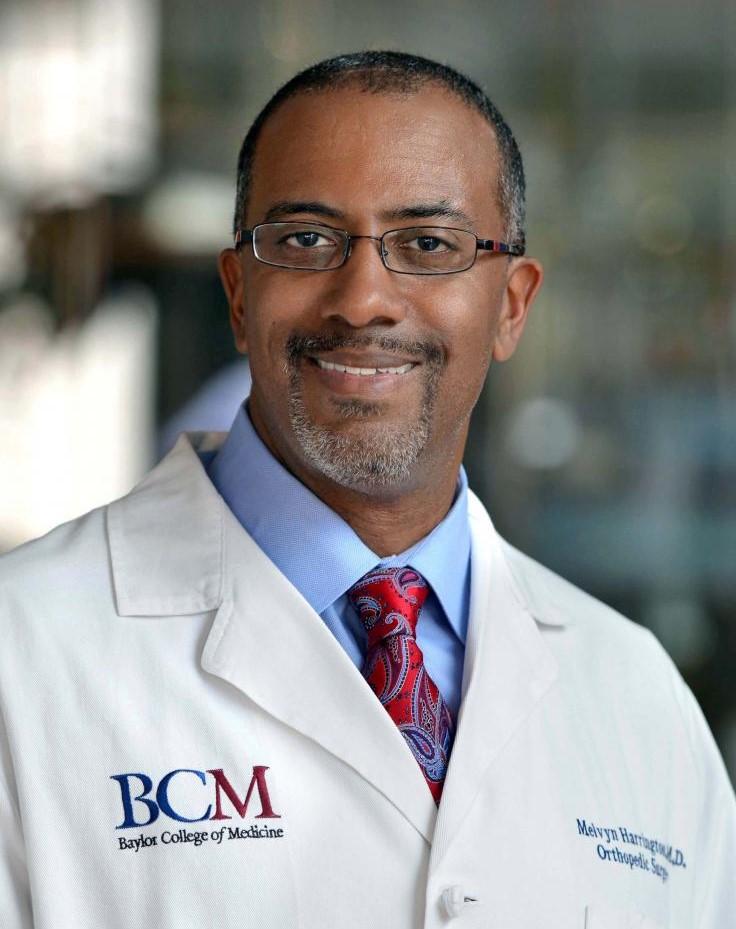 Content
The focus of the residency training program of The Joseph Barnhart Department of Orthopedic Surgery at Baylor College of Medicine is to educate residents to become highly skilled, compassionate and ethically sound orthopedic surgeons who will continue to learn new aspects of orthopedic surgery throughout their careers and contribute to the development of orthopedic surgery in academic and/or clinical positions. We hope to develop leaders in the field. We are extremely proud of our graduates, of whom well over 50 percent serve as academic faculty across the country.
Our program is diverse and unique. We are located in the heart of Houston in the Texas Medical Center, the largest health science complex in the world in one of the most diverse cities in the country. Baylor has affiliations with several highly respected hospitals as well as with leading universities, NASA and other institutions, which allow unparalleled access to clinical, surgical and research resources.
Our residents work in a variety of clinical settings within the TMC. This includes Ben Taub Hospital, a county hospital that is one of only two Level One trauma centers in Houston; one of the largest and busiest VA Hospital's in the country; Texas Children's Hospital, one of the largest children's hospitals in the country; MD Anderson Cancer Center, the largest cancer center in the country; and Baylor St. Luke's Medical Center, a large academically focused community hospital. The majority of our orthopedic surgery cases are performed at the Baylor St. Luke's Medical Center McNair campus, which currently functions as an orthopedic hospital. This variety of clinical settings allows exposure to a large volume and a diversity of patient encounters.
One of the strengths of our program is the balance of early clinical and surgical exposure as well as resident independence and autonomy with appropriate faculty supervision. As a result, our residents develop excellent clinical judgment and high-level decision-making skills. They are well prepared to enter practice at the completion of their residency. This training begins immediately at the intern level and progresses through the chief resident year. Our chief residents are responsible for organizing and administering the orthopedic services at Ben Taub and at the VA hospital. Faculty members are always present to assist and to provide education and guidance while allowing the residents to maintain their responsibility for the service. In addition to the time spent at Ben Taub and the VA, our residents rotate through each subspecialty twice, at the Junior and Senior levels.
In addition to the broad clinical experience, we provide a strong academic foundation. Residents attend a core lecture series each Wednesday morning. Additionally, each subspecialty service has at least one weekly conference. Orthopedic Surgery grand rounds and other conferences are held each Friday morning. The Baylor College of Medicine Surgical Skills Laboratory and Simulation Center provides a venue for our residents to enhance their surgical skills. This facility is used to host the surgical skills curriculum program for our orthopedic surgery intern class. It also houses our department's arthroscopy simulator. This area is available for resident use at any time throughout the year.
Our department also provides opportunities for the residents to participate in meaningful research projects. All of our residents are expected to complete at least one project of publishable quality. Our department has laboratories in the areas biomechanics as well as tissue engineering and cartilage research. We also work closely with the Rolanette and Berdon Lawrence Bone Disease Program of Texas. The "Bone Center" incorporates researchers from Baylor, MD Anderson Cancer Center, Texas Children's, and Rice University who investigate bone, ligament, tendon and cartilage utilizing regenerative medicine techniques, stem cells, genetics, and biomechanics. Our residents have at least 60 days of protected time for research throughout their training.
We are looking for a diverse group of residents who are hardworking, eager to learn and motivated to take advantage of the many opportunities available here in the Texas Medical Center.
Thank you for your interest in our residency-training program. 
Melvyn Harrington, M.D., FAOA
Professor and Residency Program Director
Vice-Chair for Diversity and Inclusion
Joseph Barnhart Department of Orthopedic Surgery
Baylor College of Medicine