Master
Media Component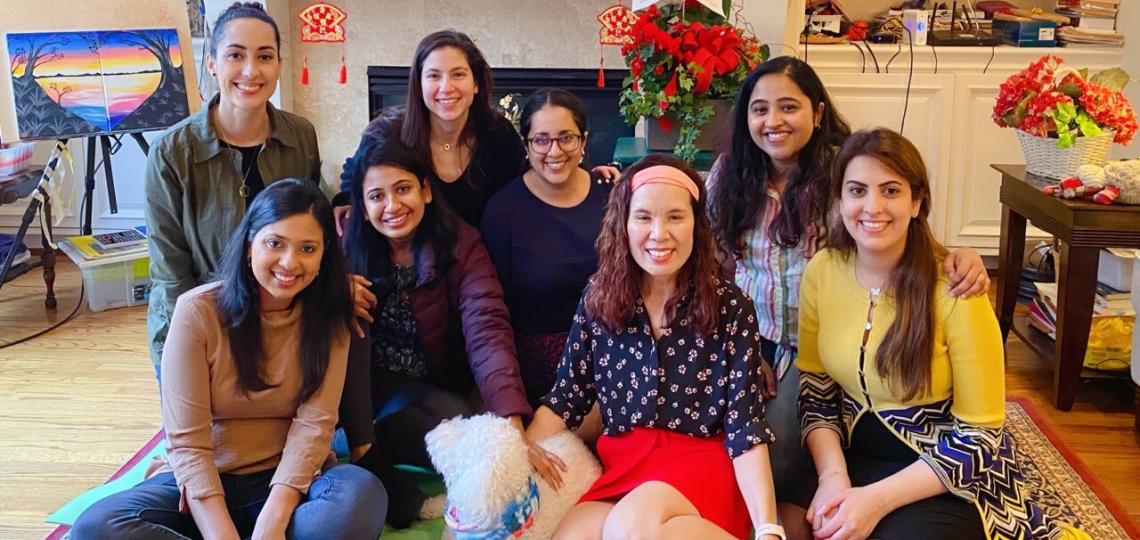 Content
With nine to twelve fellows, we have one of the largest Pediatric Endocrinology training programs in the United States. We are very fortunate to be affiliated with Texas Children's Hospital, one of the largest freestanding pediatric hospitals in the country. Baylor College of Medicine, one of the largest academic institutions in the world, has pediatric faculty in every subspecialty recognized by the American Board of Pediatrics and an extensive research faculty in almost all research fields. Our program provides extensive clinical training in bread and butter cases of pediatric endocrinology and diabetes but also in rare pediatric endocrine and diabetes diseases. Inpatient clinical skills are supplemented by unique experiences in specialty endocrinology and diabetes clinics including gender medicine/DSD, cystic fibrosis related diabetes, Prader Willi syndrome, thyroid nodule and cancer, lipids, PCOS and others.
We are extremely committed to the education and success of our fellows. We have more than one full-time employee committed to the fellowship program and a dedicated fellowship program administrator. Our curriculum is based on the requirements set by the American Board of Pediatrics for board certification in Pediatric Endocrinology and Diabetes. Content outline is available at the American Board of Pediatrics website under "Apply an exam"/click on "Subspecialties." We take pride at utilizing a novel learner-centered educational model of team-based (or "flipped-classroom") learning approach to cover the core pediatric diabetes and endocrine topics. We supplement these team-based learning sessions with faculty-led didactic sessions.
Heading
Fellows' Curriculum Includes
Content
Lectures by faculty and fellows
Board review questions/ prep sessions
TBL (team-based learning) sessions: Core principles of TBL session include individual advance student preparation, individual and team readiness assurance tests with the majority of in-class time devoted to decision-based application assignments done in teams
Guest speaker presentations from our sister institutions in the Texas Medical Center or other major US academic institutions
Division wide didactic series on Thursday afternoons, including Case Conference, Pediatric Endocrine or Diabetes Debate Conference, Journal Club and Research Conference
Career development and professionalism sessions, including participation in the Pediatrics Fellows College.
Content
We offer three tracks that include research, clinical, and quality improvement. A fellow chooses which track he/she will be on approximately six months into their fellowship. We do not hire into certain tracks or require specific numbers of fellows in any track. "Clinical Track" is designed for those who will be taking a primarily clinical job, regardless of the institution type. "Research Track" is designed for those who will be pursuing faculty positions with the aim to pursue grant-funded research. "Quality Track" is designed for those who will be pursuing faculty positions with the aim to pursue predominantly quality improvement work. Nevertheless, independent of the track chosen, all fellows receive training in research and quality improvement principles and have the opportunity to participate in scholarly projects.
Heading
Research Opportunities
Content
Our fellows have the opportunity to develop research mentor relationships with the faculty at Texas Children's Hospital but also the extended Baylor College of Medicine faculty as well as faculty in the affiliated institutions of the Texas Medical Center including MD Anderson and The University of Texas. Opportunities for educational research or/and an advanced degree (such as Masters of Education or Public Health) are also available for the fellows. The Master's degree programs are sponsored by the BCM Department of Pediatrics through a standard application and selection process.
Heading
Quality Improvement Opportunities
Content
Our fellows have the opportunity to receive high quality training in quality improvement and participate in quality improvement projects during their time with BCM/TCH. Formal quality instruction is received through participation in the Pediatric Subspecialty Fellows College, the latter run by the BCM/TCH Department of Pediatrics. Fellows are excused from clinical duties to attend these sessions. Fellows are also required to complete one quality improvement project every year. Additional quality improvement opportunities are available for interested fellows within our division in collaboration with our multiple certified in QI faculty.