Master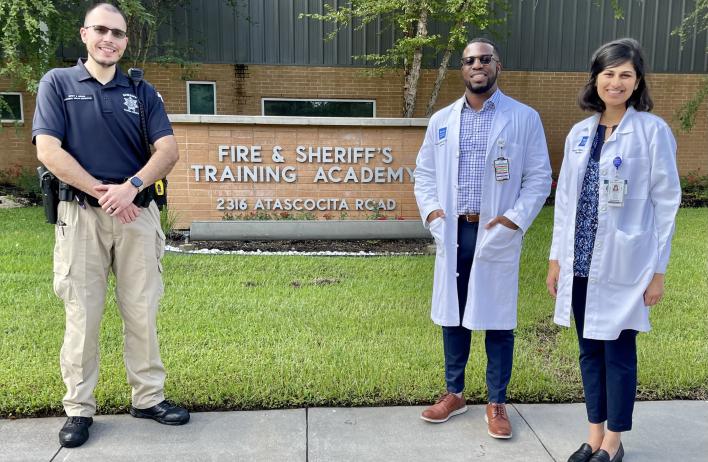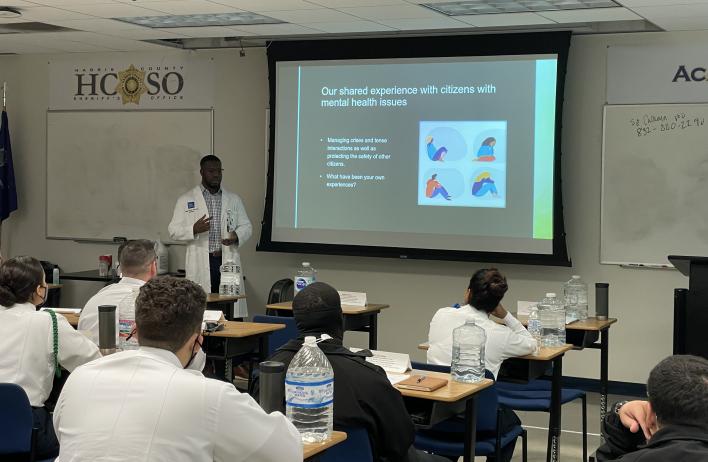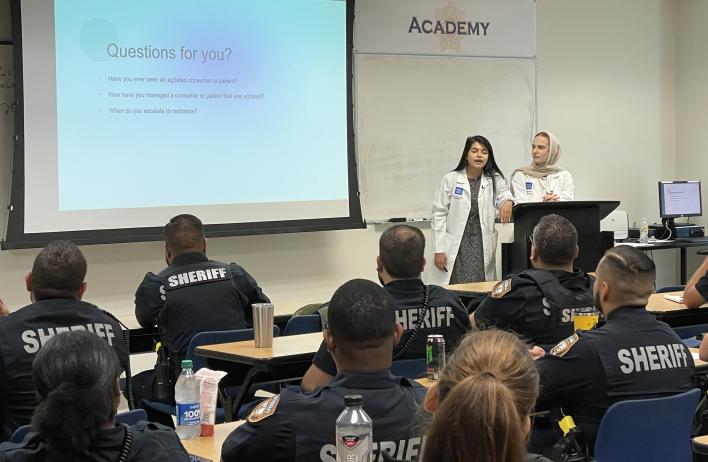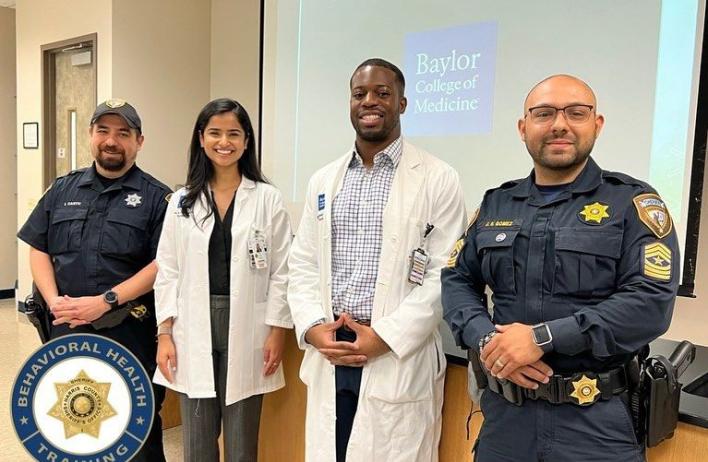 Content
PROPS is a subcommittee of the residency program at the Menninger Department of Psychiatry & Behavioral Sciences at the Baylor College of Medicine. Residents participate in various outreach activities to enhance their exposure to the field of community psychiatry while providing service to the community.
Psychiatry Resident Outreach to the Public Sector
PROPS was originally created by a group of residents at Baylor in the mid-1980's to organize efforts for community service and thereby enhance resident participation in the public sector. In 1985, Dr. John Battaglia, then a second-year resident, worked with Houston Independent School District and Houston Psychiatric Society to address mental illness among children. He created a course on suicide awareness which residents taught in area middle schools.
This became the beginning of PROPS. Years later the activities of PROPS have multiplied such that there are now many programs in which residents participate each year. Though there are faculty mentors involved with the program, including Dr. French-Rosas and Dr. Asghar-Ali, the efforts are provided entirely by residents.
Harris County Sheriff's Office Police Outreach
More than 2,700 crisis intervention training (CIT) programs exist in the United States, aiming to improve collaboration between mental health treatment teams and police officers.  Better mental health outcomes and reduced healthcare costs usually result from CIT enhancements. A burgeoning liaison between police and mental health professionals is possible if interdisciplinary collaboration is prioritized. Through a collaboration with the VA, Harris County Sheriff's Office, and APA SAMHSA Fellowship, a CIT interdisciplinary collaboration was formed in the Houston metro area. This initiative is led by Dr. Somto Obi and Dr. Nancy Shenoi with the intention to disseminate a high-quality mental health curriculum to local Houston law enforcement. 
Media Component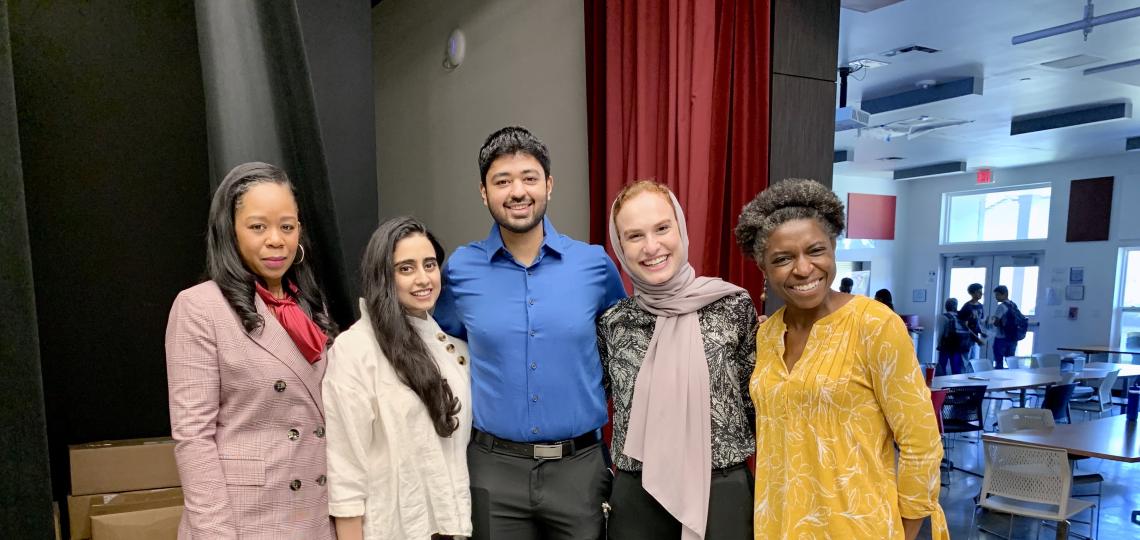 Content

Chinquapin Preparatory School Project
Two years ago, school administrators from Chinquapin Preparatory School, a non-profit college preparatory school that serves underserved youth in Harris County reached out to our residents about starting a virtual lunchtime psychoeducation initiative. The COVID-19 pandemic was a particularly challenging time for students who had just shifted to online learning. Since 2020, our residents have hosted six lunch-hour sessions annually, educating both middle and high school students on a range of mental health topics including emotional regulation, body image, depression, anxiety, and substance abuse. In fall 2022, we continued our collaboration with residents facilitating in-person sessions for 6th-12th graders this academic year.
Media Component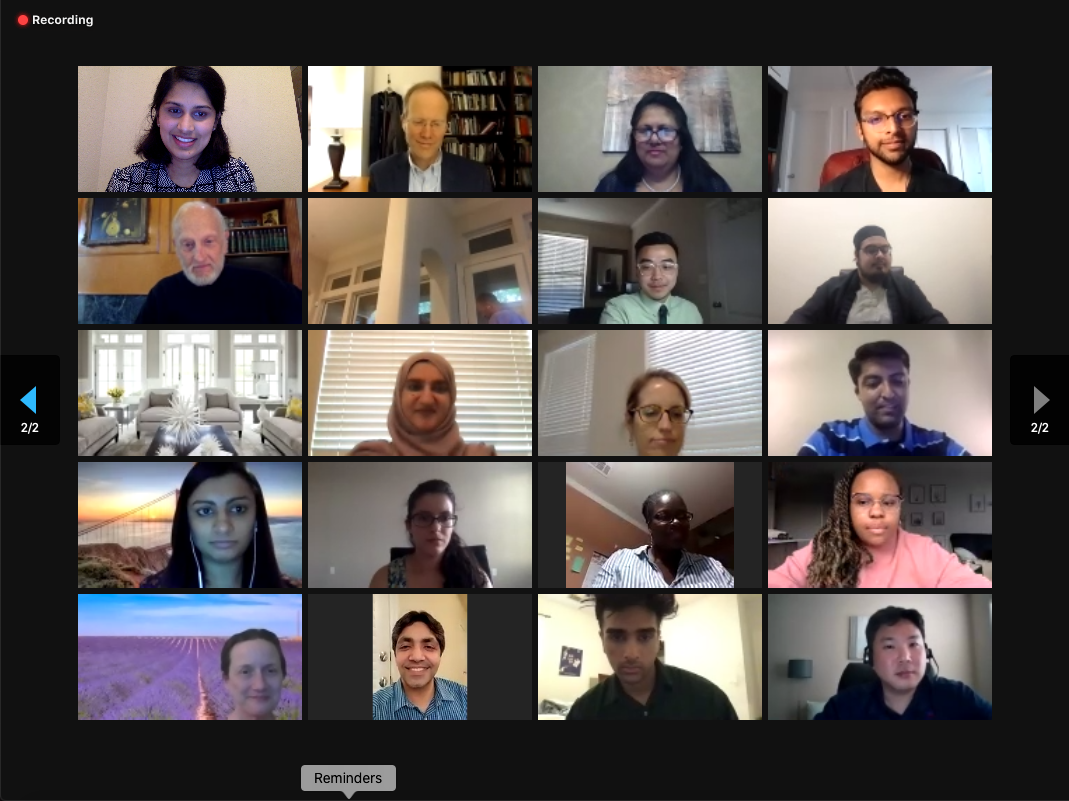 Content

Building Bridges
Building Bridges is a community forum focused on the interplay of psychiatry with faith and spirituality. Typically, the event is hosted at a community site in Houston. Our speakers are an interdisciplinary panel of faith leaders, psychiatrists, and community stakeholders. In May 2021, we held a session titled, "Social Media, Mental Health, and Spirituality During the COVID-19 Pandemic."  
Speakers included:
Imam Mohammad Khan, Senior Religious Director of Maryam Islamic Center
Dr. Warren Kinghorn, Associate Professor of Psychiatry at Duke University Medical Center
Dr. Kirti Saxena- Section Chief of Psychiatry at Texas Children's Hospital 
Chris Seay, Lead Pastor at Ecclesia Houston
 
Media Component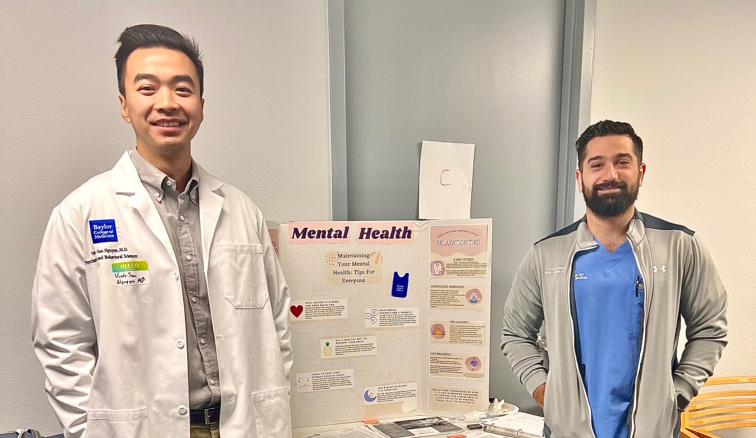 Content

BCM Alliance Refugee Health Fair
Every year, medical students at BCM organize basic medical screenings and services for 200+ refugee and underserved attendees with faculty supervision. BCM Psychiatry residents assist with these efforts.