Master
Media Component
Content
The Women's Mental Health Track at Baylor is a comprehensive curriculum in preparing future women's mental health experts with a broad clinical experience. An additional highlight is longitudinal one-on-one mentorship with the track directors, as well as initial development as a reproductive psychiatry educator. An expectation will be presentation of a scholarly project in the PGY-4 year.
Track Elements
Specialized Training experiences in Women's Mental Health
Texas Children's Hospital Pavilion for Women

PGY3 community clinic rotation
PGY4 outpatient and CL rotation

MED VA Medical Center

PGY1 Women's Health Clinic rotation (primary care elective option)
PGY3 Women's Mental Health Integrated Clinic rotation

Ben Taub Hospital

OB-Addiction clinic rotation (Maternal Perinatal Addiction Treatment – MPAT)

The Women's Home
Track faculty mentorship
Scholarly Project in a Women's Mental Health topic area
Selection Process
Applications for the WMH track are solicited in fall of each year. PGY1s interested in joining the track are invited to apply to the track and those selected enter the track at the start of the PGY2 year.
Mentorship
WMH track residents will meet with track mentors biannually throughout their training program. Mentorship for track residents is achieved through additional assignment of an Education Consultant who is trained in Women's Mental Health. the Women's Mental Health track director and faculty will serve as mentors and coaches for the Women's Mental Health scholarly project. 
Scholarly Work and Professional Development
Women's Mental Health track residents are supported through coaching and mentorship to complete a scholarly project in the area of Women's Mental Health. Residents can use research elective time to work on the project with a goal of completion and dissemination through presentation or publication. In addition, track residents are invited to develop educational skills through teaching peers in residency seminars on related topics, peers in other specialties through seminars, journal clubs and grand rounds and weekly conferences at Texas Children's. 
Terms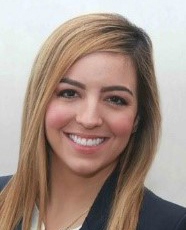 Item Definition
"The Women's Mental Health track is a very unique opportunity that the Baylor Psychiatry Residency program provides for residents interested in learning how to diagnose and treat psychiatric illness across all stages of the reproductive cycle. Most recent NIH data suggests that females are more likely to suffer from any mental illness and exceedingly more likely to seek care. As such, the field of psychiatry is moving toward more targeted care of women through integration of their medical and psychiatric needs. 
I am so grateful to be a part of a program where I can work with experts in the field of reproductive psychiatry to build my confidence in treating women struggling through menarche, infertility, pregnancy, and menopause. This includes ample opportunities to treat and advocate for a very disadvantaged population, as women of color are more likely to be victims of domestic violence, human trafficking, adverse pregnancy outcomes, and both early onset and more severe symptoms of menarche and menopause. I look forward to targeting my practice toward more holistic psychiatric care of women, and I am confident that Baylor will help me do just that!"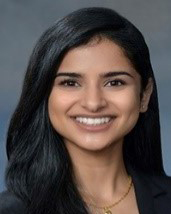 Item Definition
2022-2025
"I am so thrilled to be part of the Women's Mental Health track at Baylor College of Medicine. I chose this track because of my interest in both perinatal and perimenopausal psychiatric disorders. This track is longitudinal throughout the four years of residency and thus far I have truly enjoyed working with female veterans through our VA hospital helping take care of both their primary care and mental health needs. In PGY2 I have the privilege of doing both psychotherapy and inpatient psychiatry rotations with that continue to supplement knowledge and help me grow in the field of reproductive psychiatry with opportunities to do research and QI projects on the track."


Item Definition
2020-2023
"I've always had an interest in women's mental health and knew when interviewing for residency, I wanted to pursue the track offered at Baylor College of Medicine. Over the last three years, I have been able to gain invaluable experience working with women antepartum, post-partum and in other phases of their reproductive cycles. I have also been able to overlap my interest in Addiction psychiatry on the maternal perinatal addiction treatment rotation offered during the PGY3. Participation in the track has easily been one of the defining experiences of my training."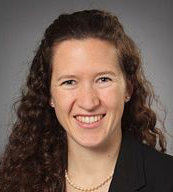 Item Definition
2019-2022
"My interest in women's mental health arose after the birth of my first child. So much about the experience was different than I had expected. Through the clinical and educational experiences of the Women's Mental Health Track, I continue to be intrigued by the mental health implications of the enormous biological, psychological, and social changes associated with motherhood, as well as the neuroendocrinology of pregnancy and other hormonal transitions. I have a particular interest in childbirth-related PTSD, including what factors lead certain women to experience childbirth as traumatic and the implications this has for future decisions they make about their health. 
As part of the track, I completed a research project with Dr. Menefee at the VA, looking at decisions women veterans make about their psychiatric medications during their pregnancies. At the conclusion of my training, I am planning to work as faculty in the reproductive psychiatry clinic at Texas Children's and continue my work in clinical care, education, and research."