Master
Heading
What is Launch Pad?
Content
Launch Pad is an innovative course designed to provide learners with in-depth exposure to and training in critical teamwork skills. The course provides learners with a foundational framework for participating as effective team members.
The course is based on active learning strategies and introduces participants to the essential foundations of teamwork. With faculty facilitators, students engage both in pre-work and competency-based activities to explore the characteristics of effective teams, based on the science of teamwork. Their acquisition of teamwork knowledge and skills is assessed through multi-level rubrics and instruments designed specifically for the course.
Participants who successfully complete Launch Pad will be able to:
• Articulate the characteristics of high-performing teams
• Apply acquired teamwork knowledge and skills to interprofessional team interactions
• Relate the value of teamwork skills and team science to professional development
Media Component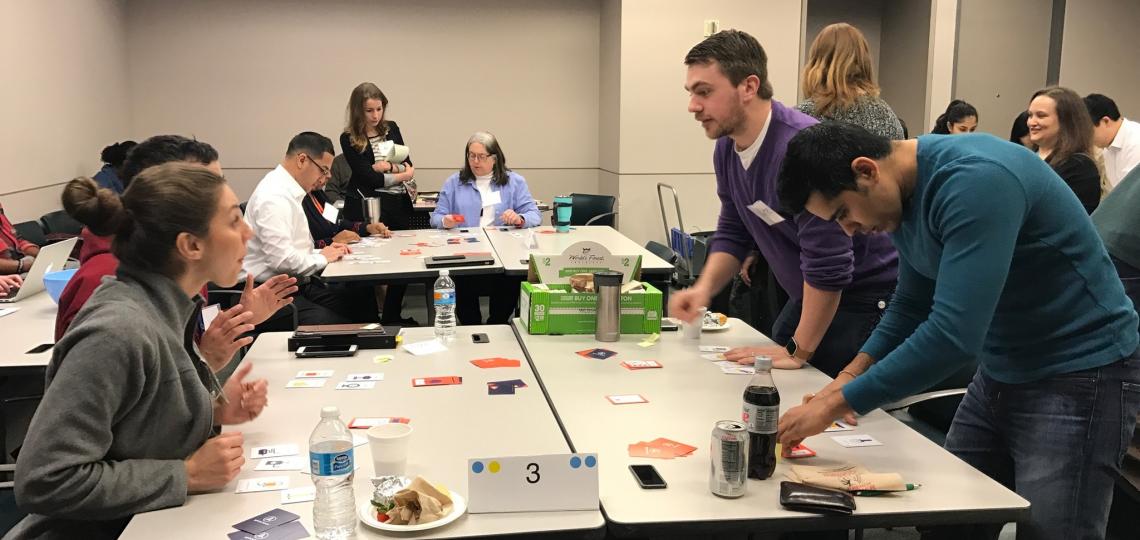 Heading
Launch Pad Modules
Content
Topics covered during Launch Pad include the critical language of team training and education, leadership skills, effective communication, team cognition, cooperation, conflict management, negotiation methods, and strategies for building and optimizing high-performing teams. Specific course modules for the 2019 and 2020 academic years include:
Module 1: Foundations of Teamwork
You will identify the characteristics of high-performing teams and engage in interactive learning experience to advance your knowledge in team training.
Module 2: Tools for Coaching, Communication, Capabilities and Conflict
You will participate in interactive case studies and professional scenarios to build your leadership skills and enhance your effectiveness as a member of multi-professional teams.
Module 3: Tools for Coordination, Cooperation, Cognition and Conditions
You will consider strategies to enhance coaching/leadership and conflict response in professional teams and explore how capabilities and conditions relate to effective team performance.
Module 4: Wrapping it Up
You will integrate advanced skills and tools to optimize team performance through experiential learning activities; and synthesize the knowledge and experiences acquired throughout the entire course through self-reflection and collaborative team activities.
Heading
Fall 2019: Launch Pad is Required for Graduation
Content
In the fall of 2019, Launch Pad became a required course within all degree-granting programs of Baylor College of Medicine. While students who began their program prior to this requirement being enacted will not be required to take the course, they may still apply to take it.