Master
Content
This award was established in honor of Carl Fasser for his sustained demonstration of visionary leadership toward the physician assistant profession through education, research, clinical practice, and service. The award is given annually to a Baylor College of Medicine physician assistant faculty or program alumnus who demonstrates exceptional leadership in these same domains.
Heading
2022 Award Recipients
Media Component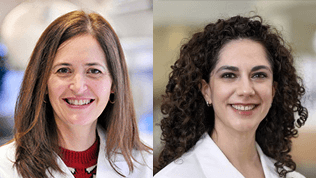 Content
Elissa Love and Isabel Valdez
During the heart of the COVID-19 pandemic, these two awardees combined efforts to help implement and staff a telehealth-based clinic for COVID-19 positive patients. This program was initially developed a joint project within General Internal Medicine and Pulmonary aimed at allowing over-burdened hospitals to transition patients with COVID-19 to the ambulatory setting in a safe and carefully monitored manner. However, under their leadership, the program quickly evolved into a collaborative across multiple departments and affiliates working to reduce disease burden, minimize the need for hospitalization, and decrease length of stay for COVID-positive patients.
They have spent countless hours developing scheduling and care delivery workflows, educating multidisciplinary physician, physician assistant, and nurse partitioner colleagues on the frequent COVID-19 care recommendation changes, coordinating with affiliates to ensure limited resources would be available for patients who need them most, and delivering care directly to patients. This program has proven highly successful and has delivered over 1,000 telehealth visits to patients with COVID.
In addition, both awardees are highly motivated and dynamic collaborators who consistently demonstrate remarkable leadership skills and serve as role models for PAs at Baylor College of Medicine. Both have a long history of participating in the education of students at the School of Health Professions and beyond.
Heading
2021 Award Recipient
Terms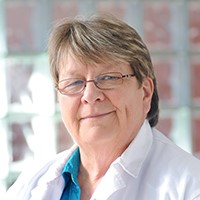 Item Definition
Janie is a 1985 graduate of the BCM Physician Assistant Program and has been a PA in the Department of Family and Community Medicine since that time. She has contributed significantly to the education mission of the institution, serving as a long-standing preceptor for our program since 1986 in family medicine. She works at Casa de Amigos, serving the underserved population in Houston. Her supervisor calls her a "natural leader" and a "problem solver", also saying that Janie has demonstrated her dedication and compassion for her patients in an exceptional way, particularly during the trying times of the pandemic. In addition to her service to her patients, Janie is a long-time supporter and volunteer for the Houston Rodeo, now serving as captain for the Health Committee. This is a significant time commitment outside of her patient care and demonstrates her continued commitment to not only community service, but to an organization that supports the education of Texas students.
Heading
2020 Award Recipient
Terms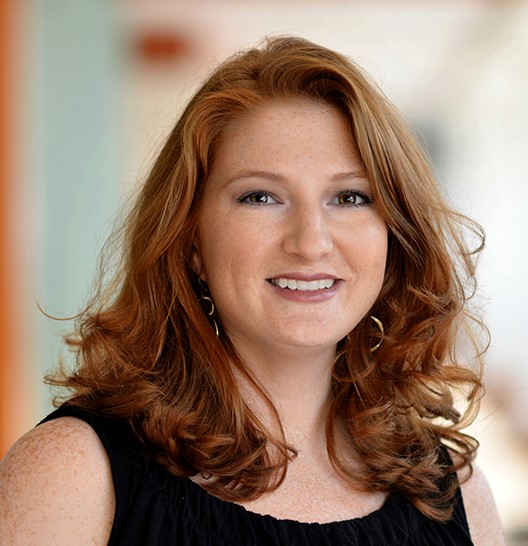 Item Definition
Susan is a 2008 graduate of the University of Kentucky PA Program. After starting her career at St. Jude's Children's hospital, she came to Baylor College of Medicine in 2011 as part of the hematology team at Texas Children's Hospital. She has been heavily involved in research throughout her career. In addition to her own research, she serves on editorial boards for several journals and is involved in abstract reviews for both local and national conferences. She speaks regularly at the national level and has served in many leadership capacities. Not to be outdone by these contributions, she also participates heavily in the education mission of our institution as a clerkship director and educator across many programs, including our own PA Program at BCM. Her reach with her clinical practice and research even extends internationally to Angola, where she worked between 2011 and 2013 to educate clinicians, families, and the Ministry of Health about the PA profession while working clinically. She serves as a contributor to an international handbook, which is distributed to six sub-Saharan African nations to provide education to clinicians and trainees. In her "spare time", she also volunteers with several organizations locally and internationally. Her nominator calls her "driven, motivated, and a real trailblazer."  She works tirelessly to give back to the PA profession and has certainly paved the way for many to follow in her footsteps.
Heading
2019 Award Recipient
Terms
Item Definition
Peggy is a 2010 graduate of the BCM PA Program and currently practices in the Department of Plastic and Reconstructive Surgery at Children's Hospital Colorado. She is the current president of the Colorado Academy of Physician Assistants and has held several leadership roles within the American Academy of Physician Assistants. She has a long history of advocating for PAs and issues that affect PA practice on both the state and national levels.