Master
Media Component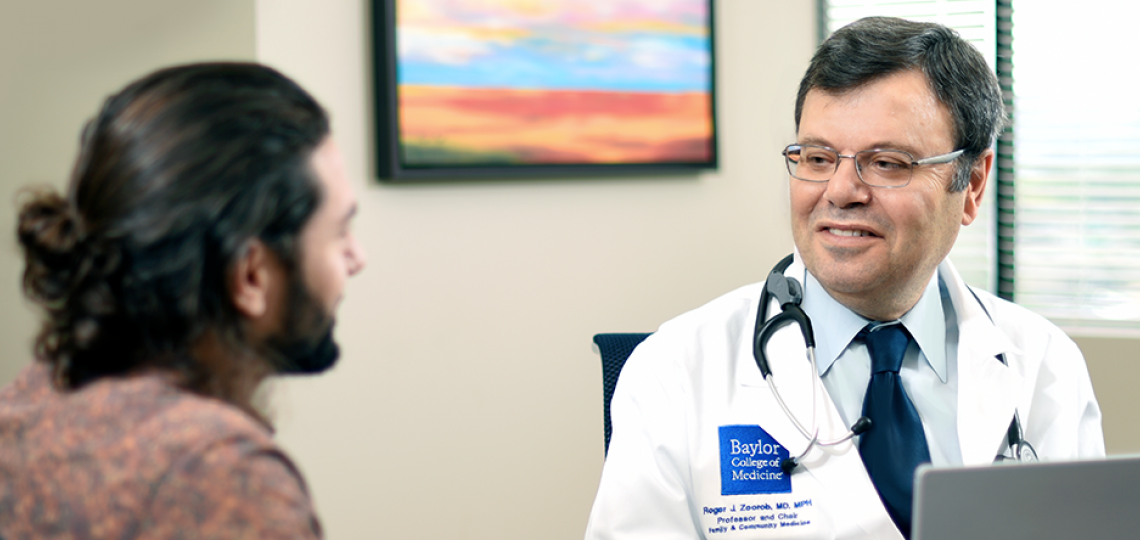 Heading
About Family Medicine
Content
Baylor Medicine family physicians provide primary care to individuals and the entire family—from adolescents to older adults. By getting to know your family history and dynamics, we are able to present personalized treatment plans which focus on total health and well-being.
Extended hours, next-day appointments, telehealth visits, virtual (video) Saturday visits, and three convenient locations make it quicker and easier to get the care you need. Our physicians speak several languages cumulatively, providing options to Houston's diverse community.
Heading
New Family Medicine Patients
Content
A new and convenient way to schedule your first primary care visit. Our online scheduling system is quick and user-friendly, allowing you to select the date, time, and physician that best fits your needs.
Schedule
Heading
Established Patients
Content
Established patients can request an appointment using MyChart. If you do not have an account, sign up for MyChart here. If you have technical questions about access to your MyChart account, please call 713-798-6928.
MyChart
Heading
Now Offering Virtual Saturday Visits!
Content
Too busy during the week? Our Family Medicine providers are now available for video visits from 9 a.m. to 1 p.m. every Saturday. Schedule an appointment Monday through Friday by calling 713-798-7700 to connect with a Family Medicine provider on Saturday about your continuing care or acute care concerns.
Heading
Primary Care Services
Content
Baylor Family Medicine is focused on treating the whole person and the whole family. We offer our patients access to a range of preventive and specialty services to address any and all health concerns.
Learn More
Heading
Nutrition Services
Content
Baylor Family Medicine's nutritionists provide evidence-based diet and lifestyle modifications to those with medical conditions affected by diet such as diabetes, high blood pressure, high cholesterol, kidney disease, and more.
Learn More
Heading
Medical Weight Management
Content
At Baylor Family Medicine, we offer a comprehensive, personalized non-surgical weight loss program from a team of expert weight loss doctors, nutritionists, and behavioral health advisors.
Learn More