Master
Heading
What Is a thrombosed hemorrhoid?
Media Component

Credit
Scott Holmes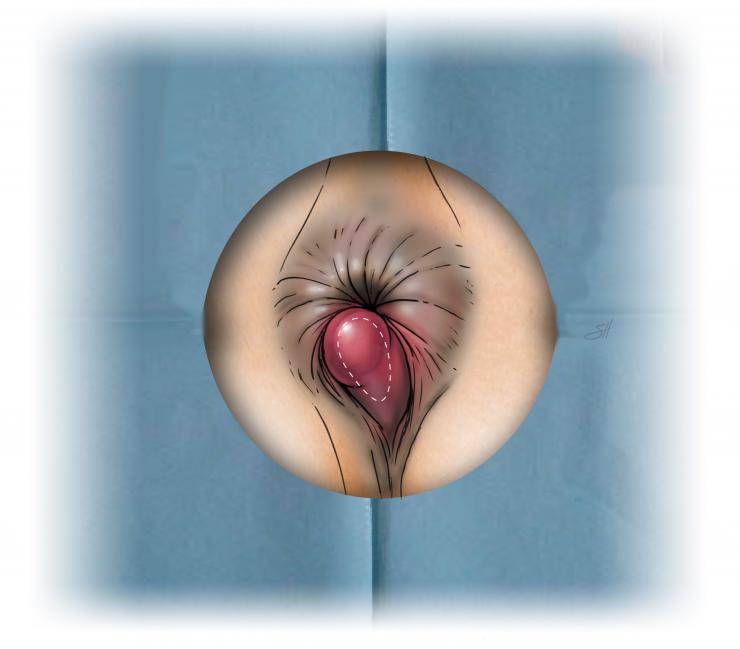 Content
A thrombosed external hemorrhoid is an enlarged vein that can be seen and felt just beneath the skin around your anus. An external hemorrhoid affects the veins of the skin outside the anus. The hemorrhoid contains one or more blood clots (thrombus) that are usually very painful and swollen.
Heading
Surgical treatment
Content
The surgical treatment to remove the external hemorrhoid will typically be performed at Baylor Medicine by a surgeon. The area is first cleaned and then injected with a local anesthetic so you do not feel any pain during treatment.
Our board-certified surgeon will make a small oval incision in the skin over the hemorrhoid.
Any blood clots are removed and the space left by the clot is lightly packed with absorbent material. The wound may be bandaged with gauze pads that are taped into place.
Heading
After hemorrhoid removal surgery
Content
After your surgery you will need to drink plenty of water, at least 8-10 glasses per day. You will typically be encouraged to take a high fiber supplement.
A small amount of bleeding or discharge is normal. The packed absorbent material may be passed with a bowel movement. If not, you can remove the dressing one day after the procedure while taking a bath.
Content
Strenuous activity should be avoided for one full day, after that you can resume normal activities. It will take two to four weeks for the wound to heal after the hemorrhoid has been removed.