Master
Media Component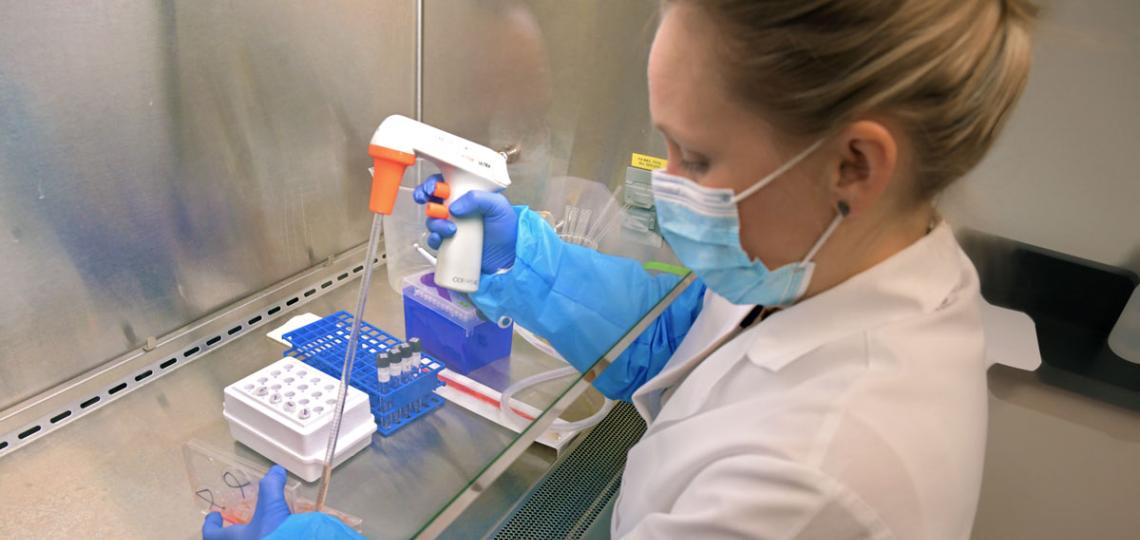 Heading
Moran Lab Members Present Research Findings at the Annual Nutrition 2023 Meeting
Media Component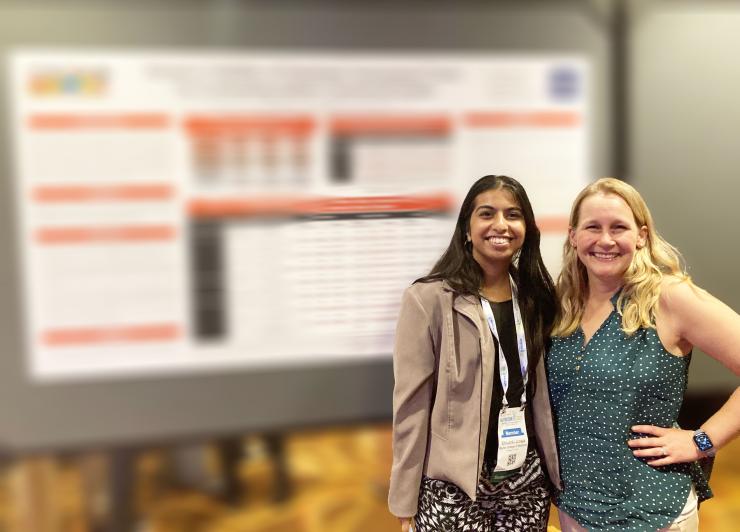 Content
July 22, 2023: Shivanki Juneja, medical student trainee with the Moran Lab, traveled to Boston, MA to present her research on the Relative Validity of Nutrition Assessment Tools for Estimating Infant Carotenoid Intake at the American Society for Nutrition's Annual Research Meeting. Congratulations Shivanki! Dr. Moran gave podium presentations on the lab's recent research findings.
Heading
Moran Receives 2021 Young Investigator Award for Research Excellence from the TCH/BCM Department of Pediatrics
Content
Texas Children's Hospital Research Awards, Dec.17, 2021
In 2019, the Department of Pediatrics created this new award program to celebrate the research accomplishments of our junior faculty. The faculty who are nominated for this award must demonstrate excellence in research, obtaining funding, impactful publications, contributions to departmental research activities, and the attributes of a positive role model. Read more.
Content
Moran Receives 2021 Mary Swartz Rose Young Investigator Award for Outstanding Research on the Safety and Efficacy of Bioactive Compounds for Human Health
American Society for Nutrition News, May 3, 2021
The American Society for Nutrition (ASN) and the ASN Foundation are proud to announce the 2021 recipients of its scientific achievement awards. "The 2021 ASN award recipients are an esteemed group of scientists whose contributions and dedication to advancing nutrition research, education and practice are inspiring," stated ASN President, Lindsay Allen, PhD. "We are thrilled to shine the light on our members' remarkable achievements." Read more...
Heading
Moran Receives 2020 Outstanding Young Alumni Award from Alumni Association
Content
College of ACES Alumni Association, University of Illinois, aces.illinois.edu/news/ Dec. 2, 2020
Each year, the University of Illinois College of Agricultural, Consumer and Environmental Sciences (ACES) Alumni Association recognizes outstanding ACES alumni who have made a significant impact in their careers and their communities. The ACES Alumni Association announces the recipients of the Career Achievement and Outstanding Young Alumni Awards. Read more...
 
Heading
Genetic Variants May Partially Explain Response to Tomato Juice Intake in Men with Prostate Cancer
Content
Nutrition Frontiers Newsletter - Winter 2020, National Cancer Institute Division of Cancer Prevention. Feb. 19, 2020.

Tomato product and lycopene intakes are associated with reduced prostate cancer risk. However, changes in plasma or tissue carotenoids in response to tomato product or lycopene intake are heterogeneous, suggesting a possible genetic contribution. To explore whether a set of candidate single nucleotide polymorphisms (SNPs) and other factors, are determinants of plasma and prostatic carotenoid concentrations, Moran and colleagues analyzed data ... Read more.
Heading
Noninvasive Device to Estimate Fruit, Veggie Intake Can Be Important Research Tool
Content
Baylor College of Medicine's Nutrition and Your Child. 2018
Eating a diet rich in fruits and vegetables is important to our health. However, it can be hard to recall our fruit and vegetable intake. In a recent study published in Public Health Nutrition, researchers at the USDA/ARS Children's Nutrition Research Center at Baylor College of Medicine collaborated with other researchers from across the country to explore whether a new technological device can be used to accurately estimate someone's fruit and vegetable intake. Read more...
Heading
Enzyme that Digests Vitamin A May Regulate Testosterone Levels
Content
University of Illinois at Urbana-Champaign's Illinois News Bureau. Dec 6, 2016
An enzyme that converts the dietary carotenoid beta carotene into vitamin A in the body may also regulate testosterone levels and growth of the prostate, a new study found... Read More.