Master
Media Component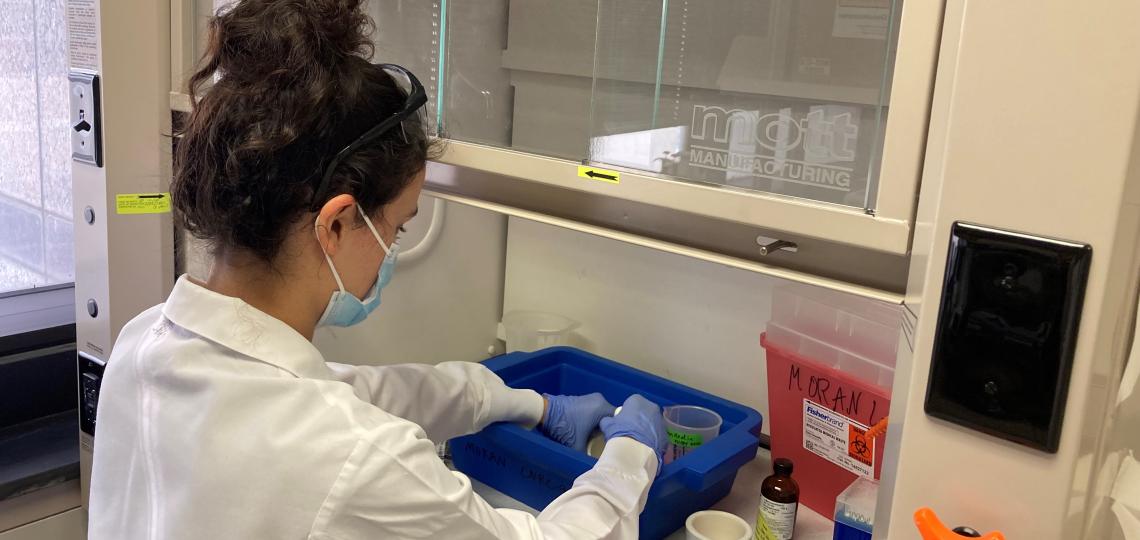 Content
Validation of biomarkers of infant and toddler carotenoid intake," NIH/NICHD
Introducing fruits and vegetables in infancy and toddlerhood supports their nutritional requirements and lays the foundation for a long-term healthy dietary pattern. However, it is challenging for researchers and organizations to easily and accurately monitor the fruit and vegetable intake of young children. The purpose of this study is to determine whether non-invasive skin measurements may serve as biomarkers of dietary carotenoid intake in young children.
Content
"Mechanisms of Carotenoid Transport and Interactions with Nutrient Absorption," NIH/NCCIH
The goal of this research study is to determine which transport related proteins are involved in tomato carotenoid absorption and biodistribution. We are using in vitro and in vivo models to investigate the roles of SCARB1, CD36, and ABCA1 in lycopene and phytoene uptake and efflux from absorptive enterocytes and prostate epithelial cells. Furthermore, we are determining whether lycopene and phytoene compete with other fat-soluble vitamins and phytochemicals such as tocopherols (vitamin E) and beta-carotene (pro-vitamin A) for cellular uptake. Supported by The National Institutes of Health National Center for Complementary and Integrative Heath and Office of Dietary Supplements, R00 AT008576.
Heading
"The Effect of Pregnancy and Lactation on Carotenoid Status and Bioactivity," USDA/ARS
Content
Carotenoids are orange, red, and yellow pigments found in fruits and vegetables, and some carotenoids can be converted to vitamin A in the body. Consumption of carotenoid-rich fruits and vegetables and higher levels of carotenoids in blood have been associated with reduced inflammation, improved visual and cognitive function, and reduced risk of cancers and cardiovascular disease. We are studying the role of carotenoids in promoting maternal health during pregnancy and lactation. We are also investigating how a mother's carotenoid status during lactation affects her nursing infant's carotenoid status. Results will be used to understand how specific food components consumed during pregnancy and lactation affect maternal and infant health. Supported by United States Department of Agriculture, Agricultural Research Service CRIS 3092-51000-059-NEW2S.
Content
"Examining Validity and Sensitivity of Pressure-Mediated Reflection Spectroscopy as a Measure of Fruit and Vegetable Consumption," NIH/NHLBI
The Moran Lab is collaborating with investigators at East Carolina University (PI: Stephanie Jilcott Pitts, Ph.D.) and University of Minnesota (PI: Melissa Laska, Ph.D.) to study the validity and sensitivity of non-invasively measured skin carotenoids as an estimate of fruit and vegetable consumption in diverse adults. The Moran lab contributes expertise in carotenoid pharmacokinetics, carotenoid measurement, and human genetic determinants of dietary carotenoid response variability. Results will help us to understand if this rapid measure of carotenoid status offers a valid estimate of dietary intake. Supported by the National Institutes of Health, National Heart, Lung, Blood Institute R01 HL142544 (PI: Pitts, East Carolina University and Laska, University of Minnesota)