Master
Media Component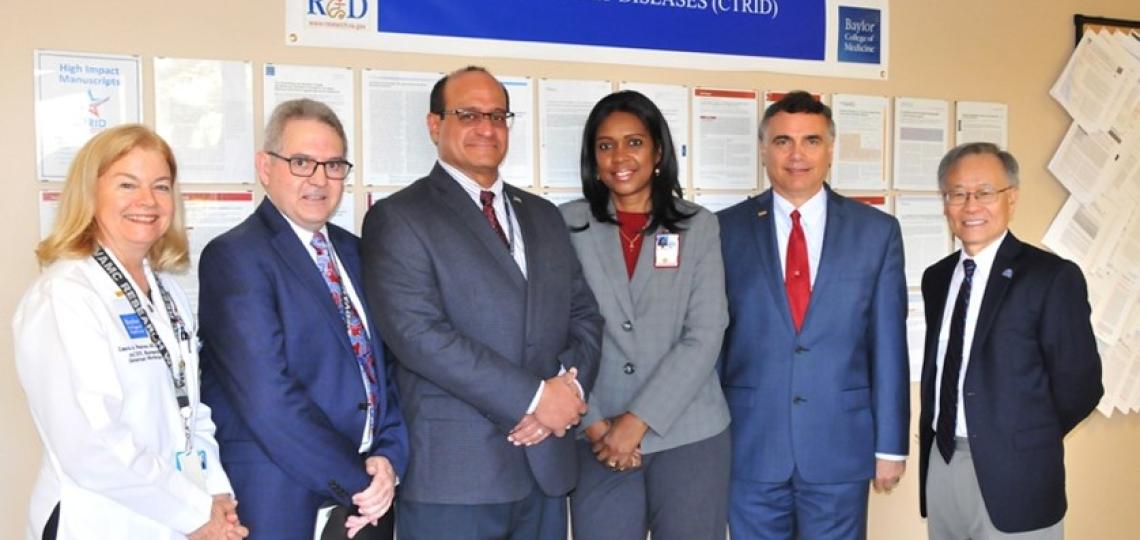 Heading
CTRID/MEDVAMC Research Seminars
Content
Continuing Medical Education (CME)-accredited research seminars are held at 4 p.m. every Thursday, and are hosted in a hybrid format, both on Zoom and in-person in Building 109, Room 208 at Michael E. DeBakey VA Medical Center. Our seminar series provides a platform to promote interactions and collaboration among new and established investigators. Our audience members have a broad range of research expertise, and often include a few clinicians with limited basic science background. Moreover, the seminar also allows investigators to seek feedback on upcoming grant applications, manuscripts, etc.
Email CTRID-Info@bcm.edu to be added to our seminar listserv. Please complete the seminar survey after attending.
Learn More
Media Component
Content
Dr. Rolando Rumbaut, CTRID director, presenting an update on core resources at the center.
Media Component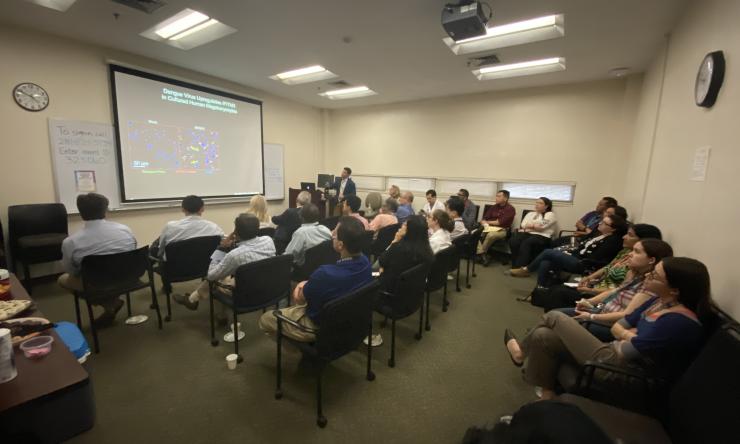 Content
Dr. Matthew Rondina, George E. Wahlen VA Medical Center, presenting "Transcriptomics as Tools for Biological Discovery in Health and Disease".
Content
9th Annual VA Research Poster Session"Don't Mess with Research"Oct. 4, 2023
The 9th annual VA Research Poster Session was held Oct. 4, 2023. This occasion exemplifies CTRID's goal to enhance interaction among investigators and is an important venue for potential future collaborations.

CTRID 10th Anniversary Symposium 
May 15, 2023
CTRID's 10th Anniversary Symposium took place on Monday, May 15, 2023. This exciting occasion provided an opportunity to showcase CTRID's historical advances, highlight current contributions, and look ahead toward future research endeavors in the advancement of basic and clinical research at Michael E. DeBakey VA Medical Center.
View photos and information from this event.

National MEDVAMC Research Week
"Cutting Edge Care in Research"
May 15-19, 2023
VA Research Week is a time to highlight our exceptional researchers and the incredible work they do at the MEDVAMC to improve the lives of Veterans. This year's VA Research Week included the CTRID 10th Anniversary Symposium; a Veteran Recruitment Fair with RSL study teams sharing their research in real time with Veterans; and finally, a Veteran Engagement Panel screening with keynote speakers from the BCM and MEDVAMC that provided an opportunity for discussion about MEDVAMC research from the perspectives of Veterans, clinicians, and researchers. View photos from Research week below!