Master
Media Component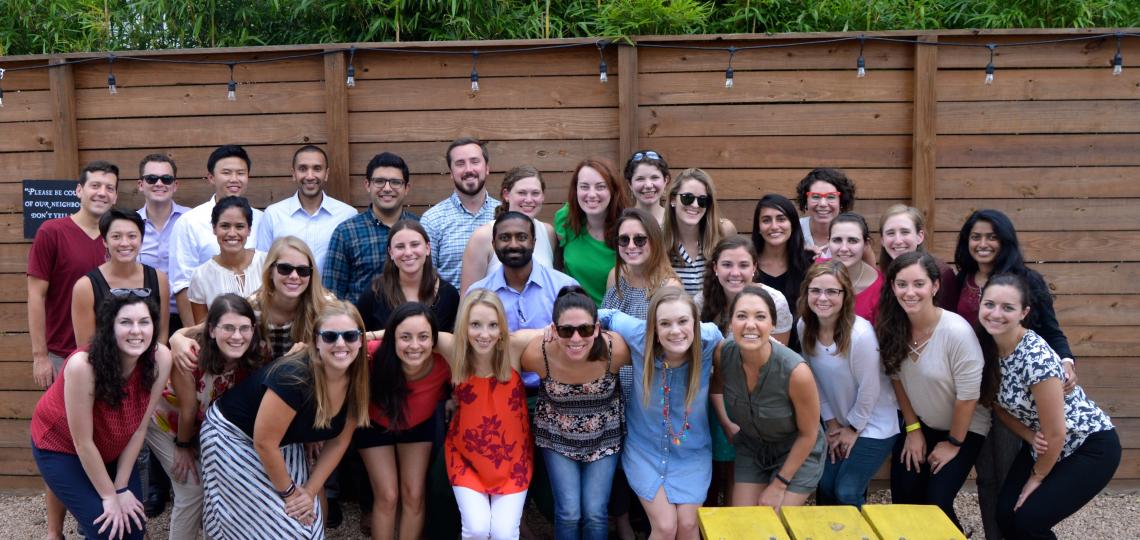 Content
The Resident Resiliency Team is a group of about 10 upper-level residents focused on resident wellness and decreasing burnout. Our aim is to promote a culture of prioritizing resident wellness, work-life balance, and the importance of our mental health. 
What are our roles?
Welcome our new class of interns every year
Host socials in and out of the hospital
Promote relationships between all resident classes (ex: our big-little program)
Assist in connecting our residents to mental health and wellness resources
Available 24/7 to all our residents to help address burnout, debrief after patient deaths, help residents cope with difficult patient encounters, and provide a listening ear for any struggles  - work-related or not
Work with program leadership to implement system-based improvements within the program to prioritize wellness
Hand in Hand
Hand in Hand is a group of resident parents and their partners dedicated to supporting and promoting wellness for families with children during their journey through residency. We aim to provide connection to help each family find support in the busyness of residency and are passionate about ensuring that no family has to walk alone. 
What do we do?
Host children-friendly events quarterly
Publish a monthly newsletter with parenting tips and information about community activities in the Houston area
Partner senior resident parents with intern resident parents to assist with the transition into residency
Provide resources for new parents about pumping, daycares, nannies, local pediatricians and more
Creating and managing meal trains for new parents