Master
Content
The Wellness Initiative is an important part of the Baylor College of Medicine Psychiatry residency program to provide opportunities for a healthy work/life balance.
In the fall, residents enjoyed time together for Fall Retreat – with costumes, to boot!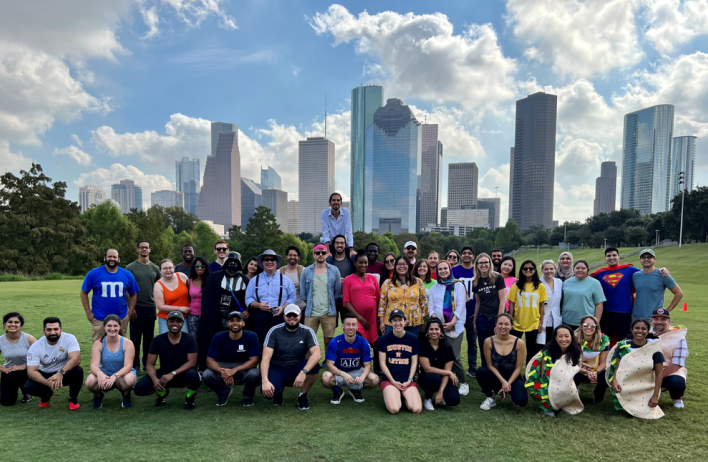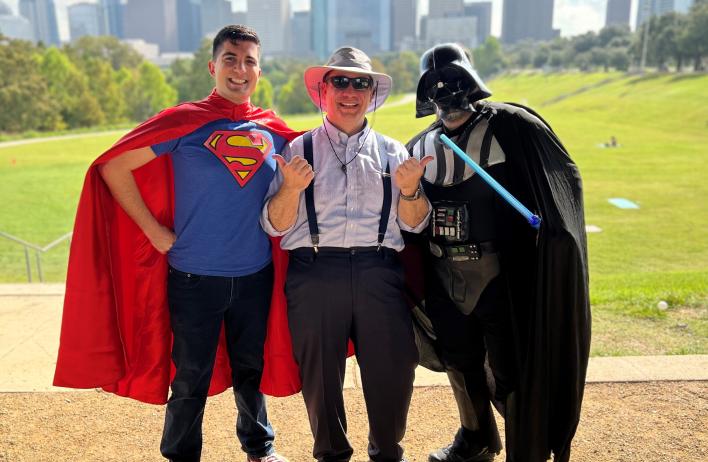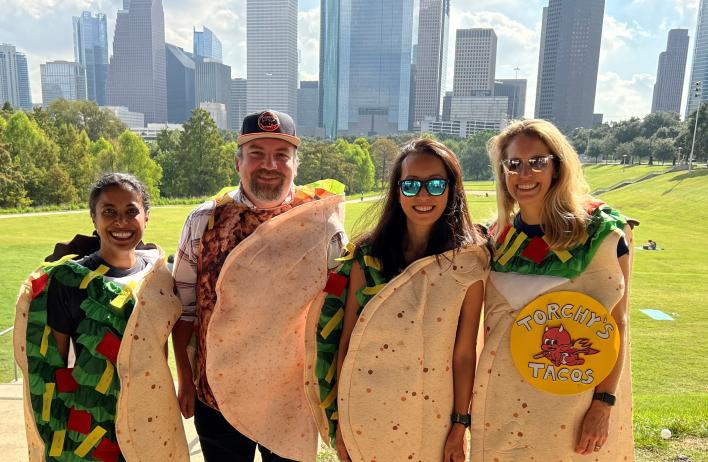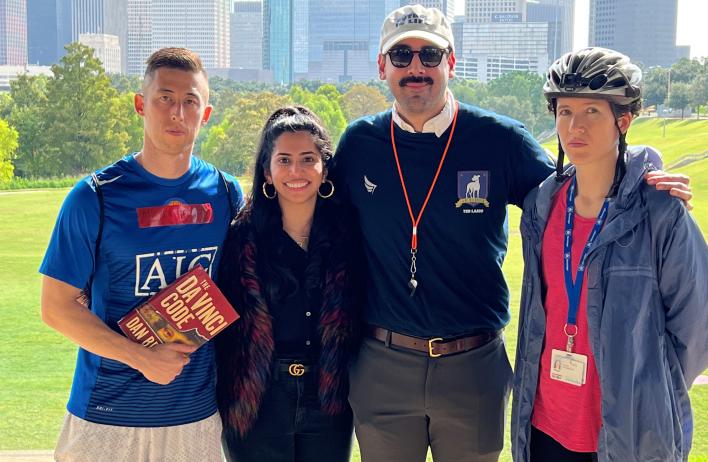 Content
The Wellness Initiative is a program created to provide BCM psychiatry residents with opportunities that promote a healthy work-life balance. With an ongoing national concern for physician burnout, the BCM psychiatry residency program finds it important to be mindful of our resident's health and well-being.  
In pursuit of this goal, BCM psychiatry supports a resident organized and run wellness program through our Wellness Committee, chaired by our wellness chief resident. Our Wellness Initiative events are advertised through the Wellness Board, which can be easily seen hanging near the program director's office. This board is used to announce a monthly theme that promotes resident wellness. Whether the theme is exercise, meditation or cooking, each month residents can find the board packed with scheduled events (such as socials, baseball games, dog park gatherings and much more) organized by their peers in an effort to promote a healthy work-life balance.
Under the umbrella of the Wellness Initiative, residents run several groups that meet on a monthly basis. Among these groups, residents will find the Psychiatry Movie Night, parent-child play dates, a hiking group and much more. Along with promoting resident health through scheduled events and groups the Wellness Initiative allows residents to advocate for their own work-life balance through volunteer peer representatives. These individuals have volunteered to be anonymous advocates for their peers. They relay to staff any resident concerns about maintaining a healthy work-life balance. 
View additional wellness resources provide by Baylor College of Medicine.