Master
Content
The Wellness Initiative is an important part of the Baylor College of Medicine psychiatry residency program which is designed to provide opportunities for a healthy work/life balance.
First and foremost, our residents are able to enjoy protected time together for both a Fall and Spring Retreat!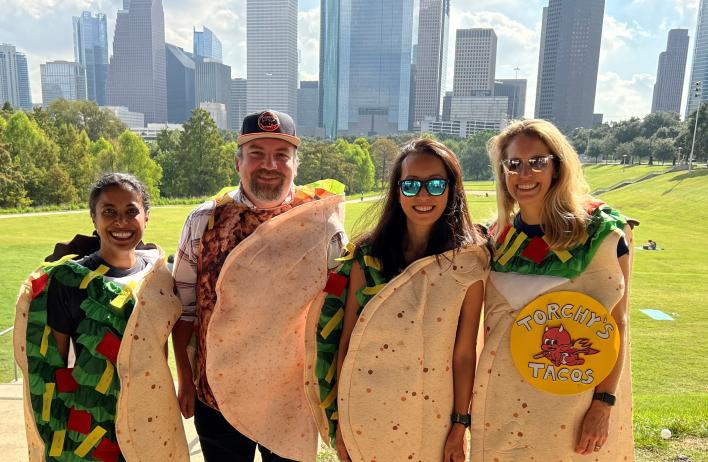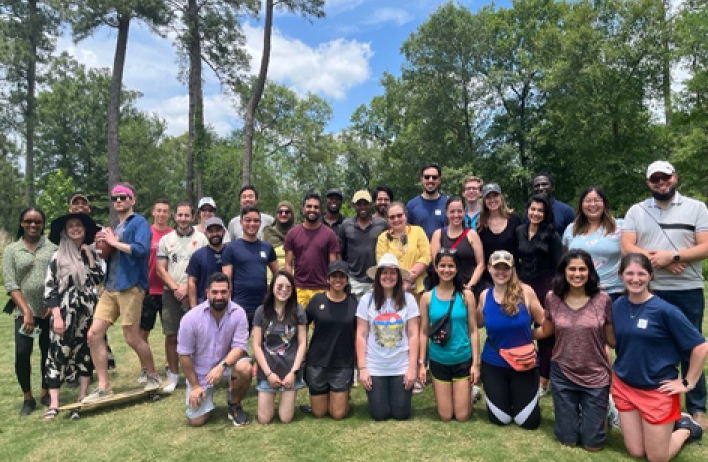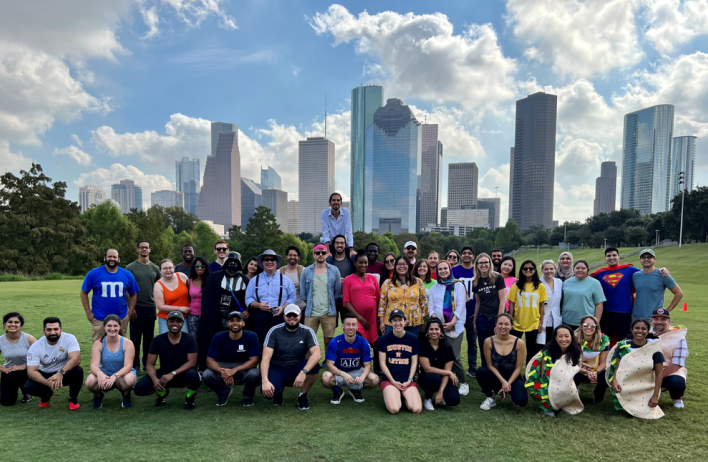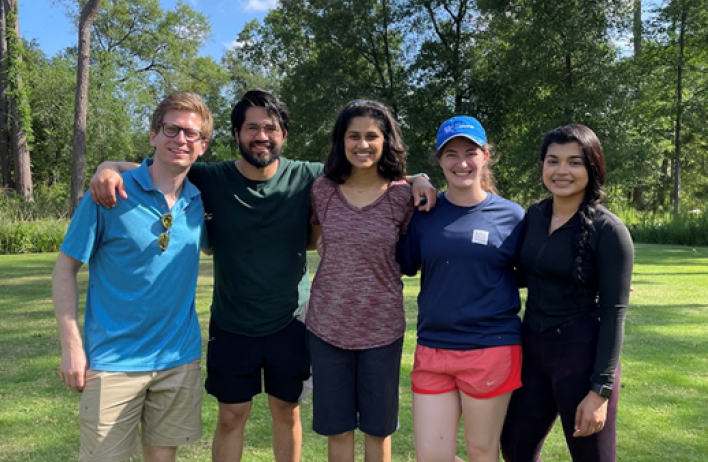 Content
With an ongoing national concern for burnout, the Baylor psychiatry residency program finds it important to be mindful of our resident's health and well-being.
In pursuit of this goal, the psychiatry residency program supports a resident-led wellness program through our wellness committee, chaired by our wellness chief resident. It includes representatives from every class who help coordinate activities and anonymously relay wellness-related concerns from their class. Our wellness initiative events are advertised through the wellness board, which can easily be seen hanging near the program director's office, as well as through email and resident-only messaging group. Each month, our wellness committee announces both scheduled events and low-key hangouts (such as socials, Cidercade outings, pumpkin carving, Friendsgiving, picnics and more!) in an effort to promote a healthy work-life balance and facilitate meaningful relationships between residents. Under the umbrella of the wellness initiative, we also have funding set aside to provide tasty snacks for our residents on night float rotations and on call as well as for rides home from work during the rare times when residents are too fatigued to be able to drive themselves. We also have several resident-organized groups, including one focused on outdoor activities, to help residents find ways to enjoy all of the outdoor spaces in Houston!
Media Component
Content
Resident wellness and bonding is also supported through our big sibling / little sibling and house system! On matching to Baylor Psychiatry, incoming residents are paired with current residents who help provide mentorship and advice during the transition to residency. Once they've arrived, residents are sorted into one of our three houses (Serotonin, Dopamine and Glutamate), each led by a faculty house advisor, who help foster connection between classes by providing a small-group experience for professional development, journal club and wellness activities. Within their classes, residents also participate in a t-group as part of their protected didactics time to gain insights about themselves and each other through their interactions.
Besides the numerous opportunities available through Baylor Psychiatry, make sure to explore the additional wellness resources provided by Baylor College of Medicine!