Master
Media Component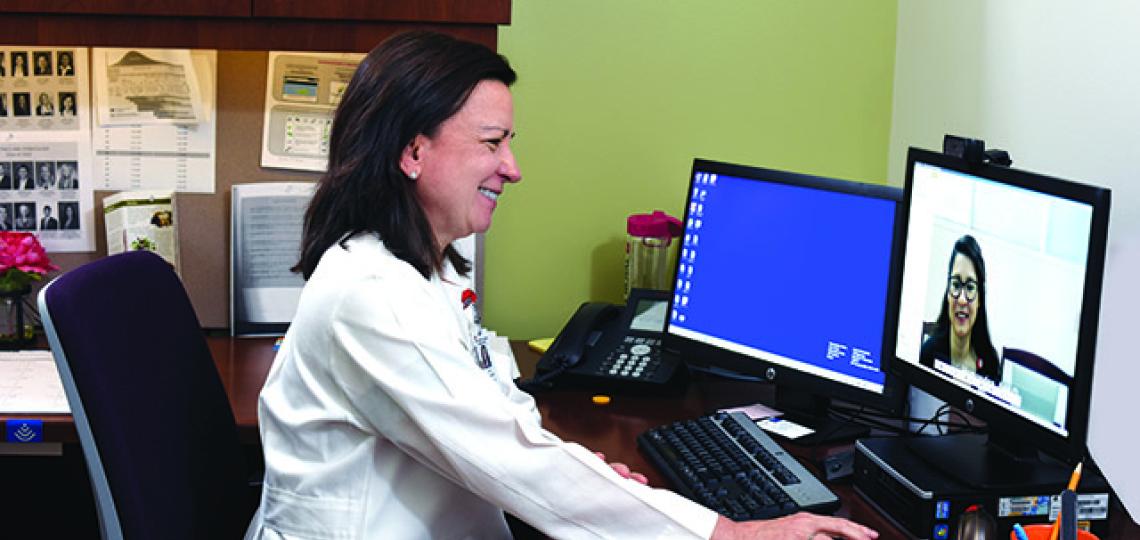 Content
Baylor Medicine's reproductive psychiatrists provide specialized care and treatment to help women suffering from mental health issues related to their reproductive cycle, improving the well-being of patients, their children, and their families.

With combined expertise in OB/GYN and psychiatry, our specialists are uniquely qualified to care for reproductive mental health issues such as postpartum depression or psychosis, mood or psychiatric conditions during pregnancy, emotional changes related to menopause, and reproductive loss, among many others.
Meet Our Team
Heading
Leading the Way in Women's Mental Healthcare
Content
Patient care is provided through The Women's Place at Texas Children's Pavilion, one of only a handful of programs in the nation dedicated to the collaborative care and treatment of women's reproductive mental health issues.

We work closely with other Baylor Medicine specialties, including the Menninger Clinic, to advance the understanding and treatment of mental health issues unique to women, reduce the impact of these conditions on children and families, and eradicate the stigma associated with mental illness.
Content
We offer expert evaluation, diagnosis and treatment to help women with mental health needs such as: 
Postpartum depression or mood and anxiety disorders, the most common complications following delivery 
Mood and anxiety disorders during pregnancy
Psychiatric medication management during pregnancy and breastfeeding
Pre-pregnancy planning and evaluation of a woman's mental health and medications
Assistance with reproductive loss and grief, including stillbirths, miscarriage, the death of a child during the first year
Anxiety and emotional distress caused by infertility issues
Menopause and perimenopause mood and anxiety disorders 
Coping with a diagnosis of a severe fetal genetic disorder
Severe premenstrual mood disorders
Mother-baby attachment difficulties
Heading
Patient Care Locations
Content
Our specialists see patients at The Women's Place main location at Texas Children's Pavilion for Women, and at a multiple additional locations throughout the Houston area, making it easier for women to access the care they need.
Heading
IF YOU NEED IMMEDIATE HELP:
Content
If you are concerned you are going to hurt your baby, put the baby down in a safe place, walk out of the room and call your physician, a family member or friend.
For urgent needs, call the Hope Line at 1-800-PPD-MOMS (1-800-773-6667), a free, confidential resource for postpartum depression, or check out the website for Postpartum Support International (PSI)
For parenting advice on a variety of issues, call the Texas Children's Parent Advice Line at 832-824-1777.