Master
Media Component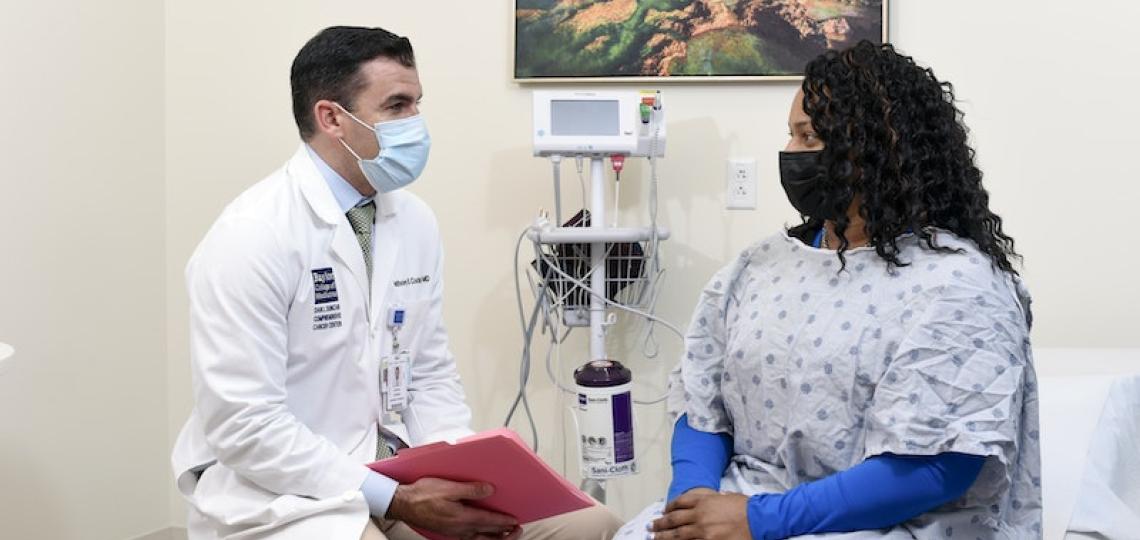 Content
Gynecologic oncology experts at the Baylor St. Luke's Medical Center Dan L Duncan Comprehensive Cancer Center provide specialized, cutting-edge care for women facing cancer of the female reproductive system, pre-cancer, or high risk for gynecologic cancers.

Trained in the newest protocols and treatment options, our physicians offer the latest advancements in cancer care, personalized treatment plans developed around each woman's unique needs and preferences – including preserving fertility should pregnancy be a goal – and compassionate care and support for patients and their families every step of the way.
If you have questions or want to make an appointment, call (713) 798-1999. 
Request an Appointment
Heading
There's Every Reason to Choose the Duncan Cancer Center
Terms

Item Definition
Funded by the National Cancer Institute (NCI), the Duncan Cancer Center is home to state-of-the-art research that leads to new and better approaches to preventing, diagnosing, and treating cancer including cervical cancer, ovarian cancer, uterine or endometrial cancer and other gynecologic cancers.

Patients benefit from a wide range of services in one convenient location and innovative therapies to combat even the most aggressive gynecologic cancers, including opportunities for enrollment in clinical trials as a part of cutting-edge treatments. Our multifaceted approach to cancer care includes experts from a wide range of specialties collaborating on each patient's treatment. 

Item Definition
Our gynecologic oncologists are skilled in the latest surgical techniques and therapies, including robotic-assisted surgery and other minimally invasive procedures. 

Additionally, we are the only cancer center in Houston using hyperthermic (heated) intraperitoneal chemotherapy (HIPEC) to treat ovarian cancer, which has shown improvement in survival in select patients.

Item Definition
Our Hereditary Ovarian and Uterine Cancer Clinic offers counseling for women with a genetic predisposition for these cancers, such as women with family histories of breast and/or ovarian cancer, or hereditary colon cancer such as Lynch syndrome. In collaboration with the Hereditary Breast Cancer Clinic, we oversee comprehensive cancer surveillance, based on the most up-to-date evidence. 
Heading
Services Provided
Content
On-site infusion suite 
Social work and financial counseling 
Palliative care
Genetic counseling
Fertility preservation
Radiation oncology
Nutrition support