Master
Media Component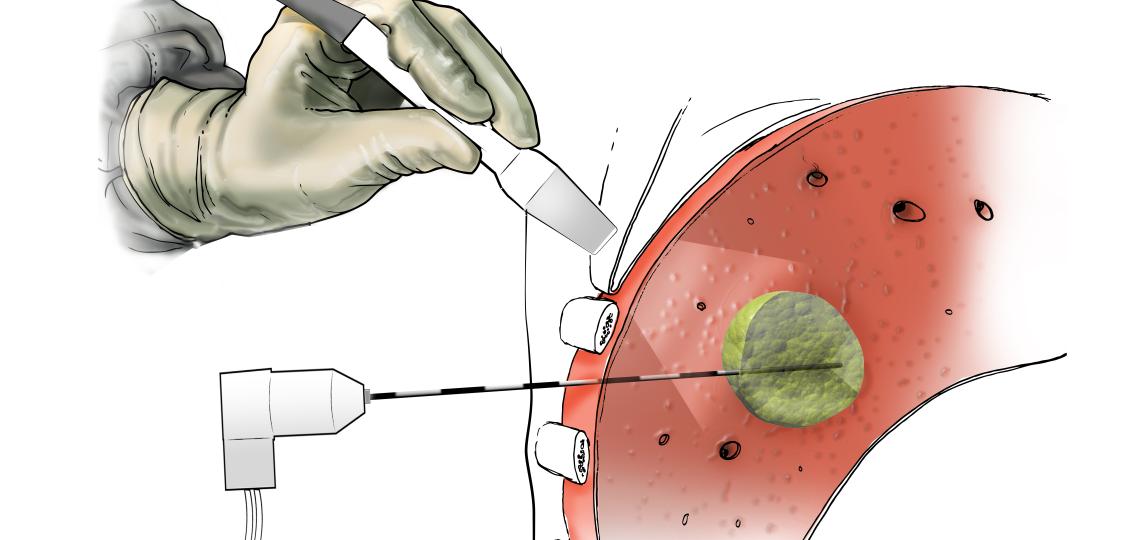 Content
Microwave ablation is a minimally invasive surgical technique for the treatment of primary and secondary liver tumors. After localizing the tumor with imaging guidance, a thin microwave antenna is placed directly into the tumor. A microwave generates electromagnetic waves that heat water molecules in the tissue producing heat that induces cellular death. Ablation can be performed without surgery or during open or minimally invasive surgery.
Microwave ablation can be considered a safe technique for the treatment of liver tumors.
Content
Potential benefits of microwave ablation include:
Consistently higher intratumoral temperatures
Larger tumor ablation volumes
Faster ablation times
Content
Simon CJ, Dupuy DE, Mayo-Smith WW. Microwave ablation: principles and applications. Radiographics. 2005 Oct;25 Suppl 1:S69-83.
Lahat E, Eshkenazy R, Zendel A, Zakai BB, Maor M, Dreznik Y, Ariche A. Complications after percutaneous ablation of liver tumors: a systematic review. Hepatobiliary Surg Nutr. 2014 Oct;3(5):317-23.
Copyright Baylor College of Medicine.