Master
Heading
Create a Learning Health Delivery System
Terms

Baylor, Geisinger Work to Improve Diagnostic Performance
Item Definition
Misdiagnosis affects at least one in 20 U.S. adults each year. Baylor, in collaboration with pioneering integrated healthcare system Geisinger, has been awarded a grant to develop a novel program to systematically measure and improve the safety of clinical diagnosis. It's called "The Safer Dx Learning Lab." The learning lab will be made possible by a three-year, $3.5 million grant from the Gordon and Betty Moore Foundation.

Item Definition
Baylor is serious about improving patient satisfaction. Carefully tracking the patients' scores and comments from each clinical service, the Patient Experience team works to help each area improve the service it provides.

Team Launch Program
Item Definition
Team Launch was initiated to prepare students for careers in team-based science and healthcare.

Passport for Care
Item Definition
Passport for Care, a program of Texas Children's Cancer Center and Baylor College of Medicine's Center for Collaborative and Interactive Technologies, ensures that childhood cancer survivors in Texas receive healthcare that meets their unique needs. A third $1.5 million grant from the Cancer Prevention Research Institute of Texas this year expands the innovative, web-based program to reach even more survivors.

IQuEST, the Center for Innovations in Quality, Effectiveness and Safety
Item Definition
IQuEST, the Center for Innovations in Quality, Effectiveness and Safety, is a combined Baylor and a Veterans Affairs Health Services Research and Development Center of Innovation. The center focuses on conducting research that improves the health of veterans and patients across the nation.
Media Component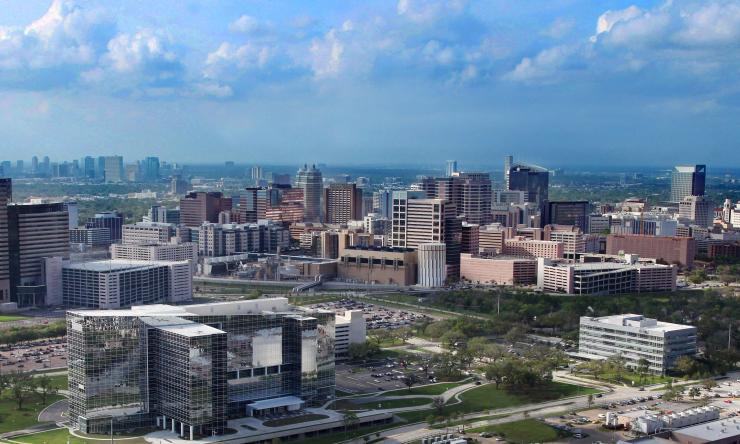 Content
Our seven-year strategic road map provides the blueprint for leveraging Baylor's collaborative environments and historic leadership in research to form a new paradigm for integrated health sciences universities.
Content
Read the full 2017 Baylor College of Medicine Annual Report.