Master
Heading
Reach the Community Locally, Nationally and Globally
Terms

BeWell Program
Item Definition
Baylor's award-winning BeWell program encourages employee wellness through a variety of means from events to health checks. Participation in the program has grown from 5,119 individuals in 2016 to 5,770 in 2017.

Partnership with Hess Corp.
Item Definition
A partnership with Hess Corp. resulted in the development of a free Science, Technology, Engineering, Mathematics (STEM) education curriculum for schools nationwide.

Emergency Smart Pod
Item Definition
Our emergency smart pod is being deployed in Liberia with training from Baylor faculty and staff. The pod can serve as any type of field hospital.

Global Health Hackathon
Item Definition
The 2017 Global Health Hackathon top prize went to an oxygen backpack, which was determined to be the most creative solution offered to some of the world's most difficult healthcare problems.

Research Collaborative with Baylor Scott & White
Item Definition
Baylor College of Medicine and Baylor Scott & White Health entered into an agreement to expand biomedical research in North and Central Texas.

Item Definition
The new Volunteer Time Off Program is popular with employees, who are paid up to eight hours per year for volunteering with a community organization. From the local food bank to a medical trip to Guatemala, faculty and staff have embraced the program. The program emphasizes Baylor's commitment to community service.
Media Component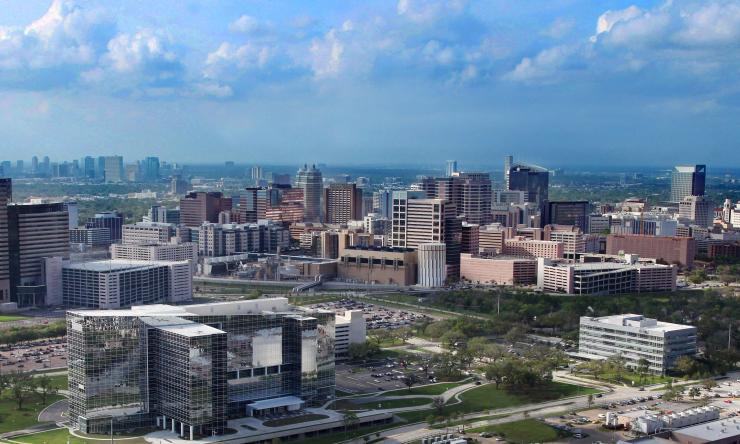 Content
Our seven-year strategic road map provides the blueprint for leveraging Baylor's collaborative environments and historic leadership in research to form a new paradigm for integrated health sciences universities.
Content
Read the full 2017 Baylor College of Medicine Annual Report.