Master
Media Component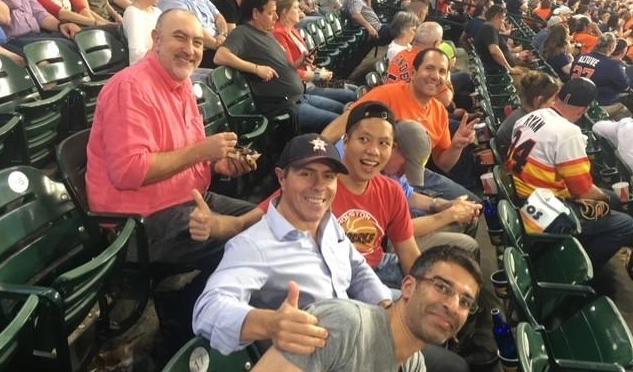 Content
Vacation – 15 working days
Professional society/scientific conferences or interviews – 5 working days
CCAS and SPA membership dues
Books/resources provided

Anesthesia for Congenital Heart Disease, 3rd edition
Gregory's Pediatric Anesthesia, 6th edition
Texas Children's Hospital Handbook of Congenital Heart Disease 

Subscription to PTEMasters: an online echocardiography resource to supplement the clinical echocardiography experience at Texas Children's
Educational allowance – $1500
Content
Maintaining your physical and emotional wellness is a prerequisite to professional success, and as such, is a goal as important to us as your clinical training. 
On a day-to-day level, we strive to achieve a culture of wellness by producing a safe learning environment for our fellows – one characterized by mutual respect and open communication. We are also cognizant of your time, and relatedly, the need for balance between clinical experience and time away from the hospital. 
While your fellowship leaders will always have an open door, the Baylor College of Medicine also offers a number of useful wellness resources.
Media Component

Credit
Greater Houston Partnership
Content
Houston, the nation's fourth-largest and most diverse city, offers all the benefits of the big city at a significantly lower cost of living. But don't take our word for it – see what a few of our fellows had to say below. 
Explore Houston
Heading
Prior Fellow's Comments
Content
"Moving from a small city to Houston seemed like it would be very overwhelming. However the diversity of properties all within a reasonable distance from the hospital allowed me to find a place that felt more like home." 
- Chris Denny, Class of 2022
"When I came to interview for fellowship, my family and I were blown away by the "neighborhood" feel of Houston. We live in West University Place, just adjacent to the medical center, and our kids enjoy four seasons of playing outside, riding their bikes with friends and neighbors, and exploring the many parks and playgrounds in the area. From the Gulf to Herman Park, there is no shortage of opportunities to enjoy the outdoors."
- Greg Lessans, Class of 2021 
"Houston is a great city with great diversity in every sense of the word. Sports (great weather), parks, museums, and an amazing food scene. Things for everyone in the family!"
- Andres Bacigalupo-Landa, Class of 2021
"Houston is a diverse city with excellent food, arts, and museum scenes. People are friendly, the beach is an easy hour away, and the beautifully mild patio and park weather in the fall, winter, and spring is the price Houstonians gladly pay for the summer (which may be why AC was invented)! 
- Sarah Smith, Class of 2020
"Houston has it all – it's a great foodie town – has the best Chinese food hands down (even has its own Chinatown!). Lots of parks and green spaces with the zoo and multiple running and biking trails right in the medical center. And a great place to raise a family! West University Place is a city within a city near the medical center and has a great elementary school and lots of kids in the neighborhood. Was named best city to live in the United States per a USA Today article in 2018!"
- Eugene Chung, Class of 2019