Master
Media Component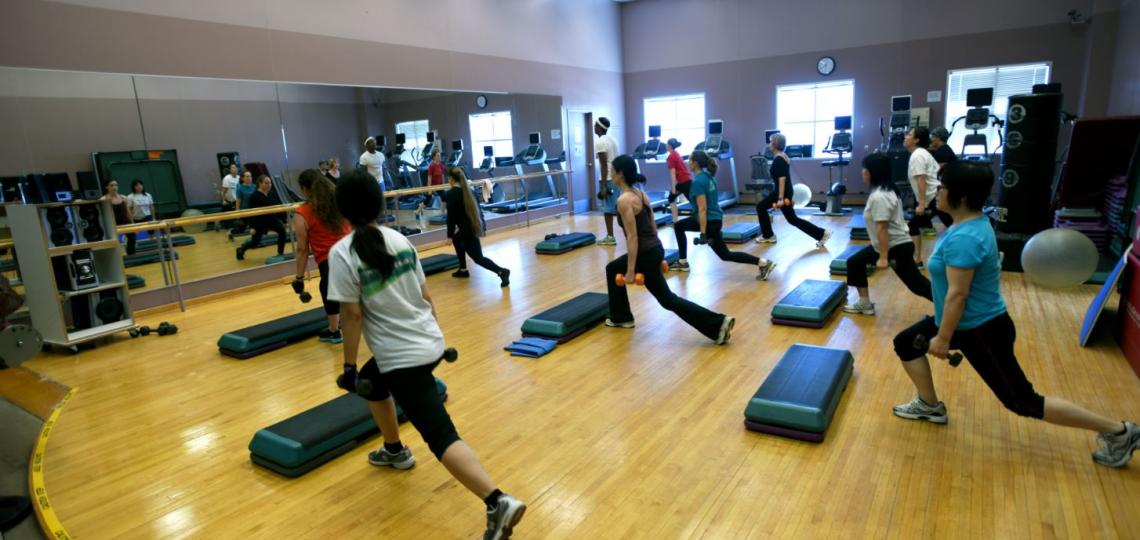 Content
Baylor College Medicine, under the Accreditation Council for Graduate Medical Education, is committed to addressing physician well-being for individuals and as it relates to the clinical learning environment. The creation of a learning environment with a culture of respect and accountability for physician well-being is crucial to their ability to deliver the safest, best possible care to patients.
Heading
Wellness Resources for Medical Residents and Clinical Postdoc Fellows
Content
BCM BeWell
Baylor's award-winning wellness program, BCM BeWell, offers employees educational opportunities, healthy eating and fitness center discounts, fun and exciting challenges, biometric screenings, an interactive wellness portal, and much more.
Getting Started with BCM BeWell 

View a brief overview to see some of the things BCM BeWell offers residents and fellows.
Fitness Center Discounts
Discounts are offered at fitness centers near the medical center, including the Baylor College of Medicine on-campus gym, the University of Texas Health Science Center Recreation Center, the YMCA, 24 Hour Fitness, LA Fitness, and Gold's Gym.
House Staff Psychiatric Counseling Service
The Psychiatric Counseling Service provides confidential, free counseling to you and your spouse/ domestic partner for a wide range of issues including emotional distress, marital problems, alcohol/drug abuse and interpersonal and family problems. Since 1978, Counseling Service at Baylor College of Medicine has offered up to 12 sessions of psychotherapy at no charge to trainees.

Medical and graduate training programs are rewarding and exciting, but they can also be stressful. The most common reasons for seeking counseling include relationship difficulties, anxiety and depression.

For confidential services from the House Staff Physician Psychiatric Counseling Service call (713) 798-4881 to schedule an appointment or for emergencies.

View more information about counseling services.
Title IX and Gender Discrimination
Baylor is committed to providing a safe and supportive environment for all community members, guests and visitors. We believe that all individuals have the right to be free from all forms of sex and gender-based discrimination, which includes sexual harassment, acts of sexual violence, domestic violence, dating violence and stalking. We understand that these types of experiences affect an individual's health and overall wellness. Our Title IX and Gender Discrimination services provide help, education, and connection to resources provided by Baylor and the throughout the community.
Employee Assistance Program (EAP)
Baylor's Employee Assistance Program (BCM Login required) is provided to help you through rough patches in your life. Any problem that troubles  you, gets out-of-hand or reduces your ability to concentrate can be brought to EAP. This list includes, but it not limited to:
Family problems
Marital problems
Parenting issues
Illness or death of a loved one
Stress, depression or anxiety
Interpersonal problems
Alcohol or drug problems (yours or someone you know)
Bright Horizons Backup Care
Bright Horizons (BCM Login required) provides backup care for healthy dependent children and mildly ill or recuperating children, adults, and elders. Twenty days of center- based or in-home care are available per trainee, per academic year (July 1 – June 30) for a small copay. Bright Horizons provides center-based backup childcare for healthy dependent children between the ages of 6 weeks through 12 years when regular childcare arrangements break down.
GME Liaisons
The Baylor College of Medicine Graduate Medical Education Liaisons are another source for residents or fellows to seek assistance when confronted with educational or professional concerns they do not feel comfortable discussing within their departmental structure.

Drs. Laurel Williams and Marwan Yared can provide guidance or serve as sounding board for decision-making. In addition, they are utilized as non-partisan advisors by the Office of Graduate Medical Education to work with entire programs or groups of trainees.