Master
Media Component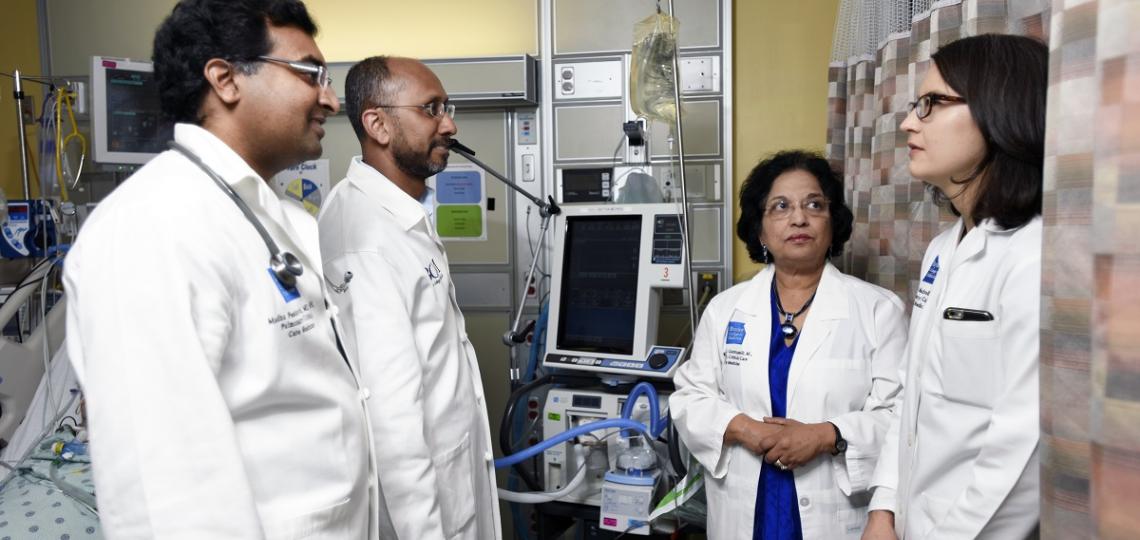 Heading
About the Program
Content
The fellowship programs in Critical Care Medicine at Baylor College of Medicine provide opportunities for high-quality training in subspecialty medical practice and research.
The goal of the program is to train skilled clinicians, scientists and physician-scientists through exposure to varied clinical services, didactic education programs and research opportunities throughout the College. Baylor in general, and this section in particular, has extremely strong and renowned clinical services and faculty at affiliated hospitals and basic science departments. Basic and clinical research programs at the College are funded at more than $174 million annually, placing Baylor among the best of the nation's 125 medical schools in extramural research support. The Critical Care Fellowship Training Program at Baylor College of Medicine is fully accredited and leads to board eligibility in Critical Care Medicine as an added qualification.
Heading
Training Requirements
Content
The American Board of Internal Medicine requires two years of clinical training for subspecialty certification in critical care medicine. Alternatively, those who have certification in another subspecialty (e.g. pulmonary, nephrology, infectious disease) are eligible for ABIM certification in critical care medicine with one year of training.
Content
Houston is a really vibrant city to live in. America's fourth largest city is a great place to live, work and play. All of this in the nation's most diverse city and with a cost of living significantly below other major U.S. cities.
Explore Houston
Heading
Diversity and Inclusion
Content
Baylor College of Medicine fosters diversity as a prerequisite to accomplishing our institutional mission and setting standards for excellence in training healthcare providers and providing patient-centered care.
Learn More